---
---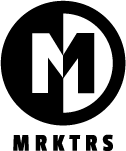 ---
⚠️ LITERALLY Your Last Hope to Get 1 Month Free on STM
THE Ad World conference 2020 is just a couple of days away: the dates are 2-4 November.
20,000 affiliates, digital marketers, advertisers, networks and more online for the all-in-one advertising event.
3 days, 15 digital marketing tracks.
The biggest names in the online advertising industry attending the world's largest online advertising event in the world.
Maybe you're short on time, or you think you won't be able to get affiliate marketing going.
Either way, you get to try STM forum risk-free for 30 days and you can easily and quickly get your feet wet with simple campaigns thanks to our guides. And in the meantime, you get access to the world's largest online advertising event in the world.
You can launch your first affiliate marketing campaign this weekend with our famous "$1 Guide" – you only need to spend $10 total to buy traffic. It's that easy.
Right now is literally your LAST CHANCE to get 1 month FREE on STM!

Or
You can back behind the fences, stare at Ad World's massive speeches and the incredible opportunity you're getting to try out STM Forum risk-free and launch your own first affiliate campaigns using our step-by-step instructions and moderator 24/7 help.
Your call, but hurry up, this is the last time we're doing this.
---
[SPONSORED] More Gifts from Supremedia!
We at Media500 have been sponsoring affiliate events all over the globe!

We're known for hosting some of the coolest parties ever seen by the affiliate crowd.

Now that we've rebranded to Supremedia, this hasn't changed! Check out the events we're participating in – and don't miss out on the gifts we're giving out!

– We've secured an exclusive deal for Supremedia Affiliates! 2 FREE months for Adcost (you save $198!) Over 1,000 affiliates are using Adcost to maximize their Facebook campaign earnings.
Create automation rules to kill losing campaigns and scale winning campaigns!

Update FB campaign costs in your tracker automatically!

Manage account "health" across unlimited FB profiles!
Click here to check out Adcost!

– Win an all-expense paid, one-on-one training session with IMQueen! Find out how to enter the raffle here: https://www.facebook.com/watch/?v=390942685260626

– Supremedia is proudly sponsoring the upcoming AdWorld Conferences on November 2-4. Their team will be available 24/7 to answer any questions you may have on affiliate marketing. Plenty of promos and giveaways will be revealed. So make sure you check them out!
– Supremedia is in the running for the Affiliate Space Awards by Conversion Club! Please help us get to the top, by voting for us in these categories:
Best Crypto Affiliate Network
Fresh Blood of 2020

Please vote for us now!

– We've just sponsored the Affiliate Virtual Summit as one of the leading and trusted networks. 10 lucky winners from AVS won $10,000 USD in adspend to spend ONLY on Supremedia's latest high converting offers. Please stay tuned For results!

Not an Supremedia affiliate yet? Sign up today to join the ranks of the coolest affiliates!
---
Weekly Picks
TOP 10 – Experts Predict Top 10 Social Media Trends for 2021 [Infographic] 🎩 — Read more
TikTok – How TikTok's Owner Became The World's Most Valuable Unicorn 🦄 — Read more
NO FEAR! – Venus Williams' Advice For Entrepreneurs: Don't Let Fear Take Over—Just Push Through It 😈 — Read more

WHOOPS – The 25 most spectacular branding fails of the last 25 years 😅 — Read more

SHOWERTHOUGHTS – "Everybody thought having a calculator on you at all times was gonna be a gamechanger but the real shit is having a flashlight" / u/mrcoffee8
Source: Reddit
---
FEATURED STM THREAD: Facebook Bans, When Is This Gonna End?
There are always some people complaining on the forums about their problems with FB accounts, it's kinda become a norm in the FB Ads business. But recently, it really got out of hand. Just this week, there are maybe 3 or 4 new threads related to FB account issues.
So in case you're one of the affected, rest assured you're not alone, something is wrong with FB so it seems. Many people blame it on the upcoming election in the US, which could mean an increase in the effort to catch any unfair political ads.
Some believe there might be a bug in the automatic Ad screening system that facebook uses, others believe it's just another strike against affiliates and smaller advertisers in general. Hard to say where the truth lies…
But anyways, the election is scheduled for next week, so we will at least know whether that particular theory had some grounds. Stay tuned.
>> Check one of the threads here <<
---
Stay tuned for the next edition of MRKTRS WKLY.
Want to offer some feedback or submit content? Email us at [email protected]