---
USA
---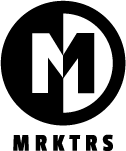 ---
🍕Is "Pizza Arbitrage" Possible? Is Doordash Losing Money on Purpose?
In March 2019 a good friend of Ranjran Roy (the writer of this piece), who owns a few pizza restaurants called him – suddenly customers started calling in with complaints about their deliveries.
Roy's friend, for over a decade, says he resisted adding delivery as on option for his restaurants.
He felt it would detract from focusing on the dine-in experience and result in trying to compete with Domino's.
None of his restaurants delivered, nor had he ever spoken with anyone from Doordash.
Yet, a delivery option had mysteriously appeared on their company's Google Listing.
The delivery option was created by Doordash.
Doordash was causing him real problems – the most common being, Doordash deliver drivers didn't have the proper bags for pizza so it would inevitably arrive cold – leaving his employees wasting time responding to complaints and bad Yelp reviews.
But another, more serious problem quickly surfaced – customers were seeing incorrectly low prices.
A pizza that he charged $24 for was listed as $16 by Doordash.
This is where Roy's idea of "pizza arbitrage" came into play:
What if someone could pay Doordash $16 a pizza and Doordash would pay his restaurant $24 a pizza? A clean $8 profit per pizza, they thought.
And so it was put to the test. The first order for 10 pizzas.
Trade 1
"He called in and placed an order for 10 pizzas to a friend's house and charged $160 to his personal credit card. A Doordash call center then called into his restaurant and put in the order for those 10 pizzas. A Doordash driver showed up with a credit card and paid $240 for the pizzas."
Trade 2
10 pizzas, but this time, he just put in the dough with no toppings, where now each trade would net $75 in riskless profit -> $240 from Doordash minus ($160 in costs + $5 in boxes)
They did these trades a few times over the course of a few weeks to see if Doordash would catch up, but they didn't.
So what's the point of all this?
"Just think of all the meetings and lines of code and phone calls to make all of these nefarious things happen which just continue to bleed money. Why go through all this trouble?"
Doordash reportedly lost an insane $450 million off $900 million in revenue in 2019.
Uber Eats lost $461 million in Q4 2019, off of revenue of $734 million.
And Amazon completely bailed on restaurant delivery in the U.S.
The delivery business isn't flawed by nature, especially considering Domino's stock chart.
"Third-party delivery platforms, as they've been built, just seem like the wrong model, but instead of testing, failing, and evolving, they've been subsidized into market dominance. Maybe the right model is a wholly-owned supply chain like Domino's. Maybe it's some ghost kitchen / delivery platform hybrid. Maybe it's just small networks of restaurants with out-of-the-box software. Whatever it is, we've been delayed in finding out thanks to this bizarrely bankrolled competition that sometimes feels like financial engineering worthy of my own pizza trading efforts. "
A note in the article later revealed that was all the result of a "demand test" by Doordash.
"They have a test period where they scrape the restaurant's website and don't charge any fees to anyone, so they can ideally go to the restaurant with positive order data to then get the restaurant signed onto the platform."
>> Be sure to check out the full piece and see if you can capitalize on some "pizza arbitrage" as well <<
---
[STM CONTEST] Exclusive Fluent $100,000 "Summer Kickoff" Cash Giveaway
After the massive success of our first-ever affiliate contest, "March Madness" we're rolling out another!

Meet the "Summer Kickoff" cash giveaway!

We're giving away $100,000 in CASH prizes to the affiliates who drive the most additional traffic* to our Rewards offers for the month of June.

***Don't work with Fluent? Then please feel free to join! We've streamlined the application process for STMers – it's quick and easy to join Fluent!

Simply sign up by emailing our team at [email protected] or Skype Tim.Antoian with the Subject Line "Summer Kickoff Contest" and we'll get you up and running ASAP.
HERE'S HOW IT WORKS:
You'll be divided into three tiers, with one winner in each tier winning the prize indicated below.
The tier you qualify for will be calculated based on your average monthly revenue over 2020. This time we're adding a fourth tier too – awarding any affiliate with the largest growth with our Rewards offers in the UK.
---
[SPONSORED] Grab $500 of Bonus Traffic from EVADAV
Looking for top quality Pop or Push traffic? You will LOVE us!
We at EVADAV would like to offer you free traffic, just for trying out our platform!
Time-sensitive offer: Get an extra 30% bonus traffic with your 1st deposit – up to $/€500!
Use promo code: stmforum30
Examples:
Deposit $100 > Get an extra $30

Deposit $1000 > Get an extra $300

Deposit $1666 > Get an extra $500)

⭐ QUARANTINE ENDING SOON ⭐
Traffic prices have come down recently – get the most bang for your buck now!
💰 WHAT IS EVADAV? 💰
EvaDav is a client-oriented global advertising network, providing cutting-edge solutions both to advertisers and publishers.
⭐TOP AD FORMATS⭐
In-page Push

Premium pops

Native Push
🌐 REACH GLOBAL AUDIENCES 🌐
Access over 20K leading publishers, sites, and applications.
📛 FORGET ABOUT AD FRAUD 📛
Let EVADAV's in-house fraud filters and optimization intelligence system maximize your revenues for you.
💰 BEST AD SOLUTION FOR ADVERTISERS AND PUBLISHERS 💰
Publishers: Get the best prices for your traffic, no matter which systems, devices or platforms are used by your visitors.
Advertisers: Double your ROI by running tests and optimizations for your campaigns, with just a few clicks.
Click the button below to sign up, and make your first deposit today!
(Don't forget to apply promo code stmforum30!)
---
Weekly Picks
MORNING BREW – How this 25-year-old built a 13 million newsletter in 4 years. 💵 — Read more
BEZOS – Amazon's Audible goes after Spotify with Podcasts. 🎙️ — Read more
3D PRINT – 3D printers brave the frontlines during the pandemic, too. 🖨️ — Read more
TWEET-TROLL – Twitter trolls entire Twitter with 1 mean tweet. 🐦 — Read more
SHOWERTHOUGHTS – "The invention of the Internet is ultimate proof that stupidity doesn't come from a lack of knowledge." / u/schmirgeltoni
Source: Reddit
---
FEATURED STM THREAD: Can Affiliate Marketers Be Held Accountable For The Products They Promote?
This is the exact copy of the thread title that one of our "newer" members started this week. Let's face it, certain part of the affiliate offers doesn't bring much value to the table. Want some examples?

Well, casinos are set up with the goal of getting money from the gamblers, not to reward them. Some sweep offers give out 1 iphone to a pool of thousands and thousands of participants, the chances of winning are minimal. Most of the miraculous skin care product won't really help anyone… right?
But hey, it's not that much different from the mainstream world… or does anyone actually believe a washing powder can deliver 10 times better results than the previous version, year after year? Probably not. Las Vegas casinos are not investor think-tanks either 🙂
In the end, it seems like it's not that much about what product you promote, but HOW you promote it. Stay fair, do not lie, do not use fake claims etc… and you should be safe.
And we have real life examples to confirm this. An industry heavyweight: CharlesNGO jumped into the discussion, by sharing a few examples of cases where affiliates actually got sued for damages. And guess what? All of the cases have some things in common.
Fake claims, deceptive advertising, false usage of celebrity endorsement … none of the affected affiliates used fair advertising. You better think twice before using a fake statement from Sandra Bullock or Ellen DeGeneres again… these two actually sued over 100 individual entities for using made-up commentary on their sales page.
---
Stay tuned for the next edition of MRKTRS WKLY.
Want to offer some feedback or submit content? Email us at [email protected]