---
Boston
---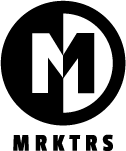 ---
🎯 Direct Response Reigns Supreme During COVID-19 -> FB Revenues up 17% YOY, Google up 10%
What has been a strong start of the year for many huge companies, COVID-19's dulling effect can be felt through the final weeks of the quarter.
(Here's an IAB report showing the impact on ad revenue & spend)
Quotes from Facebook, Google, Twitter, Snap and Microsoft:

"We experienced a significant reduction in the demand for advertising, as well as a related decline in the pricing of our ads, over the last three weeks of the first quarter of 2020." — Facebook (Advertising revenues increased by 17% year-over-year to $17.4 billion.)
". . . but then in March we experienced a significant slowdown in ad revenues" — Google/Alphabet (Advertising revenues increased by 10% year-over-year to $33.8 billion for the quarter.)
". . . a strong start to the quarter that was impacted by widespread economic disruption related to COVID-19 in March." — Twitter (Ad revenue was flat year-over-year at $682 million.)
"While many advertising budgets declined due to COVID-19, we experienced high revenue growth rates in the first two months of the quarter which offset our lower growth in March." — Snap (Revenue increased by 44% year-over-year to $462 million.)
". . . a significant reduction in advertising spend, which impacted our Search and LinkedIn businesses." — Microsoft (Search ad revenue grew by 1% and LinkedIn revenues increased by 21%.)
What's interesting is direct response still reigns supreme over branding advertising.
Facebook said it has seen "signs of stability" in the first three weeks of April.
Brands and top of funnel campaigns are folding budgets, while performance campaigns remains stable or even sees increased ad spend on some channels.
With Facebook, Google and Snap mentioning a positive end-of-quarter impact of direct response revenue.
---
Over 12k marketers trust this newsletter for the latest advertising hacks, insights, and breaking news
If you're looking for one more newsletter to add to your inbox, besides lovely STM, it's this one.
Why?
Because Stacked Marketer brings you a different kind of newsletter.
Daily breaking news, advertising hacks, updates about Facebook, Google, native, push, SEO & alternative traffic source, reports, case studies from various verticals, interviews and much much more. Don't get left behind in the marketing world!
Stacked Marketer's crew of analysts and writers curates all the best marketing content around the world into one simple daily newsletter.
Sign up to Stacked Marketer for free! This newsletter is specifically designed for the busy marketer who wants to get smarter and it's a great addition to an STM affiliate:
It's a quick 5-minute daily read.

Carefully curated marketing news, tech, and actionable advice.

Delivered fresh every weekday, straight to your inbox.

It's 100% FREE.

You can join 12k+ marketers who read it daily by signing up here.

It is delivered every day, Monday to Friday, without a hitch – so expect it to head your way next weekday!
---
Weekly Picks
REMOTE? – Struggling to Thrive as a Large Team Working Remotely? This Exec Has the Field Guide You Need 😨 — Read more

YOUTUBE – Here's how much money 1,000,000 Youtube views can make you 📺 — Read more
CRO – Mega-useful tips from CXL on improving UX (low hanging fruit, easy updates for ecom stores) 🛒 — 
Read more
HMM – 'Straya launches controversial covid tracking app? 🤔 — Read more
SHOWERTHOUGHTS – "If you are relatively skinny and you have an identical twin who is over weight, you could make a lot of money doing weight loss plan testimonials" /u/Leprechaun425
Source: Reddit
---
You Can Now List Your Products on Google Shopping for Free
Google makes a significant shift to its Google Shopping platform by letting anyone list products from their inventory for free:

"We think that by doing this, it helps many more shoppers find what they're looking for, but it also helps bring some quite needed relief to the retail and small business ecosystem."
Existing users can now apply to place listing for free through Google's Merchant Center.
Google Shopping hasn't let you list anything for free since 2012, but they say they've been working on these changes for some time.
The coronavirus pandemic has accelerated plans and the new free option should be in effect right now – released for the US on April 27th and Google plans on rolling out the Shopping update worldwide over the next few months.
Google's also working with the likes of Shopify in order to deliver smoother and faster integrations and listings.
---
FEATURED STM THREAD: More Modules Posted In Amy's Facebook Tutorial For Beginners!
Want to start running Ads on Facebook, but just dunno how or it scares the shit out of you? Fear no more, Amy's "Facebook Beginner Tutorial" is another step closer to completion. Just this week, Amy posted 2 more modules, which drives the total up to 9 lessons for now… 10-11 more to come in the coming weeks.
Wondering what's available on the forum already?
Check the index of the already posted lessons:
How to Minimize FB Account Bans

How to Appeal Banned FB Accounts

How to Get More Accounts

Choosing What to Promote

Conducting Research

FB Audience Targeting Part 1

FB Audience Targeting Part 2

Setting Up Your FB Campaign – Campaign-Level Options

Setting Up Your FB Campaign – Adset-Level Options

Each of the lessons is extremely detailed, with tons of screenshots and detailed commentary… just the way you're used with Amy's previous tutorials. This makes them easy to follow even for the very new aspiring affiliates.
As mentioned above, quite a few more lessons are to be posted in the near future, so keep an eye out for them. Amy is already writing them as we speak, so it shouldn't take too long for them to get posted on STM.
---
Stay tuned for the next edition of MRKTRS WKLY.
Want to offer some feedback or submit content? Email us at [email protected]