---
---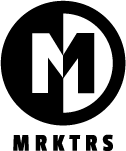 ---
🐠 $300k Pet Fish Market
One foggy morning in February 2017 federal agents pull over a white Toyota Corolla in Orange County, California.

Pulled over, they cautiously approached the vehicle.

In the seat sat Shawn Lee, a 29-year-old lad.

Inside his bag was the subject – it wasn't heroin or a firearm, or dirty money.

Inside they find 8 Asian arowana – the world's most valuable aquarium pet.

An endangered species in the wild the Asian arowana is illegal to import, sell and own in the US.

Everywhere else in the world, however, the fish is highly sought after and a perfectly legal luxury good.

Prized by Yakuza gang members in Japan, business magnates in China and superfish collectors in Europe a single prime specimen can cost more than a Ferrari.

How did this creature become so popular?

For centuries the Asian arowana was nothing more than a meal foraged in Southeast Asia.

But in 1975 everything changed.

The arowana's habitats declined and the fish began to dwindle in numbers.

CITES classified the arowana as a threatened species and this was the catalyst – it ended up having the exact opposite effect.

"That official stamp of rarity totally backfired", Emily Voigt tells The Hustle.

(Indonesian President Susilo Bambang Yudhoyono bought one for $20k USD in 2008)

Malaysian smugglers ended up sneaking Asian arowana into Taiwan. From there it found its way to Japan, becoming a Veblen good among Yakuza gang members.

In an attempt to decrease illicit trade, CITES allowed farmers in Southeast Asia to legally breed, harvest and sell Asian arowana.

Dubbed "the dragon fish" due to its shiny scales, long whiskers, and fierce disposition the arowana has taken on a spiritual aura. Sparking hundreds of arowana forms across Malaysia and Indonesia with China now being the largest arowana market in the world.

Consider the existence of "fish beauticians" – running profitable businesses performing plastic surgery on fish. (up to $90 for an eye lift).

The farm-bred Asian arowana has turned in to an estimated $200m/year global market.

A "flawless" Super Red can fetch a cool $30k – and extremely rare ones can fetch up to 10x that amount.

Some of these farms are so lucrative they're publicly traded corporations.

Qian Hu distributes fish to 80 countries, with 5 global export hubs and is listed on the Singapore Exchange.

In 2019 the firm sold $30m worth of fish and spawned more than 7k Asian arowana. Here's their annual report.

>> Go read the full piece on The Hustle – it's longer than this and fascinating.  <<
---
Director of Media Wanted @ TBF Media (remote)
Know anyone who might be a good fit this AffJobs post?
TBF Media is a direct marketing firm, which produces its own brands and offers.
We're a 100% remote team, where high performers have the support they need to grow and succeed.
We have industry-leading offers in beauty, health, and info products.
We're long-term focused. We don't do free trials, shady billing, or other customer-unfriendly stuff to "make a quick buck".
Our combined media spend is $2M+/month on Facebook, YouTube, and Native, and a select few email affiliates.
If hired, you'll be the front-line manager: our agencies and buyers will report to you, then you'll report directly to the owners of the business.
Compensation is $120,000 + % of adspend – negotiable based on experience.
Quick testimonial:
"You're not a cog in the wheel here – you can grow, build, and assist a great team towards a common goal." – Media Buyer
---
Weekly Picks
SOCIAL– THE BEST TIME TO POST ON SOCIAL MEDIA IN 2021 [INFOGRAPHIC]  ⌚ — Read more
TRENDS– 4 Digital Marketing Trends To Watch In 2021 📈 — Read more
POWER THROUGH– 10 Ways For Entrepreneurs To Power Through Tough Times 💪 — Read more
SHOWERTHOUGHTS – "Driving in the dark during a snowstorm is the closest one is going to get to hyperspace." / u/SonofRobinHood
Source: Reddit
---
FEATURED STM THREAD: How Many Times Did You Hear Something Was Dead?
Some questions have the tendency to get asked again and again. Such as… Is it too late to jump into this? Can I still make money with AM? Do POPs still work? Is PUSH traffic still available in solid volumes?
Those who have been in this business for a while, have seen these questions so many times that they stopped to count it 🙂 So what's the best answer to give here? A real life experience from someone who's running campaigns right now, that's it.
So take PUSH for example. Some would say the party is over, some would say the volumes are low. But is it really the truth?
Just this week, one of our members "fastaj" posted an update in his PUSH follow along on the STM Forum. Just for the record, fastaj started playing with PUSH traffic in April or May, last year. And this is what he had to say:
"I'm currently doing like 1K per day rev, I increase it by like $100 every 2-3 days steadily as I explore new traffic sources. I'm more confident I can scale to 4/5K per day, I know I mentioned 2-5K in the above post and felt like I was bullshitting but turns out my estimate was closer than I think."
And let me add that fastaj is still working a full time job on top of this! So yes, PUSH is running fine and you can still make solid dough with this traffic format 🙂
---
Stay tuned for the next edition of MRKTRS WKLY.
Want to offer some feedback or submit content? Email us at [email protected]