---
---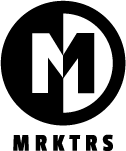 ---
🆑 7 Call-to-Action (CTA) Tools to Boost Conversions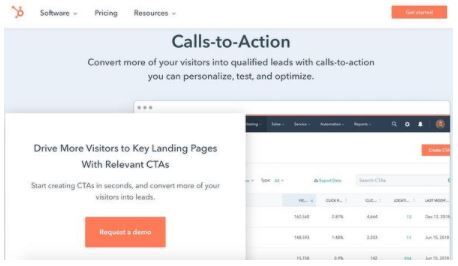 Face it: your landers need high CTRs and conversions if you want your campaigns profitable.
Optimizing your CTAs is one way to boost CTRs, so here are 7 tools that let you generate and split-test CTAs you can throw on your landers.
Some are paid, some have free features, some don't have split-testing.
Pick whichever you fancy.
Let's go:
1. HubSpot Calls-to-Action
This one lets you A/B test, optimize and analyze stats plus upload your own custom button design or image-based CTAs.
2. Wishpond
Drag-and-drop builder with over 20 templates and A/B and/or multivariate tests. Plus advanced tracking and automation assists with customer segmentation.
3. Sniply
Lets you add CTAs to the links you share – customized CTA overlay.
4. ClickMinded
Da Button Factory – a free tool to generate CTAs. Can implement as HTML + CSS.
5. Canva
Everyone knows canva – you'll have to design your own buttons here but you can upload it to your CMS and insert on your landers too.
6. ImageFu
Super quick button maker with sliders – can create a CTA in seconds.
7. ButtonOptimizer
Similar to ImageFu but you also have the option to download as a PNG file too.
>> See these tools listed in more detail on HubSpot <<
---
[SPONSORED] THE Affiliate Contest of the Year
Are you a high-profile affiliate with a distinct lack of Porsches in your garage?
Starting out in the industry and still don't have a spare iPhone or PS5?
Maybe you are a mid-level player who wouldn't mind flashing a new Rolex at a conference, but doesn't feel like cutting into profits to get one?
Test your limits and get what you deserve in ClickDealer Nitro!
From January 18th to July 18th, running offers with ClickDealer gets you something more than positive ROI. Each revenue milestone gives you an opportunity to redeem prizes or take a shot in the raffle for a brand new Porsche Taycan 4S!
Any and all of ClickDealer's 13000+ offers count towards your progress in the contest. There are lots of exclusives and specialized offers in niche geos to explore and blow up, so it's an absolute free-for-all, regardless of the verticals you prefer to run.
Check out the full list of perks running with ClickDealer gets you.
Here's the catch: The amount of prizes in ClickDealer Nitro is limited. After all, it wouldn't be a race if it wasn't. It's not only about how much you can scale, but how quickly you can get there.
Ready to benchmark your performance in the affiliate race of a lifetime?
---
21 HQ eCommerce case Studies
This startup founder found and curated 21 ecommerce case studies worth reading.
They include key strategies, tactics and major decisions top D2C brands have gone through.
These are all high-quality in-depth articles – so go grab a coffee beforehand.
Most pieces are 20+ minute reads.
And inside you'll see brands like:
– Gymshark
– Koala
– MVMT
– Beardrand
– Huckberry
– Dollar Shave Club
– Bellroy
>> Go see the full list here (and maybe save dansiepen.io to your bookmarks) <<
---
Weekly Picks
IDFA CRACKDOWN – Cheat Sheet: As Apple preps IDFA crackdown for 'early spring', here's everything you need to know ⚡ — Read more
ADVICE – The 30 Best Pieces of Advice for Entrepreneurs in 2020 🕴️ — Read more
MARKETING PLAN – 5 pillars of a holistic marketing measurement plan 🚀 — Read more
CLIUBHOUSE – What is Clubhouse? All you need to know about the exclusive social media app 🎧 — Read more
SHOWERTHOUGHTS – "A Nestle Crunch bar is beans and rice." / u/TerpBE
Source: Reddit
---
FEATURED STM THREAD: What Was The Most Viewed Thread On STM This Week?
Every week, some threads on STM stand out and draw more attention than the rest. Sometimes it's a close run, sometimes there is a clear winner. So how about this week? There were two that left all the others behind 🙂
The top place was taken by Matuloo, one of the longest running STM mods. He asked a simple question… What was your "1 thing" that made you realise Affiliate Marketing was the real deal.
The discussion quickly took off and some interesting replies from several experienced affiliates have been posted.
Link: https://stmforum.com/forum/showthread.php?49918
The second place this week belongs to iAmAttila and his "How To Make Money, Not Get Banned, and Push The Best CPA Offers on Facebook" thread. Great thread with lots of actionable info. Definitely worth a read.
Link here: https://stmforum.com/forum/showthread.php?49911
It was a close run, the difference was less than 20 views! The rest of the popular threads had way less views. Let's see what threads get the most engagement next week. Cheers.
---
Stay tuned for the next edition of MRKTRS WKLY.
Want to offer some feedback or submit content? Email us at [email protected]