---
USA
---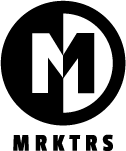 ---
💯 Ad Costs Slumped by 30-35% – Gaming/Ecom/Education Booming
Ad Colony, Flowplay, online learning such as MasterClass and many others are seeing tremendous growth as well.
---
[SPONSORED] Stay Safe & Promote ADULT VERTICALS with VIPOffers!
---
Weekly Picks
MASK – Vietnamese Smartphone Maker's Devices Will Offer Mask Facial Recognition — Read more
D2C? – Can direct-to-consumer brands survive the COVID-19 apocalypse? — Read more
REMOTE – 4 must-know strategies for building a killer remote sales team — Read more
BEZZ – How the coronavirus and retail closures are accelerating the rise of Amazon — Read more
SHOWERTHOUGHTS – "Nothing else will make you type slower other than your last password attempt." / u/pleple_128
Source: Reddit
---
6 Branding Tools to Help You Establish a Winning Brand
1. PABLO BY BUFFER
https://pablo.buffer.com/

Create quick and easy social media images without any prior design experience.

2. PROMO
https://promo.com/

81% of businesses are now using video for marketing – make your videos easily with Promo with fully-licensed ready-made video templates.

3. DESIGNBOLD
https://www.designbold.com/

Thousands of editable design templates so you can make social media ads, infographics, charts, IG posts, presentations, banners, posters, invitations and more with a simple drag'n'drop UI.

4. PERSONA GENERATOR
https://www.hubspot.com/make-my-persona

Bring your target audience to life with a buyer persona – zero-in on your target customers` wants, needs, pain points and desires.

5. BRAND24
https://brand24.com/

This media monitoring tool lets you monitor how people are engaging with your brand.

6. Coolors
https://coolors.co/

No need to wonder what colours to pick for your next IG post – just use Coolors. Lock a colour and keep pressing 'space' to generate more colours – you can also view and pick shades for each individual colour.
---
FEATURED STM THREAD: Even More Tips To Survive The Covid-19 Pandemic
We're several weeks into the pandemic lockdown already, and unfortunately, it looks like it's not coming to an end at all. At least not as soon as we all hoped for. What does it mean for affiliates? Well, relevant information is more important now than it ever was.
What offers keep on working now, what verticals are out for the next few months, what GEOs are the hot ones now… this is exactly the info that all of us need now. And luckily for all of us on STM, there are people and companies that do share this type of information.
The "Covid-19 Think Tank" is the forum section that you should be following closely now. There are quite a few very informative threads for you to check out, including a few started by affiliate networks or traffic sources.
I know I know, the info coming from networks is often just an undercover advertising attempt, but this time it's a bit different 🙂 The reason is simple, these guys know exactly what verticals are being advertised now, which means people are both spending and making $$$ while doing so.
Pandemic or not, affiliate campaigns are not charity actions, business has to go on. Based on the info in the mentioned threads, there are actually quite a few verticals that work better than now than they used to, few months ago.
Well, have a look yourself, link to the section is below:
---
Stay tuned for the next edition of MRKTRS WKLY.
Want to offer some feedback or submit content? Email us at [email protected]