---
---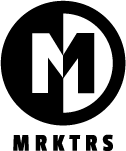 ---
Snapchat Revenues Up 62% + 16M Users
Snapchat's latest performance update shows a major boost in revenue for Q4 2020.
Adding 16 million more daily actives it reached a new high of 265 million DAU.
Over 90% of the US Gen Z population watches Shows and publisher content – with many shows reaching tens of millions of viewers on average.
Snapchatters over the age of 35 engaging with Shows and publisher content increases more than 30% year-over-year.
Plus, over 200 million of its users engage with augmented reality tools every day – its latest viral effect letting users turn themselves into an Anime-style character generated a billion impressions in its first three days after launch.
Snapchat's TikTok close "Spotlight" has had a good reception with over 100 million monthly active users in January – with the added lure of paying its top performers each day.
Revenue side, Snapchat's performance revenue increased 62% year-over-year to $911 million for the quarter.
---
[SPONSORED] Access the Best Crypto Offers With Supreme Media
Supreme Media has some perks to help you make more bank!
1)Check out the new "Members Only Page" with promos for our affiliates – check it out!

2)ATTENTION Ukraine Affiliates. Supreme Media is sponsoring Conversion Club in hosting a second Hookah Event in Kiev, Ukraine on March 5th. The first event had 150+ attendees. Enjoy free Hookah, drink, networking and meeting like-minded people. Sign Up Here

3)Brazil Big 3 Interview:
Archived footage of the never-seen-before Big 3 interview with Paul Jey, Omri Gal, and Shawn Michael. Discussed in the interview were:
-Thoughts on Afiliados Summer 2019
-Facebook
-The Emergance of Push
-R&D with new traffic sources
-Starting out and helping others
-Learning & Earning from other GEOs
-Data & Dedication, when starting out
-Rip 'n' Run
-Forum Etiquette
Ask your Supreme Media AM for the interview! Or Sign Up Here to become an affiliate!

4)Top Tips from Attila Odree on Running CRYPTO on PUSH:

#1 – Ask your AM which geos work best on PUSH. Pick 3. Mix of tiers 1, 2, and 3.
#2 – Spy to find proven creatives. Try the FAMOUS PERSON or SOB STORY angle.
#3 – Look authoritative to increase Lead to FTD Ratios! If visitors see your website as utter crap with a weird looking domain they will run.
#4 – Don't run RON! Ask your rep for a whitelist that convert the best for crypto offers. Split each zone/target into its own campaign and split that further into Desktop / Mobile / Tablet.
#5 – When you find a winning ad, scale by making variants. The lander doesn't need much work. Focus on refreshing creatives.
---
Dropshipping 101: 17 Best Ways To Get More Dropshipping Sales
Marketslpash released 17 ways to get more sales – helping you avoid mistakes along the way and squeezing as many sales as you can out of your business.
We'll list the first 5 and you'll find the rest inside:
1. Sell Products With Excellent Reviews 🤩
It's common for a dropshipping business owner to not see their products – that's why it's a good idea to grab products with excellent ratings.
2. Bundle Your Products 👕👞
Bundling your products is one way to improve your dropshipping sales and increase your average order value.
3. Use Tempting Pricing 🤑
You need to search for the right balance – be fair and consistent with your pricing if you want to reap rewards in the long run.
4. Use High-Quality Product Images 📷👍🏼
One of the most vital aspect of your business are your product images – you must produce high-quality product images and make sure you take your product photo from different angles.
5. Write Great Product Descriptions
According to a survey 95% of respondents say that product information is vital when making a purchasing decision.
Plus, you get SEO benefits too.
> See the rest of these super useful tips here <<
---
Weekly Picks
MOBILE EMAIL – 25 Mobile Email Statistics & Facts for 2021 📧 — Read more
GA – Google Analytics Stops Collecting Data From YouTube Channels 🛑 — Read more
GET REST! – Why We Need to Create a Rest Ethic and Get Rid of the Badge of Busy 🛋️ — Read more
JEWELRY – Six ethical jewelry brands that will delight your Valentine—without hurting the planet 💍 — Read more
SHOWERTHOUGHTS – "Signing contracts with blood actually makes sense. A written signature can be forged or ambiguous, but the DNA test will always show whose signature it is." / u/thetimujin
Source: Reddit
---
FEATURED STM THREAD: 4 Figure Profits With Native Search Arbitrage
One of the most experienced STM members, when it comes to native traffic, just posted another MASSIVE case study on the forum. This time, "platinum" reveals all the details about a native campaign that used the search arbitrage model, with an average payout of less than $1 per conversion.
And no, this is not one of those case studies where someone just posts the final result and a few generic notes about the setup. Quite the opposite! Platinum goes into great detail, starting from the research, tracking setup, ad samples…
To make your life easier, he even shows what kind of rules he used to optimize the widgets, with help of automatic rules from a tool called TheOptimizer. I'm sure most of the native guys reading this already know the tool as it's very popular.
Ever wanted to try search arbitrage but didn't know how to start? This is already the 2nd post from platinum on the subject and both are packed with actionable advice. Check them out for sure.
---
Stay tuned for the next edition of MRKTRS WKLY.
Want to offer some feedback or submit content? Email us at [email protected]