---
New York City
---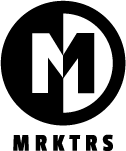 ---
IG ADDS PRODUCT LAUNCH NOTIFICATIONS
Instagram's aggressive dive into ecommerce doesn't seem like it's slowing down anytime soon.
With 500 million daily users and a third-party study confirming more than a third of their billion member user base have used their phones to purchase a product it's no wonder they've added product launch notifications.
"Via new stickers in Stories and tags in the Instagram feed, users can set reminders for a launch date and preview the product's details ahead of time." – Venturebeat
"With more of … shopping moments happening on Instagram, we wanted to make it easier for people to discover and follow upcoming product launches from brands and creators they love," – IG in a blostpost.
"Brands and creators connect with shoppers eager to have those products the instant they're available. The convergence of these activities make Instagram the place where collaborations and limited releases happen."
There are a limited number of brands currently testing this feature but if you can get your hands on that early on you'll reap the benefits.
Adidas

Anastasia Beverly Hills

Balmain

Benefit

Chinatown Market

Fresh Prince

H&M

Highsnobiety

Huda Beauty

JE11

Levi's

MAC

Michael Kors

Mr. Porter

NARS

Net-A-Porter

NYX

Outdoor Voices

Revolve

Soul Cycle

Warby Parker

Keep an eye out to see whether these brands use interesting copy/posts in order to tell their customers to set "reminders" for any upcoming product launches.
This alongside the new "Checkout" feature is bound to get extremely lucrative for MRKTRs who can jump on this early.
"With Checkout, users can view products from a brand's past shopping post, select from various options such as size or color, and proceed to payment without leaving Instagram. The app saves relevant info like names, emails, and shipping addresses, and it helpfully delivers notifications about shipment and delivery."
But get this, Facebook reports that 87% of users take action after seeing product information on Instagram and 83% discover new products or services through it.
The best part? 46% of those people make a purchase online or off.
In 2018 200 million users visited one of the 25 million business profiles on IG at least once a day.
Better go check the full piece over at Venturebeat, this is not something you wanna skip.
---
SMS MARKETING DOESN'T SUCK ANYMORE
People check their phones 85 times a day on average.
SMS Open Rates? 82.1%

Light years away from email (averages about 24%) or anything else. A close second may be messenger open rates.
"Advantage #1. Texting has by far the best engagement rate of any marketing medium." – Neil Patel
But it's not legal to send unsolicited messages to anyone – you have to ask for permission. "Want in? Y or N"
"Advantage #2. Trackable platform: You can easily track who opened your message, what links they clicked, and who ignored the message."
You can use a company like SlickText for analytics.
"Advantage #3. Interactive content: Mobile messaging makes it possible to get feedback from your recipients quickly via a quick tap on the 'reply' button or a click on your link"
 (Image source: Neil Patel's article here https://neilpatel.com/blog/sms-marketing/)
"Advantage #4. Immediate delivery: Overall, mobile marketing is fast. Once you press "send," your message goes out instantly."
"Advantage #5. Personal touch: Sending a text message via your mobile device gives you an informal opportunity to personalize the message."
Here are some of the best SMS marketing tactics:
1. Coupons – send customers exclusive deals.
2. Drip campaigns – send messages based on how long customers have been subscribed for.
3. Polls – let your customers text different keywords to cast a vote.
4. Run a sweepstakes contest – we're all familiar with this :-).
5. Send photos and videos – you can send an eBook preview as Neil does in his post.
How do you collect phone numbers? One easy way is Facebook lead ads.

Check Neil Patel's article for the invaluable details/full piece and learn how to automate your entire SMS process.
---
WEEKLY PICKS:
WEIRD – New research highlights how people's relationship with tech is reshaping thoughts and emotions — Read more
FEEDBACK – Constructive criticism & honesty from colleagues are 2 ways you can grow at work. — Read more
TIPS – 4 Behavior changing tips that make you more productive. Close tabs, don't respond immediately to texts, don't be available 24/7 + more! — Read more
IG – An easy content plan to get more traffic from Instagram. the simplest way to repurpose your blog content. — Read more
WORK – 3 ways to be indispensable at work without burning out. Tip #1: Pause before you say yes — Read more
SHOWERTHOUGHTS – "0%, 99% and 100% are the most worrying numbers to see a progress bar pause a long time on." / u/Mungo_Clump
Source: Reddit
---
FEATURED STM THREAD: 100 GREATEST HEADLINES EVER WRITTEN!
STM is not just about campaign data, follow alongs and tutorials… our members share all kinds of useful information, that you can easily use to grow your business. Need some ideas for your landing pages or ads? We got you covered! I mean, our members got you covered 🙂
Just a couple days ago, one of our members "jeremiahandor" shared a super useful pdf that's packed with the best performing headlines ever used in marketing… online or offline. You've seen many of them already, period.
The pdf is titled "THE 100 GREATEST HEADLINES EVER WRITTEN" and that's exactly what you're gonna find in it… the best 100 headlines ever written, along with an explanation on why they worked.
Got stuck with angle creation? Don't know how to grab the interest of your audience and make them users click? Look no further, this pdf will give you more ideas than you can handle in the coming months 🙂
---
Stay tuned for the next edition of MRKTRS WKLY.
Want to offer some feedback or submit content? Email us at [email protected]