---
---
🕵️ TikTok's New 'Business Creative Hub'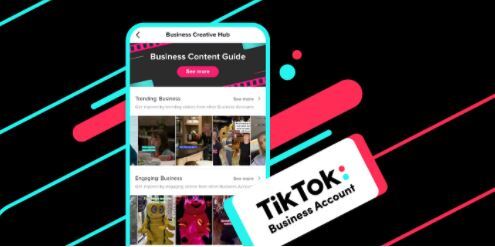 The new 'Business Creative Hub' is now available to all business accounts within the app.
"From listening to our business users, we found that a common challenge faced by many was a lack of inspiration for new content to post. It could be that a winning strategy used on other platforms isn't having the same success here, or that you don't know what's trending and how your brand can jump on board." – TikTok 
The new hub showcases trending content in three categories which highlight creative and engaging TikTok clips by brands.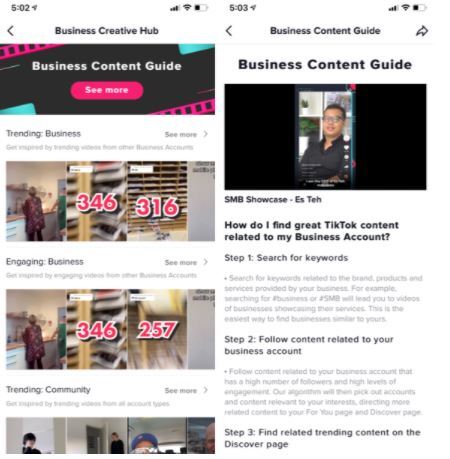 The hub's available in the 'Business Suite' section of the 'Settings and privacy' menu on the app and it's split into 2 parts:
Video Showcase – highlighting content in three areas:

1. Trending: Business – videos from other Business accounts in the same countries ranked by likes.
2. Engaging: Business – similar to trending but ranked by the level of engagement (ratio of comments to video views)
3. Trending: Community – shows videos from all account types ranked by total number of likes.
Plus there's a second element of the hub: Business Content Guide, which TikTok says is 'a cheat sheet for any business to easily get the hang of using TikTok to promote your brand'.
>> Check the full piece right here <<
---
[SPONSORED] If You Don't Do LeadGen Now, You'll Hate Yourself Later

You may have noticed that it's getting harder and harder to run affiliate campaigns. Regulations everywhere are getting stricter.
And yet, there are massive opportunities in a sustainable sector, that keeps churning out stable profits – and will likely continue to do so long into the future.
I'm talking about Lead Gen.
There are virtually unlimited types of businesses out there, all looking for leads to feed their sales team.
Now is the perfect moment to seize the opportunity, and we at Converting Team got you covered – with top advertisers and in-house offers.
Don't miss out on our top LeadGen Offers

What? New to Lead Gen you say? Don't worry – here are valuable insights from affiliate experts that will help you.
3 Gold Tips for Running Lead Gen Offers:
1- Don't be fooled by high payout offers – choose an offer and a vertical you are comfortable with, what matters is EPC!
2- Perfect your creatives and copy – you are looking for relevant leads that have high conversion potential.
3- Use a Pre-lander – it will drive higher-quality traffic to the offer page.
For more tips take a look at our full case study "Mastering Bankruptcy Leadgen from Scratch"
Why Work With Us?
We are the LeadGen Team Player you need:
Competitive EPC on tested offers
Fresh LeadGen offers regularly
Free creatives on demand
Own tracking platform and real-time statistics
Not Convinced? Speak to one of our expert affiliate managers – they will help you find the right offer for your traffic
---
Google's Insights Page Rolled Out Globally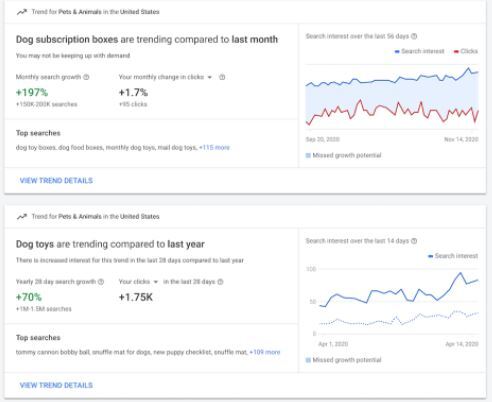 Google New Insights Page helps advertisers stay on top of consumer search behavior.
It's customised specific to advertiser accounts with trending data and recommendations.
You can look at search trends to monitor rising or falling demand and seasonal trends. Plus you can dig into search trends by monitoring specific terms driving volume within that category.
Additionally, you can filter by GEO and see trends by states.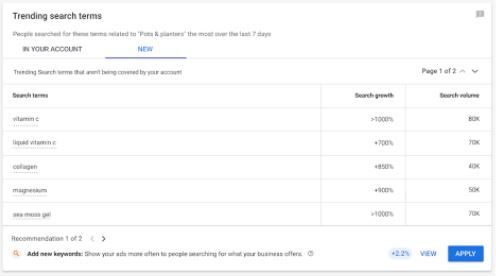 Page Insights provides suggested terms and recommendations based on trends – allowing you to capitalize on trends by increasing bids and raising budgets.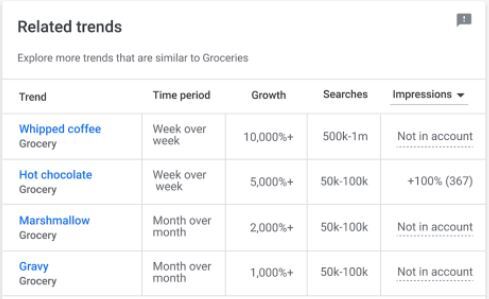 >> Read the Rest on SEJ Here <<
---
Weekly Picks
FB – Facebook to test new business discovery features in US News Feed 🔎 — Read more
AMZN – Amazon announces $250 million venture fund for Indian startups 🏦 — Read more
SHIPPING DELAYS 🙁 – Pandemic-Era Shipping Delays and Product Scarcity to Last Through Summer 📦 — Read more

SHOWERTHOUGHTS – "One of the greatest luxuries in life is the ability to sleep in without setting an alarm." /u/lanyeweisst
Source: Reddit
---
FEATURED STM THREAD: Push Traffic And Low Quality Dating Leads… is that a thing?
Push traffic is very easy to convert with dating offers, but the general consensus is that this traffic usually results in low quality leads. Is it true or not? Well, testing this would likely be the best, right?
And that's exactly what one of our moderators, Twinaxe, did. He has setup a few campaigns for revshare offers in a bunch of GEOs, to see how many of the leads actually convert into paying customers.
Twinaxe has spent about $100 on this test, driving 214 SOI leads and guess what, just TWO of these converted into paying customers. Total revenue… $3, quite ugly for sure. But it doesn't stop here.
Few days later, one of these customers started to purchase credits and it still continues to this day. So far, this "enthusiast" has purchased 11 packages of credits, that generated almost $65 in commissions for twinaxe.
What does this tell us? The dating lead quality from push traffic really isn't good at all. 2 paying customers out of 214 SOI leads… that's really nothing spectacular. On the other hand, this example clearly demonstrates the power of revshare offers. If things go well, this one guy who keeps on buying credits, might actually pay for the whole test 🙂
Let's see how many more credit purchases will happen, twinaxe will post updates in the thread as this happens, link is below.
---
Stay tuned for the next edition of MRKTRS WKLY.
Want to offer some feedback or submit content? Email us at [email protected]