---
---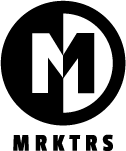 ---
TikTok's New Shopping and Retargeting Ads
TikTok wants a piece of the ecommerce action that has skyrocketed during the pandemic.
It's rolling out new ad formats that allow brands to show their products, retarget interested users and highlight sales and promos. TikTok has been testing several new formats including collection ads and dynamic product ads.

Collection ads let brands combine product catalogs and branded videos that lead consumers to product landing pages, while dynamic product ads automatically retarget people with products according to their online behaviours.
These features are planned for release in the first half of 2021.
>> Go read some more big money news on AdExhcanger here <<
---
The ONLY Affiliate Offer in a New Vertical
Tired of pushing the same old affiliate offers, with the same small margins?
A hot new offer has just come out, that fits these criteria:
Brand new vertical = practically zero competition

1st EVER affiliate offer in this vertical

Direct with advertiser = no affiliate network cut = more revenue for you

High payout + high conversion rate + high margins + lucrative revshare option
The best part? The live streaming vertical is SUPER-CHARGED during covid, experiencing massive growth that can only be rivaled by Bitcoin!
Introducing Tango.me, one of the biggest live-stream communities!
What is Tango.me?

Tango is a Live stream platform that allows content creators to share their talents and monetize their fans and followers. Their users:
Broadcast 24/7- get fans- receive gifts (real money!)

Watch live streams and chat with broadcasters, via voice rooms and video chat

Are an active global community of millions of talented Artists, Dancers, Singers, Influencers, Gamers, Bloggers, and more
Tango's Affiliate Offer:
2 options to choose from:
CPA option – $50 payout for every eligible purchase

Revshare option – 20% of every eligible purchase
Sign Up to Tango's Affiliate Offer Here!
Need MORE reasons to join Tango's affiliate program?
FIRST and ONLY affiliate program in the live-stream vertical
Run directly with Tango, no network, for highest payouts

Extremely attractive offer – minimum purchase is only $0.99 but payout is $50

Super-engaged users – average user value is $500-$700
---
Weekly Picks
CLUBHOUSE – Clubhouse's Android Version is Moving Closer, as Competitors Continue to Rise — Read more

AAPL – Apple's next event is April 20 — Read more

FORBES – How To Be Creative As An Entrepreneur — Read more

SHOWERTHOUGHTS – "Wood will probably be considered a luxury building material, like marble, when we colonise other star systems." / u/i_do_lewd_things
Source: Reddit
---
TikTok Users…Like the Ads? Huh?
Speaking of TikTok, it shared new ad strategy tips based on responses from 25,000 users.
Soo just how effective are TikTok ads and what are the key strengths of the format? TikTok assigned Kantar to conduct a new study as to how ads on TikTok are perceived in comparison to promos on other platform.
Here's are the key findings, summarised:

1. Ads on TikTok are 'inspiring'
72% of respondents found ads on TikTok 'inspiring' – the highest across all platforms.
2. Ads on TikTok are trend-setting
Compared to ads on other platforms people found TikTok ads to be 21% more trendsetting with almost 7 out of 10 people agreeing with this statement.
3. Enjoyment and optimism is key
8 out of 10 research participants agreed that TikTok is enjoyable, 7 of 10 also agreed when asked specifically about ads.

4. TikTok ads grab attention

67% agree that ads on TikTok get their focus – a 7% lead over other platforms.

5. TikTok users view ads more favorably
TikTok showed a 10% better ad receptivity on average compared to other platforms tested.
>> Keep your eyes on TikTok's ad platform <<
---
FEATURED STM THREAD: Want A Ready To Go Campaign Setup?
The most viewed thread this week on STM? Twinaxe (one of our mods) takes the crown again, with yet another of his "spoon feeding" threads. Every so often, twinaxe feels generous and drops a golden nugget on the forum.
This time, it's a finance survey offer that works now and virtually anyone can make money with it. He shares the name of the offer, the network to get it from, the creatives to use and even a direct download link to a landing page you can use.
Does it get any better than this? Not really, this is the definition of a campaign blueprint. Are you a newbie who isn't sure how to start with affiliate marketing? This is the thread you've been waiting for.
The last time that twinaxe has done something like this, the cap of the offer was maxxed pretty quickly. So don't wait and jump on while it's still possible to do so. Thread link below 🙂
---
Stay tuned for the next edition of MRKTRS WKLY.
Want to offer some feedback or submit content? Email us at [email protected]