---
---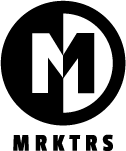 ---
🖊️ 4 Quick Tips to Optimize Facebook Ad Creatives
Ever wondered what changes to make to your creatives to improve performance?
Check below for 4 quick tips on optimizing FB ad creatives – or click this link and go watch the Youtube vid.
Here's a brief overview:
#1: Identify the Purpose of Your Facebook Ad Campaign

Figure out whether you want to build an audience, do lead gen or retarget. Or sell.

#2: Tips to Optimize Facebook Video Ads
Educational videos are the best type to use for audience building. Use a horizontal video with a square canvas, coloured background, large headlines and subtitles.
#3: Tips to Optimize Facebook Image Ads

Your image has to feel organic – simply dig through your phone's camera, even if it's a photo of yourself. Crop them with a square or 4:5 format.
#4: 5 Tools to Design Facebook Ad Creatives

Here are 5 tools you can use to create effective FB ads:
InShot – mobile app that lets you edit video quickly.
Clipomatic – mobile app that trims your videos to 60s and lets you work in larger captions.
Canva – a great tool available on both desktop and mobile to for creating images and animated GIFs.
VEED – kinda like InShot, a handy tool for adding captions.
Good old Facebook Slideshows – tried it yet?
>> See the tips here (or you can watch a video if you don't feel like reading) <<
---
[SPONSORED] Push Ads Trends and Predictions for 2021
The start of the new year brings questions about the future of affiliate marketing and different ad formats, especially after the rollercoaster of 2020.
The RichAds team has put together a downloadable ebook, with gold tips and best practices from the best experts, on how to run ad campaigns in 2021.
This e-book is now available for STM members!
What's inside the e-book?
⭐ Hot tips from 7 top-experts: IamAttila, Colin Dijs, Ian Fernando, Francisco Guerreiro, KJ Rocker, Nick Lenihan, and Servando Silva
⭐ Over 50 tips on campaign launching, optimization, and scaling
⭐ Predictions for year 2021
⭐ Never-before-shared ad creatives – revealed by the experts!
Download Best Practices and Hot Predictions
RichAds is a performance ad platform with HQ push and pop traffic, powered by RichPush founders:
4B+ impressions daily, 450 million push subscribers, 220 countries reach.
Personal expert support – insights, creatives, and whitelists provided.
Premium sources with the highest CR.
---
13 Facts & Best Practices for Google's Responsive Search Ads
What are responsive search ads?
They're Google's newest ad format – you write up to 15 different headlines and 4 different descriptions (collectively that's 43,680 different permutations) and you let Google's machine learning algorithms figure out the best combinations to use for each keyword.
How big are they?
They can show up to three 30-character headlines, a display URL with two 15-character path fields, and up to two 90-character description fields. (1 extra headline, 1 extra description + 10 extra characters, thank you very much)
How do they perform?
According to Google, Responsive Search Ads have a 5 – 15% higher CTR compared to standard search ads!
When are they rolling out?
They should be rolling out to all advertisers in the next few months.
>> Go read the full list of 13 facts and best practices here on Wordstream <<
---
Weekly Picks
ADOBE – Top best practices for standout customer experiences in 2021 😀 — Read more
GOOGLE DOODLE –
Google Doodle for New Year's Day goes a little cuckoo 🐦 — Read more
ADWEEK – What Roles Will Be Most—and Least—In-Demand at Agencies in 2021? ❓ — Read more

MANAGEMENT – A Tactical Guide to Managing Up: 30 Tips from the Smartest People We Know 🕴️ — Read more

SHOWERTHOUGHTS – "You know a song is good when you have to force yourself to not replay it again as to not make it repetitive and old any faster." / u/goldengold345
Source: Reddit
---
FEATURED STM THREAD: Top 3 Most Viewed Threads This Week
Yet another week has passed and in the meantime, we found ourselves in the new year! So before we move forward with the top viewed STM threads of the week, let us wish every single one of you a Happy New Year! May it be better than the weird year of 2020 🙂

Forum activity has been lower this week, mostly due to many of us taking a few days off, to celebrate the end of the year and spend time with their loved ones. But still, some threads continued to "collect views" anyways. Let's take a look at 3 most active ones.

3. Lets go, let's start learning!

A new follow along started by a fresh member "p3kki". He joined us just a few days ago, but thanks to Amy's 40-day tutorial and a campaign guide from twinaxe, he already managed to launch a few campaigns.

Link: https://stmforum.com/forum/showthread.php?49758

2. Outbrain or Bust!

One more Follow-Along thread in the top3 list this week 🙂 This one is focused on Native traffic, namely on the Taboola network. Forum member "iwanttofly" started this thread to get help while trying to generate profits with ecomm offers from jumbleberry. And he received plenty of great replies, even from Jumbleberry reps directly 🙂 Some of our most experienced "native" affiliates chimed in too. The OP made some conversions already, now it's time to improve the results.

Link: https://stmforum.com/forum/showthread.php?49700

1. Push Traffic 101 – Creatives

The most viewed thread of this week, is one of Twinaxe's "Push Traffic Tutorial" lessons. This particular one focuses on Push Creatives. And it's a monster of a thread! Very long and very detailed. How to choose the icon, how to choose an image, how to structure the Ad to reach high CTR… it's all there. Anyone starting with Push traffic, should definitely read this one asap.

Link: https://stmforum.com/forum/showthread.php?48016
---
Stay tuned for the next edition of MRKTRS WKLY.
Want to offer some feedback or submit content? Email us at [email protected]