---
---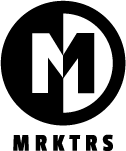 ---
😮 Alibaba Rakes in $75 Billion for Singles Day
Alibaba launched an anti-Valentine's day in 2009 called Singles Day (because single people are human too), also dubbed as "Double 11".
This year, the annual sales frenzy toppled 498.2 billion yuan, or roughly about $75 billion dollars. This includes the earlier three-day period to boost post-pandemic sales.
That's an increase of 28% over the previous year's haul.
"China's economy has seen a strong recovery and Chinese consumers' purchase behaviors have already returned to pre-pandemic levels, if not higher,"
"A survey from market research firm Oliver Wyman found that 86% of Chinese consumers are willing to spend the same as or more than what they did during last year's Singles Day."
Singles day regularly racks up more than Black Friday and Cyber Monday combined.
> Check out the full piece for more details on expected trends and Jack Ma's trouble with regulators <<
---
Looking to maximize your Chrome conversions?
Look no further – TwinRed has an extensive inventory of Chrome popunders and full-page interstitial traffic to allow you to maximize your results on this high-value browser.
Interstitials are available on specific sites for chrome, whilst others only serve popunders on chrome, or a combination.
Check out our most exclusive Chrome Inventory below, and keep in mind that to test full page interstitials you simply need an iframe compatible URL.
Spankbang .com
Luxuretv .com
Heavy-r .com
Efukt .com
Pornxs .com
Bdsmlr .com
Fantasti .cc
Shooshtime .com
Hdsex .org
Bravotube .net
Jizzbunker .com
Anyporn .com
Hotmovs .com
Hellporno .net
Crazyshit .com
Alphaporno .com
…. And more, exclusively at TwinRed. Join now to grab exclusive Chrome traffic!
---
Weekly Picks
SHOP! – WhatsApp Adds Shopping Button to Streamline eCommerce Within Chats  🧺 — Read more

PANDEMIC WHAT? – Search Ad Spending is Growing in 2020 Despite Pandemic 📈 — Read more
PPC TIPS – 14 Tips for Planning and Boosting Your PPC Campaign Performance 🙌 — Read more

SHOWERTHOUGHTS – "Black holes are at the top of the food chain." /u/StarlightTheorist2
Source: Reddit
---
Wanted: Head of Affiliates @ Converting Ads s.r.o.
Heads up! Converting Ads s.r.o. Are looking for a Head of Affiliates in Prague, Czechia.
Description
Coordinate, motivate and lead the Affiliate Manager Team
Overseeing Account Management of the Affiliate department
Analysis of Affiliate's performance and make sure they are getting the best level of service and competitive results
Overseeing onboarding of new Affiliates
Delivering KPIs set by the management
Maintain and grow existing relationships with our Affiliate partners

Travelling to conferences all over the world

Acting as Product owner of the affiliate platform
Working closely with the Legal and Compliance team to ensure we are running a profitable and compliant business
Report directly to the CEO and be part of Management team
Key Details
Title: Head Of Affiliates

Company: Converting Ads s.r.o.

Level: Mid-Senior Level

Employment Type: Full-time

Category: Business Development, Sales

Pay: Based On Experience, CPA/Revshare

Minimum Years of Experience: 3
>> Go see the requirements and benefits right here at AffJobs <<
---
FEATURED STM THREAD: Milestone: I Made $602.09 Yesterday
What's the best motivation in life, to keep us moving forward? I'm sure it's different from one person to the next, but for me, it's seeing others succeed at what I'm struggling with right now. Because if they can do it, so can I.
That's why we have created a "milestones & achievements" section on the forum, to give people the opportunity to share their success and motivate the rest of the forum's user base. Unfortunately, most people prefer to keep their success to themselves, instead of sharing it publicly, which is understandable to some extent.
But still, there are some who do share it and we are really grateful for that. "Fastaj" is one of these! Just this week, he decided to share his big milestone achievement with the community. Let's see what he had to say:
"I joined STM about 7 months ago with no affiliate experience and have been soaking in the wise expertise and the value of the members in this forum, who are undoubtly doing significantly more than me, this post isn't a brag but more of a way of thanking the excellent members of this forum.
In particular I'd like to thank @twinaxe @matuloo @jeremie @vortex @jaybot @stickupkid @offshore their guides, posts, advice, DMs and words of encouragement without which I would have quit a few weeks after starting."

Fastaj made it! And so can you! Check the thread to see how much he made, what was the ROI and get inspired…
---
Stay tuned for the next edition of MRKTRS WKLY.
Want to offer some feedback or submit content? Email us at [email protected]