---
---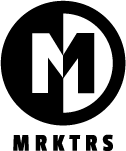 ---
😱 Salesforce Buys Slack for $27.7B
Salesforce, the CRM powerhouse, surpassed $20 billion in annual revenue.

And now they're acquiring Slack in a $27.7 billion megadeal.
Rumours of the pending deal caused Slack's stock price to spike last week.
Salesforce co-founder and CEO Marc Benioff said:
""This is a match made in heaven. Together, Salesforce and Slack will shape the future of enterprise software and transform the way everyone works in the all-digital, work-from-anywhere world,""
Slack was ripe for taking – having lost around 40% of its value since it went public, it was only a matter of time.
The only surprise here being the massive price tag.
>> Talk about big deals! Go read the full piece here and watch Salesforce pick up speed. Maybe buy some Slack stocks in the meantime too. <<
---
[SPONSORED] Second Chance – Supreme Media's "I Want it All" Giveaway
If you missed Black Friday and all the amazing and supreme giveaways, don't worry!
Supreme Media is giving you a SECOND CHANCE to claim your "Everything-You-Need Affiliate Survival Kit".
So what's in this kit? Some really killer promos, designed to help affiliates realize their full potential.
And by killer we mean KILLER. And these are all exclusive deals from Supreme Media only!
Check out this impressive arsenal of affiliate tools:
Free money: $500 for every 10 new members you refer, plus the standard referral commission.

Access to warmed up Facebook, Google and Bing ad accounts.

Free subscription to STM & IAmAffiliate forums.

Access to Supreme Media's "Hot Topic" blog, where top affiliates discuss main issues and strategies twice a month.

New member sign ups get to choose from – Hero 9 4K Camera – Boeplay sport earphones – PS4, XBOX, +1FTD on your 1st 5 FTDs (first-time deposit executed by the lead).

Guaranteed CR% & hybrid payouts.

Cloaking? – A Brand New Dedicated Crypto Cloaker >>> Cost-free!

Not everybody gets a second chance in life. Miss this opportunity, and this impressive package may never be offered again.
Be a smart affiliate – and do the right thing.
Give Me the Affiliate Survival Kit – I Want it ALL
(The team at Supreme Media is constantly putting their heads together to come up with more of what you really need in terms of promos and incentives to help you reach your goals. Stay up to date with the latest promotions and gifts by following them on Facebook and Instagram. You won't want to miss out!)
---
Weekly Picks
SHOPPING RECORDS! – A record-breaking Cyber Week 2020: Online shopping steals the show 😱 — Read more
GOOGLE BIZ MESSAGES – Google Adds Business Messaging Options in Maps and Search to Help Streamline Connection 💬 — Read more
WATCH OUT – Holiday Shopping Means Fraud Is on the Rise. Here's How to Stay Protected 🔐 — Read more
WIN-WIN BIZ – How Leaders Can Build A Business For Profit And Social Good 🌼 — Read more
SHOWERTHOUGHTS – "As a kid, magic tricks are amazing because we think there is magic. As an adult, magics tricks are amazing because we know there is no magic." / u/nudenewt
Source: Reddit
---
👉 TikTok Angle Ideas
TikTok's meteoric rise continues!
Despite massive blows from governments around the world and facing bans in the US as well, TikTok not only survives but thrives!
In late June India banned TikTok, along with 59 other Chinese-originated apps. This was TikTok's biggest market outside of China.
Then it faced the prospect of being banned in the US as well.
While discussions are still ongoing with the US government, TikTok has continued to thrive.
On to the main point — TikTok shared insights into their most successful creators, clips, trends and more.
– Top 10 viral videos
– The greatest platform stars
– The top 10 hottest trends
– Tons more insights for your angles!
Here's a list of the top 10 viral videos to get you started:
@bellapoarch – Bella does M to the B.
@420Doggface208 – Skateboarding his way to fame.
@itscaitlinhello – The coworker you love to hate because WFH is hard.
@nba – Jalaiah shows us how it's done at the NBA All-Star Game.
@willsmith – Will wipes it down.
@awa_de_horchata_uwu – An obscure cereal jingle that isn't bread becomes a bread sensation.
@lizemopetey – Is it meatier or meteor? Hmmm.
@iamtabithabrown – Do you see carrots? Bacon? It's carrot bacon.
@thejulianbass – Who's your favorite hero?
@hartyt_ – A goose throws it back.
These provide perspective on what works best on TikTok – simple, repeatable clips aligned to music.
>> For the hottest trends, seeing what resonates with the TikTok audience and tons more angle ideas go here <<
---
STM THREAD OF THE WEEK: Running Search Feed Arbitrage On Native
Selecting a thread to feature this week, was a rather easy task. There is one, that anyone thinking about running arbitrage, should definitely read right now. Started by "platinum" who happens to be one of the most knowledgeable people on STM, when it comes to native traffic.
As the title of the thread suggests, we're going to talk about "search feed" arbitrage and how to run it on native traffic. Platinum really stepped out of the shadows this time and delivered a solid tutorial to all STM members 🙂
What's in it, you might ask?

It lists the constraints, since it's not for everyone, pretty large budget's are needed, but the possible returns are pretty much HUGE.
He mentions the payouts and how long you need to wait for the conversions to show up. Since this method requires a bit different setup, platinum goes into campaign setup too. Heck, even screenshots from a tracker are provided.
If that's not enough, you can read several tips on how to optimize such a campaign, including the things you have to do manually, as well as the stuff you can automate. Have some other questions about this system? Chime in and ask away, platinum tends to answer promptly all the time 🙂
---
Stay tuned for the next edition of MRKTRS WKLY.
Want to offer some feedback or submit content? Email us at [email protected]