---
USA
---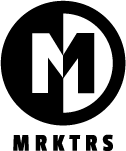 ---
🚀 8 Snapchat Ad Tips To Skyrocket Your Conversions
Snapchat, with its ever-expanding targeting features, is becoming even more alluring to affiliate marketers.

However, the platform works quite differently in comparison with its competitors – people on Snapchat typically interact in a quick, frenzied manner.

Therefore eliminating wasted time, space and messaging is crucial. 

Here are some tips to do just that.

1. Keep Your Video Short – Under 10 seconds is ideal, go even shorter than that if you can.

2. Understand the Audience – 76% of users are ages 25 or younger, 70% of users are female. Health, Beauty, Sweepstakes, and Fitness mix well with the audience.

3. Don't Underestimate Quality – Make sure your videos ads don't look amateur, keep the professional and you'll net higher conversion rates.

4. Select the Right Campaign Objective – Stick to "Drive Traffic to Website", "Website Conversions"
5. Now is the time for Direct Linking – A major benefit of Snapchat is the fact that you can direct link – campaign approvals go through, unlike Facebook.

6. Experiment with a Native Approach – Make your ads blend in, use less-obstructive ads. "Using imagery or video content someone could have taken from their phone. ie. a selfie of someone's face when promoting skin products. Overlaying simple text that users apply." This will net higher conversion rates and increased engagement.

7. Be Aware of the Pre-Load Feature – The pre-loading feature (while useful) can result in inaccurate stat tracking, be careful. 

8. Make Your Point Immediately – State your call to actions immediately, don't wait until the end of the video.
>> Grab the full piece here <<
---
[SPONSORED] Native Ads Now Even Easier with Pushground (20% Signup Bonus)
Native Ads will account for 74% of US display ad revenue by 2021, according to an estimate by the business insider. That's no surprise when you see that users (especially Gen X, Gen Z, and millennials pay 53% more attention to native ads compared to regular banner ads.

That is why Pushground has decided to launch this proven format. You can continue to scale your performance on the same trusted network with Push Ads, In-page Push, and now, Native ads. Learn more about Pushground's Native ads.

To help you further here are a few secrets to success to running native and push ads.
Automatize! Using features like Pushground's automatic rules, you can easily set up auto-optimization for all your campaigns saving you valuable time and allowing you to successfully manage more campaigns at once.
Copywrite: Use emotion to bring your ads to the next level. Test angles that are about the deeper reason behind your offer or product. Taking example a financial offer, don't just write about the money you can save but instead about what you can do with that extra money.
Use predefined whitelists: Always test new campaigns on predefined whitelists before scaling. Pushground makes this easy by providing predefined "to start" whitelist and a "to scale" whitelist of their best performing placements by vertical.
High Bid Low Budget: Because of the competitiveness of the native market, you may not get the most valuable impressions if you start with too low of a bid. Always test new campaigns with above-average CPMs.

With the global COVID-19 situation starting to normalize and quarantines starting to end, take advantage of the current traffic prices to be ahead of the curve as businesses start to bounce back.

Don't forget Pushground offers a 20% bonus to all new signups coming from STM.

Register here and talk to an account manager today.

Don't miss Jaybot's latest push ads case study with Pushground here.
---
📚 100 Books Every Marketer Should Read
Digital Marketers rolls out an absolutely massive list of books every marketer should read. 

Organised by category:

Classic Marketing Books
Business Strategy Books
Marketing Strategy Books
Marketing Mindset Books
Productivity Books
Behavioral Psychology Books
Business Growth Book
Copywriting Books
Persuasion Books
Value Proposition Books
Content Marketing Books
Social Media Books
Website Design & Optimization Books
Cool & Interesting Marketing Books

You'll see marketing classics such as "How To Win Friends And Influence People", "The Adweek Copywriting Handbook" and "Breakthrough Advertising", but also tons of surprised and books you most likely haven't yet added to your arsenal.
>> Go Fill Up That Kindle or Bookshelf Right Now <<
---
Weekly Picks
DINNER? – What the Future of Restaurants Might Look Like:
What you need to know 🍴 — Read more
TIPS – A Life Coach Shares Tips on How to Avoid Procrastination When Working From Home — 😈 Read more

STARTUP – Should You Start More Than One Startup At The Same Time? #️⃣ — Read more

B2B – 8 B2B Link-Building Strategies That Never Go Out of Style 👁️ — Read more
SHOWERTHOUGHTS – "For some people who made the "See you next year!" joke at the end of 2019, it'll actually be like a year before they see you again." / u/hrocson
Source: Reddit
---
FEATURED STM THREAD: Google "Privacy Sandbox" Project = The Death Of AM?
We didn't hear about "affiliate marketing dying" for a while, so here we go again… for the 145345th time during the past decade 🙂 This time, the Google privacy initiatives are supposed to kill it. Will it happen or is it just another obstacle that we (affiliates) need to find a workaround for?
Something is happening though… the pressure from privacy advocates is real. All the Facebook scandals, all kinds of user tracking, fingerprinting, insane retargeting activities that literally chase the potential buyers around the internet etc… it got a bit out of hand, let's admit it.
As a result, 2023 is the year when 3rd party cookies should become extinct, at least when it comes to Google Chrome, as they will stop supporting them. Which is quite a bit problem, since most affiliate tracking solutions rely on them. And we all know that Chrome is the most used browser.

But it doesn't stop there. The "Google Privacy Sandbox" project comes with a mission:
"The Privacy Sandbox project's mission is to "Create a thriving web ecosystem that is respectful of users and private by default."

So how do we track sales/leads once the cookies are gone and users will have the option to stay "private" by default, which will likely mean the possibility to block all kinds of tracking attempts by default?
Let's tune into the discussion we have running over at the STM Forum! Will there be a workaround? Or is AM about to end? Maybe it's a coordinated attack on the affiliate business? What do you think? 🙂
---
Stay tuned for the next edition of MRKTRS WKLY.
Want to offer some feedback or submit content? Email us at [email protected]