---
---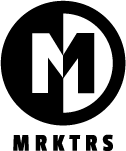 ---
🚀 The Marketer's Guide to Generation TikTok
TikTok marketing requires understanding what the platform does and what its users expect.That's why student Beans created the new guide, "An Inside Look at Generation TikTok."
From getting the right tone to understanding your audience, this guide breaks down what you need to know about how to make great content that gets views (and conversions) on TikTok.
We've saved you the email headaches – here's a direct link to the PDF – you're welcome.
There are plenty of stats and advice for you to help craft a scroll-stopping strategy. It includes:
– Exclusive Student Beans research found that 55% of TikTok users have actually made a purchase after seeing a brand or product on the platform.
– Early adopters like e.l.f. cosmetics and Gymshark have leveraged hashtags and creators to make content that goes viral.
– Make 'em laugh: How do you tap into Generation TikTok's playful approach without abandoning your brand values?
The platform will have an even more influential year. Make sure you're prepared by downloading the guide today.
>> Engage Gen Z in a whole new way. Get the guide now. <<
---
[SPONSORED] Money Strategy For Sweepstakes CC Submit
Sweeps offers are EVERYWHERE, and you have a limited budget. So how do you know which ones to test?
Here's a quick and easy strategy you can follow TODAY to tap into the gold…
1)Focus on CC Submit Offers.
Why CC submits? Two reasons:
Higher payouts = potential for higher profit margins

CC submits aren't strict on quality, which means you can run as aggressively as your traffic sources allow!
2)Run with the Right Network.

All networks carry sweeps offers. But only one network is 100% laser-focused on CC Submit offers.
Seriously – CC Subs is ALL they've been doing – since 2017.
They have great relationships with the best advertisers, have exclusive offers, and pay fast.
The network is LetsCPA.com.
Other reasons for choosing LetsCPA:
High-converting offers in 40+ geos

Best fit for SMS, FB, pop, push and email traffic

Fast payments – even DAILY for trusted pubs!

* Special promo if you sign up through this newsletter. Within the first 2 months after you sign up, LetsCPA will add a generous bonus of $1k for every $10k revenue generated on any offers. Promo valid for 30 days.
BONUS: Secret Trick Few Affiliates Know

Did you know: Many CC Submit offers allow form prefills?
This means you can collect user info on YOUR OWN prelander, then pass this data via link parameters to the offer page when you redirect the user…
And voilà – the form fields would be filled in – you're getting the same conversion rate – while building a FREE list at the same time – to monetize however you want, forever!
>> Sign Up to LetsCPA Right Now <<
---
Weekly Picks
CLUBHOUSE – Clubhouse announces accelerator program for creators on its platform 🎤 — Read more
TABS – Microsoft Edge's vertical tabs are the best reason yet to ditch Chrome 🚦 — Read more
MRKTNG TRENDS – 2021 digital marketing trends you need to know from 13 marketing experts — Read more

SHOWERTHOUGHTS – "Painkillers are the "Mute Notifications" option for the body" / u/EndTimeEchoes
Source: Reddit
---
FEATURED STM THREAD: LOW Payout Offer + HIGH CVR + HIGH Volume = EASY Profit
This week, we have something special for all the STM forum members. One of our moderators (twinaxe) just posted an awesome thread, that might be a case study or a campaign guide… hard to decide 🙂 As he puts it himself:
Per my definition, a campaign guide is when I post a guide about an active and ready-to-run offer. A case study is for me when the campaign is over and not running anymore.
In other words: Campaign guide = still working, case study = probably not working anymore = not running anymore
And that´s the thing, here we have both situations together. The offer is alive and kicking and is converting very good, nonetheless, I don´t run it anymore. The reason I don´t run it anymore is not that the offer is bad.
It's rather the opposite, the offer is so good that I maxed out the total cap for the offer very fast and now I have to wait for the quality check. Then I thought "Why not share it with the homies"
Case study or guide… doesn't matter much, the point is, you DON'T want to miss this one. 🙂
Twinaxe reveals a great offer that converts extremely well and can be promoted on higher volumes. He also mentions what type of a lander is needed and how to choose the right creatives.

This thread is like a newbie's dream, really. If you can't make some $$$ by following it, you might consider switching to another business model 🙂
---
Stay tuned for the next edition of MRKTRS WKLY.
Want to offer some feedback or submit content? Email us at [email protected]