---
---
🚶 TikTok Moves to Next Stage Ecom Testing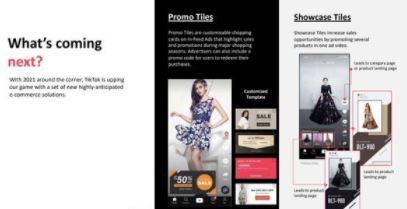 TikTok's more advanced than Vine and it borrowed a few things from its Chinese version, Douyin, which generated more than $77 million in ecommerce sales in 2020.
ByteDance, TikTok's parent company, aims to process more than $185 billion of ecommerce annually by 2022.
TikTok's continued development of its on-platform selling tools: live-stream shopping events and an integration with Shopify to display product ads in-stream lead to the next stage if ecommerce testing.
TikTok revealed a whole new range of ecommerce options. Some include 'Promo Tiles' enabling businesses to add customizable sales and promo alerts overlaid on videos. And 'Showcase Tiles' will enable creators to directly promote products in their uploads.
>> Read the full piece here and keep an eye out for TikTok's Ecom <<
---
[SPONSORED] We Make Your Dreams Come True!

We've got loads of LeadGen Offers with your name on them. That's right, you could earn MONEY!
One click. That's all it takes to change your life forever.
Go on an incredible journey with Converting Team, and
they will be with you every step of the way.
Converting Team is a network that knows how it's done. A team better than the A-Team. If you want to taste the success of affiliate marketing you should definitely be working with this incredible network.
Watch REAL reactions of affiliates while checking their dashboards, after only working with Converting Team for one week! If you want it all and more, then this is the place to be. And now is the time.
>>> This is the link you need to click now. <<<
Strong in LeadGen. Amazing in Casino. Legendary in Crypto. They know how it's done and they are willing to share.
---
Facebook Will Prompt Users to Read Articles Before Sharing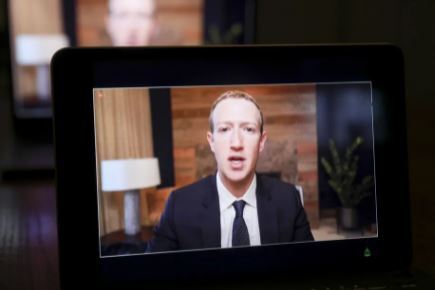 Facebook's testing a new feature promoting users to open and read articles before sharing them.
They'll start testing the feature on around 6 percent of its global users on Android.
Twitter rolled out a similar feature to all its users more broadly in September.
If you open an article without clicking on it you'll get the following message:
"You're about to share this article without opening it. Sharing articles without reading them may mean missing key facts."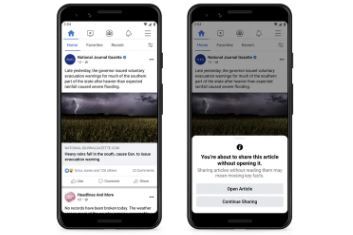 ---
Weekly Picks
VIDEO – How to elevate remote video production, step-by-step 📼 — Read more
YOU – How to keep your personality and still be professional on social media 😀 — Read more

3D GAME ADS – Oracle announces 3D game ad performance metrics 🕹️ — Read more
1-CLICK CHECKOUTS – One-Click Checkout Platforms: Which Option is Right For You? 💶 — Read more
SHOWERTHOUGHTS – "The more pixelated something looks, the less pixels it has." / u/MagicPotato937
Source: Reddit
---
FEATURED STM THREAD: Special Gift For STM Members – Custom Offers
The STM team has always worked hard to provide the best service to our members, our dedicated team of moderators makes sure you get the most value in return for the monthly fee. And today, we have something special for you.
One of our best moderators (twinaxe) brokered a special deal for you guys. Custom offers from a well known affiliate network that are exclusive to STM members. That's right, no one else has access to these!
What does this mean? Well it's quite simple… less people promoting these offers, more money for those who do. Consider this a special thank you for being with us 🙂
The offers are suitable even for the very new people who're just starting in affiliate marketing. All the details are in the thread linked below:
---
Stay tuned for the next edition of MRKTRS WKLY.
Want to offer some feedback or submit content? Email us at [email protected]