---
---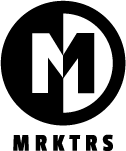 ---
🛍️ Buy Products Right On Youtube
This new Youtube feature lets users buy products right on the platform.
Viewers will be able to shop and browse products featured in select videos, directly.
This is currently being tested and not live yet.
When's this feature going global?

We don't know yet – it's currently being tested with a small number of users in the US on web, Android and iOS.
How will it work?

Creators will be able to add certain products to their videos that will be available via a shopping bag icon in the bottom left corner of a video.
When clicked, the shopping bag icon is going to open a list of featured products, extra info, related videos, options to explore each product's page and purchase a product.
Here's Google's support page showing this experimental feature.
>> Time keep a keen eye out on Youtube – go here to read the full piece <<
---
[SPONSORED] RollerAds Exclusive Offers for STM Forum Members
Roller Ads is a Push Notification Advertising Network with the base of direct publishers, 100% real traffic and global reach!
RollerAds exclusively monetizes all publishers utilizing SendPulse push notification services.
Monetising current 10,000+ direct high quality publishers.
New direct publishers who start cooperating with SendPulse, which is 100+ new registrations daily!
SPECIAL OFFER FOR STM FORUM MEMBERS
21% bonus for the first deposit

Create an account, mention promocode to your account manager and launch campaigns!


MINIMUM CPC RATES START FROM $0.001!
BENEFITS OF WORKING WITH ROLLERADS
Exclusive traffic
We exclusively provide push ads generated via SendPulse platform
High traffic quality
Our traffic goes through advanced anti-fraud system before reaching your ads
Global reach
We manage traffic coming from 250+ countries all over the planet
Low cost
Our min. bid is $0.001 for all geos
Dedication
All our partners have personal account managers who assist in boosting profits and lowering costs
Coming Soon: Advertise with ONCLICK – an ideal format for grabbing and capturing the user's attention.
Create an account

,
ask your account manager for the access to beta test and be one of the first advertisers to benefit from the premium onclick traffic!
READY TO GROW YOUR REVENUE WITH PUSH NOTIFICATION ADS?
Sign up
to acquire new quality leads tailored to your business without wasting your marketing budget!
---
TikTok Beats Facebook in Time Spent per User
Time spent on TikTok is up 325% year-over-year – now beating Facebook in hours spent per month.
TikTok ranks in the top 5 by time spent and and outpaces nearly every other app analyzed in AppAnnie's report.
TikTok is #1 in the list of top breakout apps in 2020. (Breakout apps means growth in monthly app users)
And it's on track to hit 1.2 billion active users (MAU) in 2021.
---
Weekly Picks
LINKEDIN – How to find email addresses from LinkedIn for lead generation 📧 — Read more

AD FUTURE – What Next? Adweek's 2021 Outlook for Media, Marketing and Tech 🦾 — Read more

WEB STORIES? – Google May Expand Roll Out of Web Stories if More Sites Use Them 🔥 — Read more

EMAIL SIGS – 14 Brilliant Email Signature Examples and Trends for 2021 🖋️ — Read more

SHOWERTHOUGHTS – "Most people's handwriting show that doing something mindlessly a million times over does not yield improvement unless you actively try to improve." / u/by Henkka021
Source: Reddit
---
FEATURED STM THREAD: Love To Read Books? Check This!
This week's update is for those of you who love to read books. So how many do you read a month, or a year? 5.. Maybe 10… ? That's peanuts, compared to how many our very own moderator and copywriting wizard "shishev" has crunched the past year.

This crazy guy has finished 52 pieces in 2020! Yes, that's one book a week. Now we know where he got his copywriting skills from 🙂 And luckily for you, our dear STM members, he decided to compile a TOP10 list just for you. So you don't have to read the not-so-good ones yoursel.

Thread here: https://stmforum.com/forum/showthread.php?49866-I-Read-52-Books-in-2020-%96-Here-Are-My-Top-10

And if you thought he's the only reading obsessed individual on the forum, you were wrong 🙂 Just a few hours later, another STM mod "jeremie" posted his list of books to read during quarantine in 2021… 4 per month again.

Thread here: https://stmforum.com/forum/showthread.php?49871-What-to-read-in-2021-to-enjoy-quarantine

And there is one more thread we'd like to point your attention to. Erik, another member of the mod team, just published an interview that he did for a push traffic network.

Check it out here: https://stmforum.com/forum/showthread.php?49865-Vimmy-Interview-with-Erik-Gyepes-Push-Testing-2021

And that's it, see you next week.
---
Stay tuned for the next edition of MRKTRS WKLY.
Want to offer some feedback or submit content? Email us at [email protected]