---
USA
---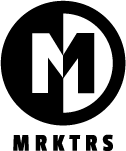 ---
🛒 Shop Directly on Facebook & Instagram…With 'Shops'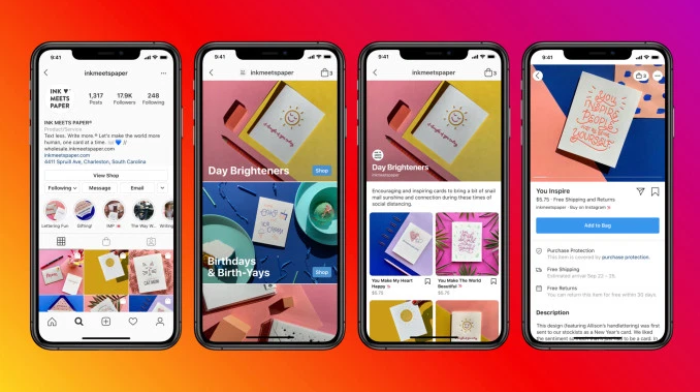 Facebook now enables businesses to create a full-blown Facebook Shop.
You'll be able to buy (and sell) products directly from a Facebook Page or Instagram profile.
Small businesses suffering amidst the pandemic has forced Facebook in helping businesses survive "in any way it can".
In a Facebook Live session today, Mark Zuckerberg described this as a way to help businesses "undo all the economic damage".
"We're going to continue living more of our lives online and doing more business online." – Zuckerberg states.

1 million businesses have already signed up to test Facebook Shop – they'll be able to do so for free by uploading a catalogue, choosing the products they want to feature and customizing the shop with a cover image and accent colours.
Visitors can then browse, save and order products.
Dan Levy, Facebook's vice president of ads said that Facebook will charge "small fees" on each purchase, with the real monetization being ad revenue as Facebook shops will be a feature in ads and stories.

Facebook is partnering with Shopify, BigCommerce, Woo, Channel Advisor, CedCommerce, Caef24, Tienda Nube and Feedonomics.
>> MRKTRs wonders, will Facebook Shops have higher conversion rates than your typical stores and landers? Let us know if you've tried! Read the full piece here <<
---
[SPONSORED] 

The Simplest Way to Launch Campaigns For Beginners in Leadbit Dating
Dating is one of the most popular verticals now. Many newbies hope to pass moderation easily, but moderators often reject campaigns. How to avoid this?
Take the mainstream offers in Leadbit.com. #Importantfact: there are adult blocks on non-targeted GEO offers for most mainstream offers. Ask the manager which offer is suitable for all GEOs to be 100% confident in the passage of moderation.
First of all, we recommend DATEHIKER – an offer with payment $3.6 for an unconfirmed registration.
What is the advantage? You will be able to easily pass the big boss – the moderator and get leads from any GEO.
Leadbit has offers on every taste:
Want to promote SMARTLINK? We have it for you: WW and CIS!
Or maybe games? Try this one! WORLD OF WARSHIPS | WEB GAMING SOI | WW
Leadbit Dating is an international CPA-network working with dating offers on the best terms from Leadbit. Leadbit is an international multi-vertical affiliate network. The affiliate program suggests exclusives and WW offers in Gambling/Crypto, Dating / Adult, Finance, Nutra, Sweepstakes verticals. Affiliates have access to a wide range of tools: promo translations, TDS, domain parking, and much more.
You get:
🔹More than 150+ Dating and Adult vertical offers!

🔹Exclusive offers with high ROI

🔹Increased bids for large volumes

Choose the best for yourself – work with Leadbit Dating!
Contact Leadbit Here:
Telegram t.me/AnastaciaWhyBe
Skype account18.leadbit
E-mail 
[email protected]
Thank you!
---
Weekly Picks
DATA – Raw Data & Google Analytics: A Game Changer 🔢 — Read more

DECISIONS… – 14 Ways to Make Important Decisions Without Exhausting Yourself — Read more
GIFS – Facebook Acquires Giphy, Which Will Become Part of Instagram — Read more
UBER – Sunday Strategist: Uber Is Panic Shopping Like the Rest of Us — Read more
SHOWERTHOUGHTS – "When Baby Yoda learns to speak he probably will talk normally, since he learned how to speak from The Mandalorian." /u/RSpil
Source: Reddit
---
Scale Your Facebook & Instagram Ads by Repixelling (retargeting someone else's website)
Repixelling has been around for quite some time but has seen great improvements lately – especially with the newly released "Share Pixel" button directly within Facebook's interface.
In a nutshell, repixelling is retargeting someone else's website.
The easiest way to find relevant pixels is via a marketplace, like Repixel.
Repixelling is especially good if you're offering something time-specific or niche (such as payroll software, or holiday-themed promos).
Example creative idea: nail down your target audience, say if you're repixelling a golf blog with a joint pain product:
Also, you can turn your repixelled audience into a lookalike audience!
Plus tons more tips in the main piece.
>> Be sure to read the full piece for the full range of crafty repixelling ideas <<
---
FEATURED STM THREAD: Amy's All New Outbrain Newbie Tutorial Is Live!
Amy (vortex) has been on fire lately, firing up one great tutorial after another… and she just posted another one that you don't want to miss!
Ever wanted to try NATIVE traffic? Well so did Amy, that's why she decided to run an experiment with Outbrain, which happens to be the biggest native traffic network out there.
FACT: Did you know that the reach of Outbrain is actually bigger than the one of Facebook? Sounds unbelievable, but it's the truth 🙂 There is more traffic in the native networks than on the big F.
In case you've ever followed any of Amy's tutorials, you should know what to expect from this one. Extensive details, lots of screenshots to make it easier to understand, step by step instructions on the setup process… it's all in there!
Amy also shares the list of tools that were used during the test, such as LanderLab, Adplexity, Voluum and theOptimizer. Setup details for each of the tools are provided too.
The tutorial is spread across 4 lessons, each in a separate thread so it's easier to address possible questions from the members.
What are you waiting for? Check the tutorial now 🙂
---
Stay tuned for the next edition of MRKTRS WKLY.
Want to offer some feedback or submit content? Email us at [email protected]