---
---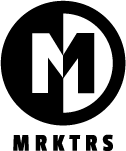 ---
🤏 Micro-Moments. Consumers Check Their Phones 60 Times a Day. Monetize 'Em.
First, what are micro-moments?
They're brief habitual activities.
Simple. Like browsing the latest news headlines before bed, using an app to find an Italian restaurant or browsing this month's best streaming videos. Or checking MRKTRs every week.
Who came up with the term "micro-moments"?
Why Google of course. They used it to describe the many times a day that people automatically grab their phones or tablets to watch a video, take an action or look something up.
The average smartphone user checks his or her phone 63 times a day. (seriously, it's even higher with Gen Z audiences).
And with Ecommerce sales are expected to surpass $740 billion by 2023 in the U.S. – AND 81% of shoppers researching products online before hitting buy – you should think about maximizing these micro-moments by listening to customers.
How can you monetize micro-moments?
Use social listening to ask simple questions in an Instagram story or on twitter. Or a current event – anything to grab your customer's attention in the moment.
For example, simply ask your younger consumers: 'Would your Gen Z customer be interested in participating in a conversation with your brand about an ugly sweater?', and if the answer is 'yes' then you know you can start a dialogue that might convert to a sale. To quote UniDays.
>> See the full piece here and borrow ideas <<
---
[SPONSORED] Tired of Testing Offers? Check Out Adsterra CPA!
Adsterra ad network (est. 2013; 18K direct publishers) has launched its CPA network for pro affiliates.
If you're tired of weeding out poor offers to look for the diamonds, Adsterra CPA is your first choice.
Let's list some benefits:
Offers have already been battle-tested and proven to convert

You get ONLY direct offers from reputable advertisers

Access private offers with bumped payouts

Your personal account manager & their A-class support are at your service
What you get after registration:
Multiple payment methods

Regular payments and minimum hold

Organized and detailed stats

Postbacks, backlinks, and more no-traffic-loss tools.
Just pick any offer and see your profits soar!
Thirsty for details? Join our Telegram: https://t.me/joinchat/Uy3oYLHkdTqv-bwp
---
Google Kills the Cookie But The Ad Industry Has a Solution
Last year Google stunned the ad sector by announcing the end of third-party cookies. Yes, those exact cookies we rely on to track and measure performance.
But a group of ad executives and lawyers showed an anonymous identified that lets people control what ads they see.
The technology's called SWAN and it's supported by companies including PubMatic Inc., OpenX and Zeta Global Corp..
How will this work?
Google's new plan, known as FLoC, replaces third-party cookies with a system that puts users into groups, or cohorts, based on common interests, allowing users to opt out.
But SWAN works differently. When people visit a site in the SWAN network they'll be asked to give consent for all publishers that use SWAN to show them ads. User preferences are stored in the SWAN network registry and shared with other SWAN participants so an individual's access continues uninterrupted.
>> Read all about it right here <<
---
Weekly Picks
IG VS TIKTOK – Instagram vs TikTok: Who's ruling the in-app e-commerce experience? 👉 — Read more
BIG G – Google Says There's No Limit on Title Tag Length 🤔 — Read more
MORE BIG G – Google is making some big upgrades to directions in Google Maps 🗺️— Read more
SHOWERTHOUGHTS – "Superheroes are lucky that every threat to humanity speaks fluent English" /u/VoidInsanity
Source: Reddit
---
FEATURED STM THREAD: Want To Dive Into Native? Read This!
We're back with another weekly "Most Popular Thread On STM" entry. So who managed to win the race this week? All eyes were on native traffic, so to speak. One of our most recent members "sportex" started a thread titled: "Looking for some good offers to run in Outbrain…". And it quickly took off and started to pile up the "views".
Several native veterans jumped in and started to provide expert level advice. The answers are not just about the verticals to promote, quite the contrary actually.
Wondering how accurate the interest targeting is in native networks? You'll find an answer in the thread. Should you rely on auto-optimization tools? Answer is in the thread again. Wondering about budget requirements? It's covered in the thread too.
Have some doubts about the optimization process and how aggressive you should go at it? You will find some great pointers in the replies posted. Should you pay too much attention to the CTR data or rely just on CVR? Answered in the thread again.
Honestly, if you consider diving into native, you don't want to miss this thread. Check it out, link is below.
---
Stay tuned for the next edition of MRKTRS WKLY.
Want to offer some feedback or submit content? Email us at [email protected]