---
---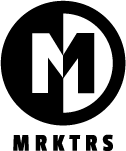 ---
🤑 How Much Can 1.9 Million Followers on Instagram Make You?
As per Hopper HQ, Kylie Jenner currently charges $1.2 million per sponsored post on Instagram. Closely followed by Ariana Grande and Christiano Ronaldo at about $1 million per post each.
What's equally interesting on Intstagram are curation accounts (profiles built featuring other people's work). Here are a few examples:
@pinlord, a hub for enamel pin enthusiasts.
@beautifuldestinations, a travel photography page.
@houseofhighlights, a sports highlights curator.
Matt Lane runs one such account over at @goldenretrievers with 1.9 million followers. The account posts nothing but Golden Retreieves, as the name suggests.
However, last year Matt decided to stop all monetization.
Why?
A couple of reasons, but first let's get to the point and see how much he made in total from 3 income streams:
1. Sponsorships: $25,000 through 3 different influencer agencies.
2. E-commerce projects: $10,000 through apparel sales for an attempt at his own brand called This Golden Life
3. #1 best-selling iMessage sticker pack: $1,000 lifetime earnings. Managed to beat the industry giant Pusheen for a day by topping the charts.
That's a total of about $36,000 in under four years of running @goldenretrievers.
Matt says the most promising route for monetization is selling your own products.
Two great examples of this are @beautifuldestinations (built a seven-figure marketing agency through their account) and @dogsofinstagram (leveraged their audience to launch Lucy & Co., a successful dog apparel line)
Technically, Matt says he could make about $8,500/month if he starts doing aggressive shout-outs and paid features.
But what's the problem?
The account won't last long before its followers deem it as spammy due to constant promotions. Curation accounts are "fool's gold": easy to build, but worth very little. Unless you use them to launch something 100% unique.

And that's why Matt pivoted to driving followers through goldenretrievers to his new art project, Sunny the Golden, where eventually he plans to sell Sunny apparel.
---
Get $250 Worth Of Exclusive Adult Traffic For FREE
The TwinRed ad-network is excited to announce that due to increased demand we are extending our STM *free credit* promotion!
Make sure you sign up and take advantage of the offer to test exclusive popunder / interstitial / pre-roll / banner / video sliders from high-quality tube sites:
TwinRed's exclusive, brand new sources of this week:
Bravotube .net | Category Rank: 125 | 510k daily impressions
Pornohirsch .net| Category Rank: 211| 1.1 M daily impressions
Anyporn .com | Category Rank: 160 | 450k daily impressions
Hellporno .net | Category Rank: 239 | 170k daily impressions
Bdsmlr .com| Category Rank: 411 | 320k daily impressions
Theyarehuge .com | Category Rank: 357|210k daily impressions
Xbabe .com | Category Rank: 426 | 480k daily impressions
Alphaporno .com | Category Rank: 843| 130k daily impressions
Find more exclusive sources on TwinRed:
Spankbang .com | Category Rank: 11 | 400k daily impressions
Beeg .com | Category Rank: 33 | 1.5M daily impressions
Hdsex .org | Category Rank: 93 | 2.2M daily impressions
Xozilla .com | Category Rank: 90 | 1.8M daily impressions
Jizzbunker .com | Category Rank: 219 | 1.1M daily impressions
Megatube .xxx | Category Rank: 412 | 250k daily impressions
Top geos across the network are US, DE, UK, FR, AT, CA and IT. These sites convert well for cams, dating, nutra, adult gaming, betting/gambling and VOD offers.
To test these exclusive sites, and many more, ensure to sign up to our network using this link and get up to $250 free credit* with your first deposit!

*Special promotion for STM users who sign up through this STM newsletter. First deposits to newly created accounts, not related to other active accounts, receive free credits of $50 from a deposit of min. $100 and from first deposits of $500 we will add $250 to your account. Free credits are non-refundable or transferable to other TwinRed accounts and will be applied to your TwinRed account after the first deposit has been received. Offer valid for 30 days.
---
Weekly Picks
IG COVERS! – How to Create Beautiful Instagram Highlight Covers (40 Free Icons) 💌 — Read more
GA – 24 Underrated Google Analytics Features You Should Use More Often 👁️ — Read more
:O – How a Small LA Coffee Shop's Cup Sleeves Became the Go-To Marketing Vehicle for Billion-Dollar Brands 🤩 — Read more
PRIME DAY! – $190 for AirPods Pro is a fantastic post-Prime Day deal 😮 — Read more
SHOWERTHOUGHTS – "Mickey Mouse must have a super inflated ego to have an entire clubhouse built in the shape of his head." / u/jsw9000
Source: Reddit
---
LinkedIn Ads Strategies, Myths & Advertising Opportunities [PODCAST]
This cool podcast discusses LinkedIn ads in detail, go check it out.
Debunking LinkedIn Myths
Is LinkedIn too expensive for some advertisers?
Can you drive quality leads with LinkedIn lead generation forms?
Can you run effective retargeting on LinkedIn Ads?
Can B2C companies find success on the LinkedIn Ads platform?
Proven LinkedIn Ads Strategies
What are the best ad types to drive quality leads?
What bid strategies should you use to lower CPCs?
How to find your ideal audience with LinkedIn's unmatched professional targeting.
LinkedIn vs. Google Ads
Can LinkedIn be as valuable as Google Ads?
How to shed your Google Ads mindset to find success on LinkedIn Ads.
Industries and businesses that thrive on the LinkedIn Ads platform.
What Lies Ahead for LinkedIn Ads
What new LinkedIn Ads features hold the most potential for advertisers?
New features our experts want to see added to the platform.
Advice for advertisers using the platform for the first time.
---
FEATURED STM THREAD: Push Traffic From South Africa + Crypto Offer = Profit 🙂
Quite a few affiliate networks and traffic sources are posting case studies on the forum. To be honest, a large part of these are just an advertising attempt, hidden inside a wall of text with questionable quality. But it's not always the case.

For example, the one that got posted this week, is quite interesting. Push traffic, ZA as the GEO and a crypto offer that pays on deposit. The final result, $1235 in profit with a very nice ROI of 40% over the course of 3 weeks.
The important details have been shared too… targeting settings, optimization tips, some samples of the creatives and even a screenshot of the landing page used. And the best part, it was quite a recent campaign that was still running last month.
Ever thought about running crypto offers in African countries? Check the study out, it might give you a few ideas 🙂
---
Stay tuned for the next edition of MRKTRS WKLY.
Want to offer some feedback or submit content? Email us at [email protected]