---
---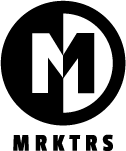 ---
🤔 How to Sell on Instagram Without an Ecom Shop
Or, how 9 entrepreneurs sell on Instagram…without an ecom shop. (Thanks, Neil)
Instagram should be one big red dot on your radar.
Why?
Because 32%++ of adults use Instagram and because 80% of all users follow at least one brand.
Or because Neil Patel generated $332,640 in three months.
Also, because it's not that hard too. Afterall, you don't need to spend the time building out a store when you can be building out an Instagram page instead.
Here are the first 3 of 9 ways you can start selling on IG:
1. Notify People that Your Instagram is Shoppable, like Artifacia
You need to let your followers know your feed's shoppable and it can be as simple as posting an image.
2. Sell on Instagram by Allowing Users to Pay via WhatsApp and BK Store

Traditional posts require you to link back to an ecommerce store or some other form of a shop URL.
Well, now you can just get people to pay on WhatsApp – that's what BK store does.
3. Upload a Gallery of Product Images, like Nordstrom

If you don't want your product images lost in the crowd you can use a tool like Like2Buy.
What does it do?
Simple. It's just a link in bio solution where "your fans can browse your shoppable Instagram feed, read your stories, make a purchase or take any action you wish."
Or in other words – it's an Instagram storefront. A replacement for your Shopify store, in a sense.
See how Nordstrom does it, just add a link in your bio.
>> Wanna see how to sell on IG using the Comments or a tool like Instamojo? Go read the full piece for 6 more ways to sell on IG <<
---
[SPONSORED] One Trick to Finding Profitable Campaigns
Start creating campaigns that draw attention. Use what is already working for other affiliates to create your own campaigns that will yield results!
AdPlexity is the legendary intelligence tool for tracking the ad campaigns of your competitors in the worldwide market. Thanks to the biggest database, you can see what your rivals are doing and how they're doing it.
AdPlexity gives you immediate access to campaigns running on Native, Mobile, Push, Desktop, and Adult traffic. Search, find and copy the winning ads that are striking right now, analyze them, find weak spots, and improve them. Voila, you're the king!
AdPlexity allows you:
Access real-time data on top trending ads

Narrow down your search results by using 10+ filters like dates, GEO, language, aff networks, and traffic sources, and more

Search by keywords, URLs, and Publisher's

See entire campaigns: Ads, offers (& affiliate networks), landing pages, traffic sources, placements, etc.

Bypass any Cloaker on your competitor's landing page and see the real money page

Find detailed campaign details like ad trends, pre-landers, ongoing and outgoing URLs, top-publishers, and more.

Download Landing Pages and Ads in one click

Save your time and make more money
Crack the affiliate marketing, becoming the one everyone else is trying to imitate! Start creating winning ads and earning money making working campaigns with the #1 intelligence tool AdPlexity!
>> Choose your weapon and get a LIFETIME DISCOUNT OF UP TO 30% OFF for BOTH MONTHLY AND ANNUAL Subscription! <<
---
🏎️ Lexus Made a Car Just for Gamers
Everyone's trying to get to hold a piece of the gamer market and Lexus built this one "Gamers' IS" in a partnership with Twitch.
The Toyota-owned luxury brand revealed a modified version of the IS 350 F Sport sedan dressed up with gamer-friendly features.
A custom-built gaming PC in the trunk
High-def curved monitor in the passenger seat
Retarctable keyboard and mouse platform
But wait, there's more! 3D-printed game controller
To build the gaming car, Lexus worked with a popular Twitch streamer who goes by the name Fuslie.
She hosted a livestream that drew more than 554,000 unique viewers who voted on features to include in the car, like a gaming-themed exterior wrap and a "Neon Tokyo" interior style which Lexus describes as "an electrified, neuroon-exploding Japanese pop art aesthetic."
Some 20 people were involved in making this project happen – concept artists, designers, 3D modelers, electrical and structural engineers, metal fabricators, craftsmen, artists, custom upholsterers and computer technicians.
>> Go read the full piece here <<
---
Weekly Picks
MARS! – Perseverance lands safely on Mars and sends back its first images of the surface 👽 — Read more

UX – Scaling fantastic user experiences, over drinks 🍹 — Read more

ZUCK – Facebook Provides Tips on How to Create Effective Instagram Reels Content 📱 — Read more

SHOWERTHOUGHTS – "People who jog on the roads in the dark, wearing dark clothing and no lights or reflectors are a unique combination of a person who cares about their health and well-being and doesn't care about their health and well-being." / u/MrSeverum
Source: Reddit
---
FEATURED STM THREAD:
The Wild Boars Return To STM!
Big news this week! We crossed the 50.000 threads mark on STM and the one carrying this symbolic number has been started by one of the most popular forum members Timotej a.k.a. "wakeboarder".

Timotej has started several great threads on the forum, each one of them packed with valuable information and the latest one is no exception. Many of you remember his "wild boar liquidator" follow along, where he introduced a simple product made by his father: a wild boar attractant for hunters.
What started as a side-product of his father's hobby, turned into a multi-million dollar operation, just two short years later. And it all started on STM, where Timotej came to ask for help.
Using his own words:

"Two years ago I opened a follow along Wild Boar Liquidator & wakeboard JV and at the beginning I definitely didn't think the project would become so big.
I'm confident to say that Black Fire is one of the fastest, if not the fastest growing hunting brand in Europe. At the moment we're doing low-mid six figures a month and I believe this is just the beginning."

Want to know what they did, how they did it and what helped them the most to score some really high profile business clients? It's all in the thread!
---
Stay tuned for the next edition of MRKTRS WKLY.
Want to offer some feedback or submit content? Email us at [email protected]