---
---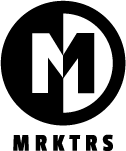 ---
🤳 $1 Billion App in 2 Years – Instagram's Roots
Ever wondered how Instagram came to be?
Here's a brief story of how it all began.
After leaving Google frustrated, Kevin Systrom decided to focus on his first app startup – NextStop, a location recommendation app startup.
In the late 2000s, check-in apps lead by Foursquare were all the rage.
"I didn't have a specific idea in mind… I mean, the idea was basically to start a check-in app… Who wasn't starting a check-in app at that time? […] It was probably the worst idea we could've been working on at the time."
A hostel in Mexico seemed like the right place to pursue his idea so Kevin bought 2 tickets – one for himself and one for his girlfriend.
Little did he know that second ticket would turn out to be the best investment he ever made.
Kevin's first baby – Burbn – looked great on paper and netted him a $500,000 investment.

What was Burbn's idea?
A check-in app that allowed people to post photos and videos along with their check-ins.
Burbn turned out easy to build but even easier to forget – with just about 80 people joining the app in 9 months.

Kevin had to do something – people were enthusiastic location-sharers but the app just wasn't growing.
And this is where Kevin's girlfriend comes in and that second ticket begins paying off.
"During their Mexico trip, Kevin asked his girlfriend why she didn't post any pictures on Burbn. She said that her iPhone 4 photos didn't look as good as some of Kevin's friends'."
"She goes 'oh, well, you should probably add filters.' We came back from that walk, I went straight to the room, got on my laptop and I made the first filter, which was X-Pro II."
Within the following weeks, Burbn was stripped down of all features except photo sharing.
The app was downloaded 25,000 times on day one.
>> That's how Instagram came to be – but you should go see Kevin's key takeaways and his 2 favourite books he recommends you read ASAP <<
---
Zeydoo's Secret to Profitability
🔥 This exclusive financial offer will literally blow your mind 🔥
Are you ready to dive into the world of high conversions and wealth? Then this offer is for you!
Finance survey at Zeydoo – 1203
Vertical: Finance | CPL
Rate: $0.02 – 0.8
❗️CR = 3-7% (Popunder & Push Notifications)
❗️CR = 10% (Email & FB)
More benefits of Fin Survey offer:
💰 Really simple questionnaire. You just need to answer a few questions, there's no need to leave your email address
💰 Perfect deal for you if you earn on 1click or push subscribe offers as well as if you know where to buy large volumes of cheap traffic with high CR
💰 Any advertising format is available. The only restrictions: incent and fraud
💰 Offer has very easy conversion flow
💡 A little hint
Push, pop and email are the best sources which show a decent quality. For better performance target solvent users, 18+
Reminder! Rates range from $0.02 – $0.8 for different GEOs
BTW, Zeydoo is a CPA-network with hand-picked profitable offers, 1 million conversions daily and 5000+ active partners. Powered by PropellerAds advertising platform, Zeydoo provides you with the top converting offers from first-class direct advertisers. The main verticals are leadgen, push subscriptions, extensions, utilities, sweepstakes, dating, finance, games, crypto and others. Everyone is able to find something profitable that fits perfectly with your experience and interests! Just start working with Zeydoo and enjoy the profit!
Have some questions about other offers and hot verticals? Stay tuned and join our Telegram chat!
---
Weekly Picks
AD TIPS – 7 Expert Tips for Writing Killer Facebook Ad Copy ✍️ — Read more
RANKS! – How Google Chooses to Rank Images and Videos in Search Results 📰 — Read more

ONLINE CHRISTMAS? – How 2020 Paved the Way for Online Christmas Trees 🎄 — Read more
HOPE – Small Businesses Are Struggling but Remain Hopeful, New Facebook Research Finds 🙏 — Read more

SHOWERTHOUGHTS – "WTFs per hour is a good way to measure how crazy your day was" / u/magnus0167
Source: Reddit
---
ARTICLE 3Facebook's Playable Cloud Gaming Ads
Recently Facebook announced the beta launch for cloud-streamed games on Facebook Gaming alongside cloud playable ads and several gaming and advertising partners.
There are roughly 380 million people playing games monthly on Facebook, as of August 2020.
Game demos being the most effective way to effective ads to reach players, Facebook has launched playable HTML 5 ads.

These ads give players a better sense of the games before committing to a purchase.
"Cloud playable ads beta partners include 2K, FunPlus, Gameloft, Glu Mobile, Gram Games, Rovio, and Wildlife Studios."
>> Check out the full piece here <<
---
Stay tuned for the next edition of MRKTRS WKLY.
Want to offer some feedback or submit content? Email us at [email protected]