---
---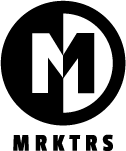 ---
🦵Instagram Ready to Kick You Off of TikTok
Instagram's newest baby, Reels, launched in more than 50 countries on August 5th – including the US, UK, Japan and Australia on both iOS and Android.
Given TikTok's uncertain future, this is Reels` chance to grab some market share.
Here's how Reels works:
"Reels allows people to record videos up to 15 seconds long and add popular music, as well as an array of filters and effects, over top of them.
For creators looking to use Instagram Reels as a new way to build a following, Instagram has revamped its Explore page to create a specific landing spot for Reels at the top of the screen that people can vertically scroll through — similar to TikTok's "For You Page.""
President Trump's decision to (potentially) ban TikTok in the States (or to sell it to Microsoft) provides the perfect opportunity for Reels to strike.
Do we, as affiliates, see a window of opportunity to monetise?
After all, Robby Stein, Instagram's product director said that while TikTok popularized the format, the products are different.
Remember Instagram stories?
Remember they were being accused of being a Snapchat copy?
Yeah, they left Snapchat in the dust.
Food for throught.
>> Keep a Sharp Ear on Reels <<
---
➕Pros and Cons of 27 Lead Gen Tools
27 lead gen tools dissected – pros, cons and pricing – birdseye view to let you find a quick solution.
As usual, here's a small taste of the tools involved:
1. OptinMonster
2. Constant Contact
3. Treck.co
4. Sendinblue
5. Hunter
6. AeroLeads
7. Voila Norbert
8. OutreachPlus
9. Hoovers
10. Datanyze
Plus tons more.
---
Weekly Picks
GOOGLY ADS– Google Ads Rolling Out Multiple Updates to App Campaigns — Read more
RONA-MEETUPS– What the pandemic did to meetings — Read more
VIRTUAL HI-FIVE– About the 5 Types of People You'll Meet at Virtual Networking Events — Read more
SHOWERTHOUGHTS – "One of mankind's great achievements is managing to go 75 years without nuking each other" / u/Trajan_Optimus
Source: Reddit
---
FEATURED STM THREAD: STM Is Not Just A Marketing Forum!
STM is an affiliate marketing forum, that's pretty clear, but it's not JUST that. After all, marketers and affiliates are regular people, living their lives and fighting their problems too. That's why off-topic threads sometimes find their way into the list of top commented ones.
Just like this one, where a member asked a simple question: "How to lose 18kg in 3 months" 🙂 Yup, affiliates are overweight too… no wonder though, we spend too much time at the computers and not many of us love to work out.
And guess what happened? The community showed a lot of interest, offering all kinds of tips and tricks… our favorite one was from our beloved "Jaybot" who outlined a very special "diet"! To put it short, the trick is to eat as much meat as possible and drink a lot of vodka to go with it 🙂
Tune in and share your opinion, weekend is almost here so we need to have a bit of fun too, righty? 🙂 And while you're at it, want to see Matuloo (one of our mods) resting in his aquarium (literally)? Check this thread.
The diet thread is linked below: