---
---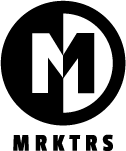 ---
15 Lucrative Ways to Use Facebook Carousel Ads
Facebook carousel ads can bring in great CPAs when done right.
What are Facebook Carousel Ads?
For the uninitiated the carousel ad format consists of up to 10 images or videos. Each carousel card has a URL that users can click to view a specific landing page.
Here's an example of an ad for bee earrings:
With their many benefits, carousel ads should be on your testing radar.
here are 5 of 15 ways to get you started. You'll see the rest inside the main piece over at Neil Patel's blog.
1. Showcase Different Products
An apparel store can post a carousel with separate cards featuring different products. Digiday reports Facebook carousel ads are 10x better than regular-formatted ads.
Take a look at this Bonito ad.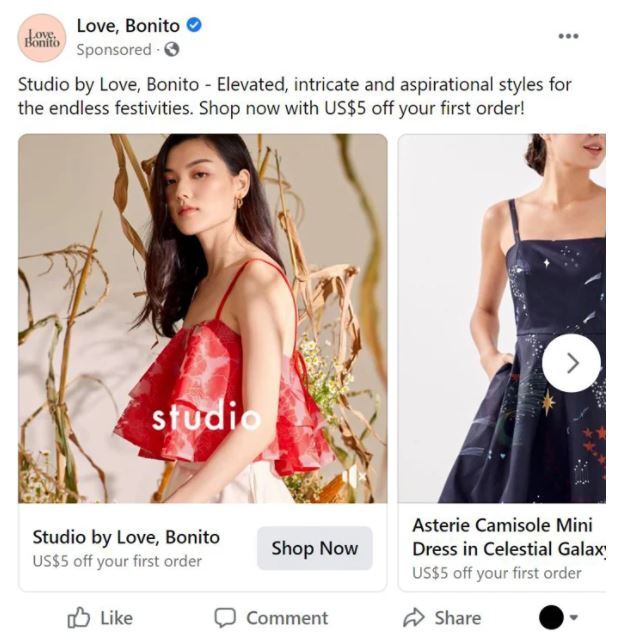 2. Highlight videos
Test videos if you need to tell a more in-depth story.
See this carousel ad by Operation Broken Silence showing a short clip featuring the dinner, drinks and carousel rides for their event.
3. Include Different CTAs
Carousel ads let you add different CTAs to different landers – use them!
According to Facebook this ad format leads to 30-50 percent lower cost-per-conversion and 20-30 percent lower CPC when compared with single-image link ads.
Here's an example from Domestika featuring a "Shop Now" CTA.
4. Use Carousel Ads to increase traffic
Macy's carousel ad for their "Buy A Coat & We'll Donate One" aimed to increase awareness and the carousel generated more than 14 million impressions and helped the brand contribute 35,000 coats to Clothes4Souls.
5. Increase Conversions
Check out this amazing carousel ad that drove results for Pura Vida Bracelets.

Their carousel ads led to a 4X increase in orders in two months.
With an astounding 70 percent boost in conversion rate and 50 percent lower cost-per-acquisition with dynamic product ads.
---
[SPONSORED] RUNative – Number One Push Traffic Source for Crypto offers
RUNative is the number one Push Traffic Source for Crypto – the hottest vertical around! With Bitcoin reaching new peaks, it is the best time to invest in Crypto offers! RUNative offers huge volumes of high-quality Push traffic that guarantees only the highest payouts on Crypto offers!

If you are searching for new ways of boosting your revenues and leveling up your advertising game, you are in the right place! Here is what we offer to help you reach millions of users daily 👇
Fully self-serving advertising platform

High converting Native, Push, Banner, and Video ad formats

Best quality traffic for Crypto, Dating, Gaming, Gambling, and Sweeps offers!

Lowest deposit required >> Start advertising with a deposit as low as $25!

Premium Direct Inventory

…and much more!
EXCLUSIVE OFFER FOR STM MEMBERS!

Get $200 credit to start advertising with RUNative!

Scale your campaigns with us! The first 5 users that register to the RUNative platform, with the initial deposit of $1000, will get a bonus of $200 to launch their campaigns with us! All you need to do is to create an account, send a promo code #STMRunative to your account manager, and launch your campaigns!

New: In-Page Push format – reach millions of users across all devices and operating systems, including iOS! Great volumes of high-quality push traffic for your Crypto, Dating, and Gaming offers!
---
Weekly Picks
MEME STOCKS – Welcome to the Golden Age of Social Listening 👂 — Read more

REAL TALK – Why over-communication is key for managing a remote team 🖋️ — Read more
CLUBHOUSE – Clubhouse grows to 8 million downloads 📈 — Read more

SPOTIFY – Spotify announces beta launch of audience development tool for artists, self-serve 'Marquee' ads 🎼 — Read more

SHOWERTHOUGHTS – "Academic grades are strange in that while you're in school they are the most heavily weighted indicator of your potential but they are never considered important after your first job post-school." / u/villis85
Source: Reddit
---
Stay tuned for the next edition of MRKTRS WKLY.
Want to offer some feedback or submit content? Email us at [email protected]