---
CA, USA
---

---
[

Blueprint] Scaling to $748,000 in 30 Days
Josh Graham's take on how to scale to $748,000 in 30 days surfaced in Facebook Ad Buyers just the other day.

Here's a straight to the point run-down of his process.

(Still a bit lengthy so arm yourself with patience and a cup of coffee)

With an ad spend of $300k and an ROAS of 2.42 the entire process consists of 5 key components:


1) Account Structure
Before putting anything live be sure to have the following in place:

Ad creation campaign

Warm retargeting campaign

Hot retargeting campaign

Prospecting testing campaign
– Ad creation campaign: Super simple – create all of your ads except DPA so you can share/use post IDs later. Rule of thumb: keep the campaign turned off because you're only preparing ads at this stage.
– Warm & Hot retargeting campaigns: Setup separate campaigns for warm and hot traffic in order to retarget. You don't want anyone falling through the cracks.
– Prospecting test campaign: Do this after the above have been prepared. More on prospecting camps below.

2) Prospecting
– Keep testing and scaling as separate campaigns.
– Optimize for purchases with CBO or ad set budgets.
– Budgets depend on account history (if any)
– Minimum 10 audiences and 3 creatives for the test campaigns. Allows you to start scaling asap.
– Majority of lookalikes + a few interests.

This particular account used Super LLAs, meaning an ad set for the following lookalikes:

1% Purchase 180 Days

1% Add To Cart 180 Days

1% View Content 180 Days

1% Website Visitors 180 Days

Exclude Purchases 180

Exclude Page Viewers 30 Days
And then the same thing but using 1-5% lookalikes and a third ad set with 5-10% lookalikes.

Out of the 10 audiences tested 3 should be lookalikes and 7 interests.

Interests that have worked well are fact-based such as celebrities, TV shows, movies and other brands, sized about 1-5M.

Wide open targeting has worked well too.

Has worked well with accounts with at least 1000 conversions in the last 30 days.

– Always exclude 30 day page viewers and 180 day purchases to avoid overlap.
– Budgets 4X product price with $100 minimum per ad set. (The higher the better, you want to collect data, cut and scale fast).

Creatives:

Still image

Video

Carousel
Lifestyle shots, Buzzfeed style videos, product demos, influencer & user generated content etc. Stick to 1 copy and 1 headline so you're testing 1 variable at a time – the creative.

Copy templates below:

Number 1:
[BOLD CLAIM]
? Selling point 1
? Selling point 2
? Selling point 3
Tap [Shop Now] to see the collection.
—-
Number 2:
[claim or question that evokes emotion]
[Selling Point]
Shop Now
??
Link
Link
—-

Duplicate winners into a CBO but keep the profitable ad sets running in the test campaign. Continuously test new ads.

2) Warm Retargeting

People who haven't been to your website but have engaged with your brand. FB, IG, video viewers.

Test between carousel or slideshow videos or even better – a video testimonial.

Keep the copy simple and address objections + offer a discount (10%) for first time purchasers.

Start with:

30 Day Instagram Engagers

30 Day Facebook Engagers

Exclude 30 Day Page Viewers

Exclude 180 Day Purchases
Template:

"(Quoted Review)"
(First Name) (Last Name Initial.) – Verified Buyer

3) Hot Retargeting

People who have been to your website but haven't purchased anything.

For a low traffic store: 30 day retargeting audience consisting of – all website visitors, view content, add to cart, initiate checkout but exclude 180 purchasers. Same ad set.

High traffic store: 3 day audiences instead of 30.

DPA ads split between carousel and collection (this being video or influencer still image).

Single product stores instead of DPA use testimonial/unboxing/other product experience videos..


4) LTV Optimization
7 day purchasers

– Use a thank you video filmed by the founder thanking the customer for their purchase and ensure them their product will get to them asap.

14 day purchasers

– Use another video ad, stating that they hope they received their product and are enjoying it. Ask them to leave a review or film a testimonial for a special gift.

30 day purchasers

– DPA or still image (refill reminder) offering them a one-time special customer only discount.

That's it! This should be enough of a run-down to follow for your own campaigns but do take a look here to get the full picture.

---
Excuses you tell yourself to avoid starting a business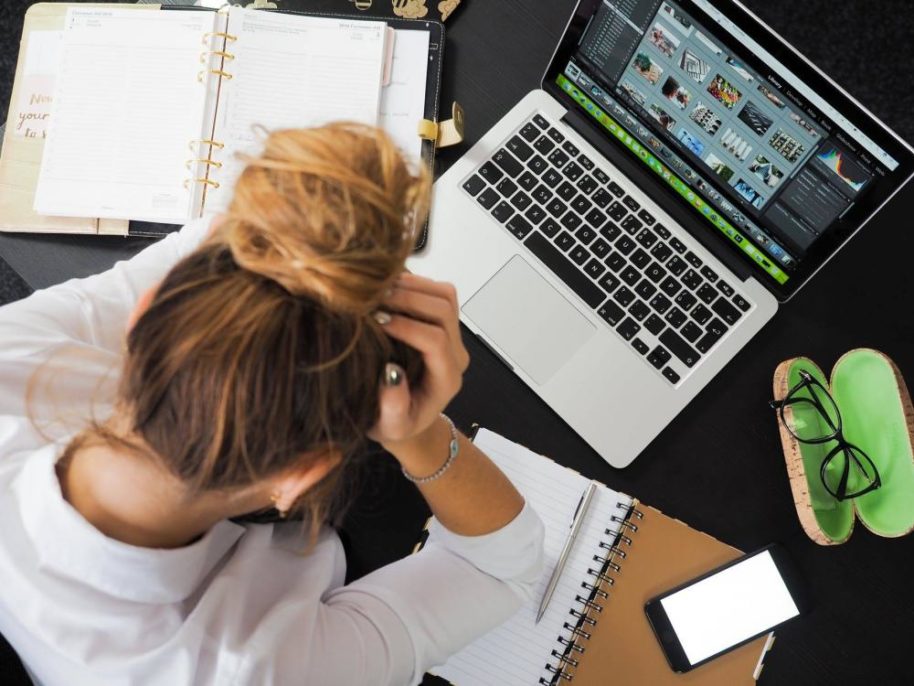 Syndrome #1
: "I don't have enough time."
Are you really too busy or
is your life just out of control
? Are you simply fulfilling monotonous tasks throughout the day just so you can say you're busy?
The cure
:
Challenge yourself
and see if you truly are too busy to grab lunch with a friend.
Syndrome #2
: "I don't have a business idea."
How do you know if something is good enough to sell and how do you know if it'll work?
The cure
: Business ideas are everywhere but we never think to look
within ourselves
. We all have that one special skill, that expertise that others would love to pay for.
Syndrome #3
: "I don't want to seem like those scammy online people."
In other words – 
fear of selling
. You don't wanna seem pushy.
The cure
: Instead of focusing on sales and getting their money, you should focus on
how you can best help
that person resolve their problems.
Syndrome #4
: "I don't have a website/logo/business card/mascot."
Oh but look these guys have a fancy site, logo and business cards, I don't have that.
The cure
: Worry about getting that first paying customer first and then about your brand image.
Syndrome #5
: "I don't have money to start a business."
For the most part you don't even need starting capital or at least not as much as a Silicon Valley startup.
The cure
: Tap into your savings or take control of your financial situation first. But most of all you need to
have a profitable business idea
and validating it is mostly going to require your time and energy.
Syndrome #6
: "What if my idea doesn't work out?"
Others' ideas somehow always magically work out in the end but what if mine doesn't?
The cure:
Truth be told most profitable businesses are failed out many, many failed ideas. It's messy and difficult.
Syndrome #7
: "I'm just not ready yet."
You've heard this before and you've done it too.
"I need to get all my ducks lined up…"
And on to the next excuse.
The cure:
You're telling yourself that you like to play it safe but we know there's no magical creature about to fall out of the clouds give you its blessing. It's all up to you – 
you know you're ready only when you've taken action.


As usual, go
here
for the full, detailed treatment.
---
WEEKLY PICKS: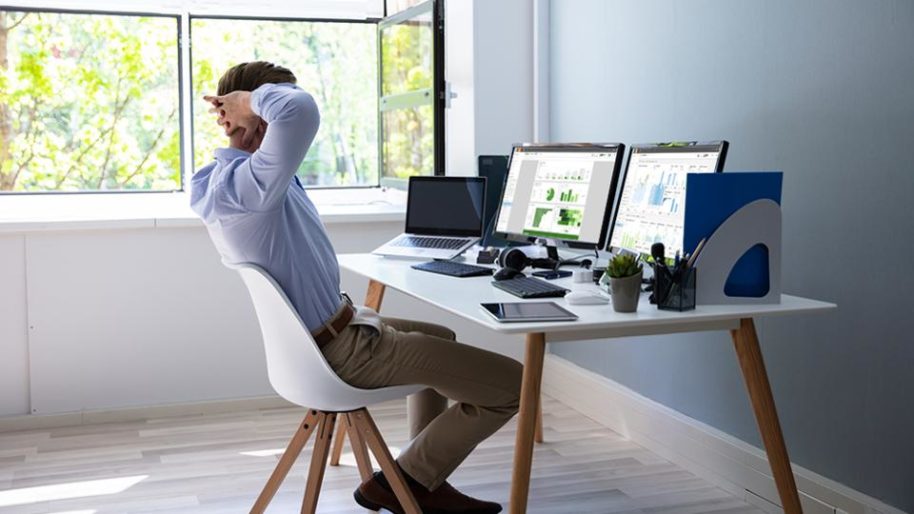 GRMMR – Grammarly develops AI that detects the tone and tenor of your writing.  Recognized tones include "friendly," "joyful," "aggressive," "annoyed," and "excited," among 35 others. Chrome extension rolling out in the coming weeks. — Read more
DASH – Discuss with your users instead of assuming their base requirements. Keep it simple or you may scare away your users. — Read more
YAWN– The best habit of waking up is to start meditating as soon as you're out of bed. "By taking repeated action, I had created the habit of making new habits." — Read more

IPHONE– Move data to your new iPhone by connecting to wifi and keeping your new phone close or for a wired connection you'll need Lightning to USB 3 camera adapter and a Lightning to USB cable. — Read more

OPTIMIZER – TheOptimizer lets you connect Google Analytics & your traffic sources via API an automagically makes sense of all the data for you. — Read more
SHOWERTHOUGHTS – "Since your memory prioritizes remembering things that are out of the ordinary, cringing at your past self for screwing up just indicates that screwing up is not a regular thing you do." / u/dmonster1
Source: Reddit
---
FEATURED STM THREAD: THE REPLAYS YOU'VE BEEN WAITING FOR ARE HERE!
You might have heard the news, or not, but it's HUGE 🙂 Ever heard about iStack Training and their MASTERY LIVE events? To put it short, these events are the top of the crop when it comes to Facebook and Ecommerce training.
Each of the events had top notch speakers and industry experts sharing their methods and approaches to bank hard on FB traffic and generate insane revenue with their ecommerce businesses.
We all know that nothing really beats the live experience, but watching the replays can be very valuable too, agree? Until now, the replays were only available at a premium price, but that's over now.
This week, Matuloo started to post all the Mastery Events Replays on STM, where all the members can watch them for free. How's that for added value to your membership? 🙂 As of today, the full Facebook Mastery Live Europe (FBML), Berlin 2017 is available already and the FBML Asia 2017 is being uploaded as you're reading this.
But that's not all, there are 5 more events to follow: Ecommerce Mastery Live (EML) Europe and Asia 2018, Facebook & Ecommerce Live (FBEML) Las Vegas 2019, FBEML San Diego 2109 and FBEML Europe 2019.
That's a whole lot of video content that's guaranteed to keep you busy for a while. Just a note, it takes a while to process this material and post it in a neat format, so allow us some time to post all of it.
Check the preview below for a short sample of the FBML Berlin 2017 index thread:)
---
Stay tuned for the next edition of MRKTRS WKLY.
Want to offer some feedback or submit content? Email us at [email protected]