---
? New York, USA
---

MRKTRS 

x

 STM WKLY #83
---
DROPSHIPPING GETS TRUMPED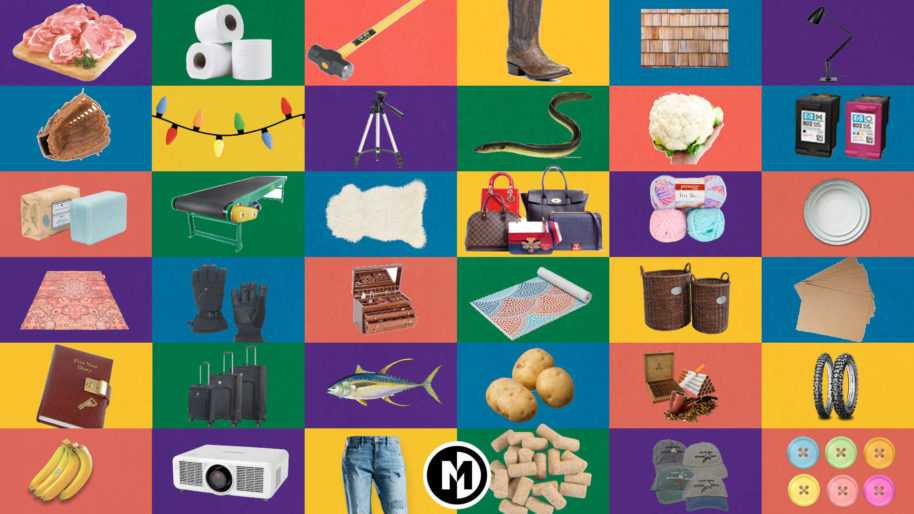 The day has come. 
The Trump administration have implemented tariffs on $200 billion worth of Chinese imports. Increasing from 10% to 25%.
That doesn't sound good… Especially for those dropshipping live eels (you know who you are) from China to the US.
Your margins got a whole lot slimmer overnight.
The tariffs are estimated to hit $23 billion worth of computers and computer parts too. Plus fundamental household items like couches, toilet paper, ceramic tiles and a variety of tools. 
The 411 – Who's Affected?
All companies importing any of the 6,000 goods on this list to the US. This includes non-US companies importers (that includes you, Mr/Mrs Dropshipper)
Consumers…In a big way. It's unlikely business will shoulder all the price hike. So at least 10%+ will be shouldered by consumers' wallets. 
And it's just the beginning.
Chinese clothing, electronics and shoes (unless they're of the snake-skin persusaian) managed to escape the wrath of Trump's tariffs… For Now. But it's likely they'll be hit with a tariff of their own very soon. 
So what's the answer? Adopt the Earnest Epps method. Dropshipping from the US… Not China. 
It'll bolster your margins nicely. Plus enjoy the faster shipping times and muuuch easier logistics like returns. 
---
HOW TO LEVERAGE USER GENERATED CONTENT TO BOOST THE GOOGLE RANKINGS OF YOUR ECOMM STORE?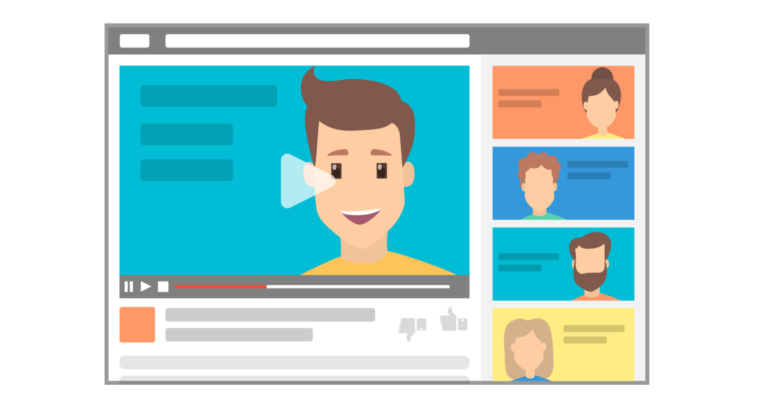 Visitors = sales! No matter how well your store converts, you won't make serious bank until your traffic reaches decent volume. Most ecomm stores rely on paid traffic channels. Namely Facebook, Instagram and Google Ads.
While paid traffic can deliver amazing results in a very short period of time, it would be a mistake to ignore other means of obtaining traffic. 
There are many sources of organic traffic, but there's only one winner for volume and quality: Google Search.
As many as 36% of product searches start from Google search(source: searchenginejournal.com)
So how do you boost your Google rankings and the CTRs of your listings? There are many ways to achieve this, but this method not only boosts your ranks, it also benefits your ecomm store as a whole. We are talking about UGC (User Generated Content), product reviews in particular.
Boost the CTRs of your SERPS with Rich Snippets! 
Ever noticed the red stars below some of the results in Google, showing the rating of a product and number of reviews? That's a Rich Snippet. One review is enough for these to be pulled by the G bot, assuming that your pages use the proper markup. We expect the rules to tighten up in the near future, after all, one review is easy to fake, so use it while it's easy.
Rich Snippets can increase the CTR by very solid 20%-30%!
But let's take it one step further. Dedicated reviews page can boost your organic reach a lot!  Google reported an increase of 80% in customers who search for reviews, best product name, company name reviews. A well-executed reviews page can help you reach these customers.
Encourage your customers to post reviews and reward them for posting photos of the products they bought from you. Build that brand loyalty and attract new buyers by showing them you are a real business with real customers, who love your products. Social proof is HUGE, make sure you take advantage of it.
User reviews will help you to improve your SEO, if you listen to what they are telling you.
Wondering how reviews could help your SEO efforts? It's quite straightforward actually but often overlooked. The reviews are full of keyword to optimize for. Look for the positive terms that customers are using to describe your products and optimize for them. These are likely the same, that they would use while searching for a similar product. You can use these in your paid campaigns too. Easy … isn't it? 🙂
Looking for more tips on how to work with UGC? Check the original article linked below.
---
WEEKLY PICKS: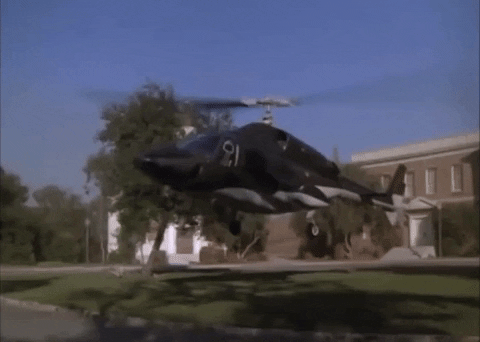 CHOPPER – Need a ride to NYC airport? Forget 4 wheels. Grab yourself a helicopter for under $200 ? — Read more
STORYLINE – Spotify is testing its own version of Stories called 'Storyline' ? —  Read more
SATELLITE – Elon Musk is winning the race to space internet domination, thanks to one launch this week that packed with 60 ? — Read more
PLACEMENTS – Google is adding a whole lot of new ad formats for shopping to combat Amazon's rapid rise ? — Read more
SHOWERTHOUGHTS – "Somewhere in the world there is one penguin who is the most gnarly, hardcore, badass penguin living by penguin standards and to us it just looks like another chubby little bird." u/credible_hulk 
Source: Reddit
---
BITCOIN'S BACK (?)
Bitcoin posted a tasty 10-month high of $8,390. It's even trending on Google Trends again.
So here are some quick-fire pieces to divulge if you're partial to some Crypto chat. 
P.S. BTC has since fallen back below $8,000 at the time of writing. buybuybuybuy 
---
FEATURED STM THREAD:


THE DEATH OF AFFILIATE MARKETING! 
Ok ok, kind of a clickbait title, we know 🙂 But there really is something going on, and it could affect affiliate marketing as we know it. 
All the privacy-related issues we've seen lately are sending shockwaves through the online world.
The pressure is on and browser developers are listening. In an effort to give control back to users, cookies might be the next target. And as we all know, a large part of the tracking processes are cookie based.
This could result in several problems when it comes to conversion tracking, both on the tracker and affiliate network/advertisers side. MrBafoe (owner of one of the oldest trackers, prosper202) posted a detailed article on STM couple days ago, outlining the challenges and possible solutions. Make sure to check it out!
---
Stay tuned for the next edition of MRKTRS WKLY.
Want to offer some feedback or submit content? Email us at [email protected]