---
USA
---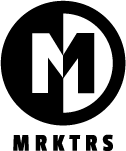 ---
Google's Impending "Cookie-Pocalypse"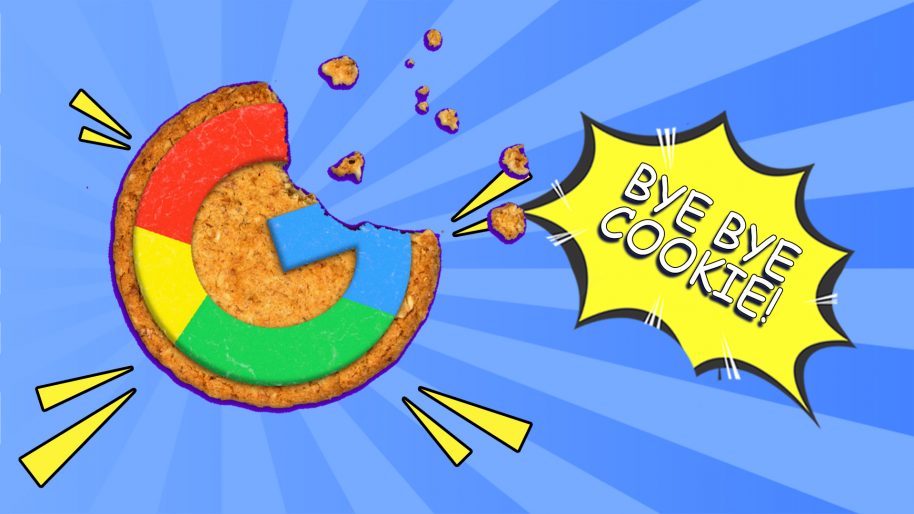 If you haven't heard of Google's "cookie-pocalypse", here you go:

Google's phasing out support for 3rd party cookies in 2 years time.

Some think the cookie-pocalypse is upon us while others believe the $565 billion ad industry is about to "enter a new dawn".

Some of today's most-used marketing tools are about to go belly up unless a solution is found within the next 2 years.

Google Chrome accounts for more than half of all installed web browsers, according to W3C.

"It may choke off the economic oxygen from advertising that startups and emerging companies need to survive" – a statement from ANA and 4A's.

"We are deeply disappointed that Google would unilaterally declare such a major change without prior careful consultation across the digital and advertising industries. In the interim, we strongly urge Google to publicly and quickly commit to not imposing this moratorium on third-party cookies until effective and meaningful alternatives are available.""

One thing is for certain – this will affect everyone in the global digital marketing industry.
>> Read the full piece here (and maybe start working on a solution for everyone, you have 2 years) <<
---
Step-by-Step FB Strategy for Gambling Apps – Revealed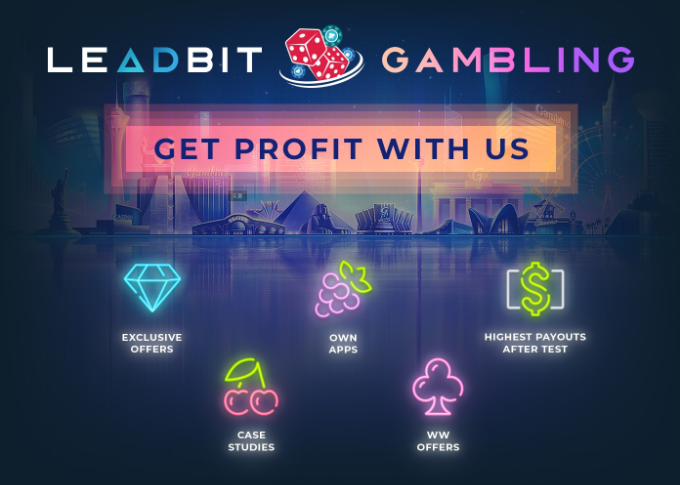 Gambling apps are very lucrative – if you know how to promote them successfully!
At Leadbit we got you covered.  Here's a simple, tried and tested, step-by-step Facebook strategy for you to use to rake in those conversions!
Step 1 – Perform initial testing, targeting broad:
a) Men, Age 22-60

b) All placements

c) Autobid
Step 2 – Collect and analyze data to identify the following:
a) Age ranges with best cost per download

b) Placements with best cost per download

c) Cities with best cost per download
Step 3 – Exclude people that downloaded the app, but didn't do anything else (such as making their first deposit, or even open the app)..
Now that you have a game plan, here's the best-converting gambling app to apply it to!  Introducing…
PLAYAMO CASINO (CPA)
Geos:  DE, CZ, SK, CA, AU, CH, NL
Payout:  Up to 120$
Another really hot offer we have, which is a private offer, is this one:
RED DOG CASINO (Private Offer)
Geos:  AU, US
Payout: $170 on First Deposit
Conversion Rate:  15-30%
If you're a beginner wanting to run offers with lower payouts and sky-rocketing conversion rates, this would be perfect for you!
GRATORAMA (CPL)
Geos:  CZ, HR, SK, SI, LT
Payout: $4 per lead
You can't afford NOT to run with Leadbit – here are some reasons:
   

Our own gambling apps

   

High payouts

   

Weekly payments

   

CPA tools (e.g. tracking systems, spy-services)

   

Leadbit Store with cool prizes
Join Leadbit right now:  https://bit.ly/2TWEqAj
Got questions? Get in touch!  Telegram: @leadbit_manager Skype: live:account17.leadbit 
---
9 Leadership Conferences to Attend in 2020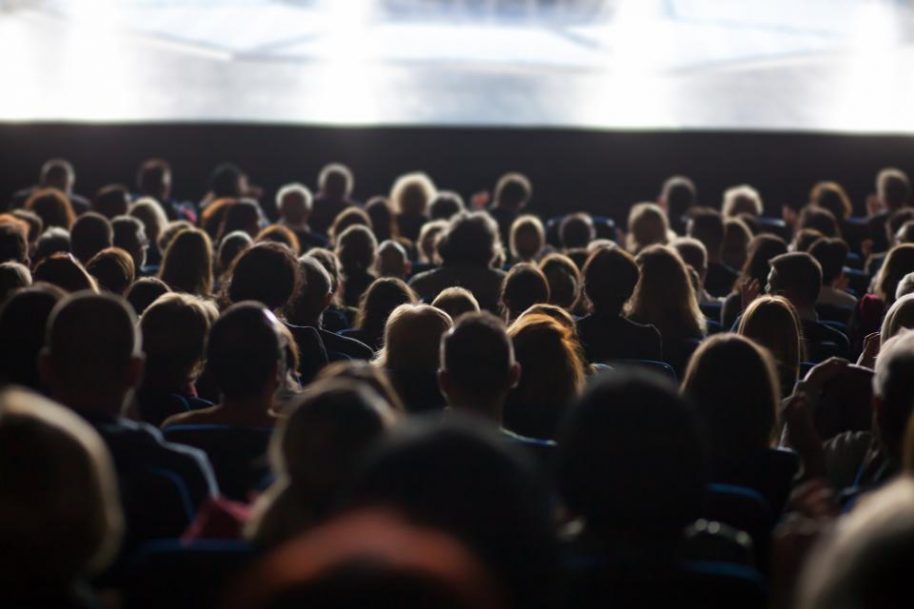 If you want to stay on top of your leadership game you should strive to constantly improve yourself both personally and professionally.
Leadership conferences are one great way to stay in touch with like-minded people.

Here's a quick list of 9 conferences you can attend this year:

1) EY Strategic Growth Forum; date and location TBA

A prestigious invitation-only event that's not out of touch for the rest of us mortals.

2) Summit at Sea; May 28-31; International Waters (sails from Port Everglades, Florida)

Yes, 1700 attendees on a ship, it's not a gimmick. The likes of Richard Branson and Kendrick Lamar have spoken at Summit at Sea.

3) YPO Global Edge; March 5-6; San Diego, California

Not your typical business-y conferences, these guys invite scientists and people from academia as well.

4) The Human Gathering; April 2-4; Malibu, California

This one has no schedules, recordings or speakers. An unconventional but discreet and private conference – people are always more open in private.

5) Forbes Under 30 Global Women's Summit; Tel Aviv and Jerusalem, with August date TBA

Girls only! Or a crafty disguise may be in order (don't forget to get rid of the beard, if you own one).

6) Tugboat Institute Summit; June 23-25; Sun Valley, Idaho

Exclusively for CEO's of "evergreen" companies – companies focused on the longterm betterment of society.

7) Talent Development Think Tank; January 22-23; Sonoma, California

Exactly what you think it is, in a super relaxed environment.

8) Inc. 5000 Conference; date and location TBA

Great pick if you wannt to keep track of the current business landscape.

9) World-Changing Women's Summit; January 29-31; Sonoma, California

Read point 5 🙂 – individual achievements + group support are theme here.
---
Weekly Picks
JARVIS?! – Oh no! Marvel's Iron Man VR gets delayed to May. ☹️ — Read more
CES – 3 Takeaways for MRKTRs from CES 2020 📓 — Read more
INFOGRAPHIC – Here are Google's biggest acquisitions ever.  😮 — Read more

TRENDS – 6 marketing trends that will drive innovation in the upcoming years.  😮 — Read more
SHOWERTHOUGHTS – "A wireless charger restricts your phone much more than a wired one does." / u/OPlang1752
Source: Reddit
---
FEATURED STM THREAD: Affiliate Marketing and Taxes, What's Your Approach?
STM is not just about campaigns, optimizations, landing pages and thelikes… we discuss all kinds of stuff on the forum. Including the other, less funny parts, like paying taxes. Because when money is made, the big brother wants their cut 🙂
One of our members started an interesting discussion this week… while it's an overlooked option at times, handling your taxes properly can be the easiest way to improving your bottom line.
Based on the answers from the community, we all have our approaches. Some affiliates handle "the papers" themselves, some use the pro help of certified accountants, some even consult tax advisors to identify every possible, yet legal loop.
And what is your approach? Are you sure you're doing this in the right way? Check the thread for some inspiration 🙂
---
Stay tuned for the next edition of MRKTRS WKLY.
Want to offer some feedback or submit content? Email us at [email protected]