---
?Miami, FL, USA
---

MRKTRS 

x

 STM WKLY #82
---
STRUGGLING TO FIND THE PERFECT ANGLE? TRY MINI-ANGLES!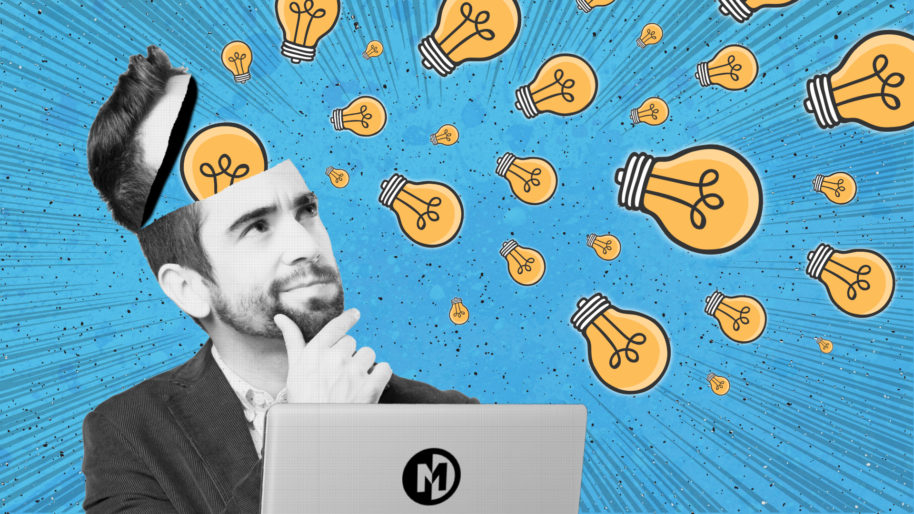 You can have the best product in the world, but without the right angle for your ads, you'll have a hard time reaching the desired sales volumes. That's a known fact, no need to argue. That's why a significant part of our precious time goes into angle creation, after all, it's often the deciding factor that makes or breaks a campaign.
But still, so many affiliates don't properly understand the angle creation process. In an effort to reach EVERYONE, they often ignore the fact that their possible customers all have their specific needs and desires. The truth is, you could have 10 people who all bought the same product, but their motives to do so would be vastly different.
Let's take some luxury item as an example, shall we? A Lamborghini will do nicely. All kinds of people buy them: millionaires who simply have too much money, wannabee gurus trying to impress their audience, people who want to demonstrate their social status, rich young men who want to score women etc… Each of these people would likely respond to a different angle, because they all have different priorities.
So how do you target the specific groups within an audience? By using MINI-ANGLES. This is a concept that Charles Ngo wrote about in one of his recent posts on creating an angle generating system. He suggests to take these steps in order to identify the perfect mini-angles:
Be specific about the vertical. Don't go broad such as "insurance", go a level deeper like "home insurance".
Develop multiple initial angles for the vertical. Such as "natural disasters, burglary, accidents".
Split test these and find the most promising initial angle.
Once you've completed these 3 steps, it's time to think about who your target group is and their motives to develop your mini-angles. Charles used the "burglary" angle as the winner, so let's stick with that.
Everyone has something of value at home that they would hate to lose, but vary from one person to the next. e.g. family jewelry collection, expensive electronics, high-end computer equipment, car, motorbike or even a collection of guitars …
And these are your mini-angles! Tell people to get insurance to protect their valuable belongings. Older people should respond well to the jewelry angle, younger people most likely own electronics and computers and if you can use interest targeting, even the guitar angle could work well!
You can sell the same product (insurance) to different types of people, by mentioning items that are valuable to them personally.
Combined with GEO or location targeting, you can use mini-angles that relate to their local conditions. Such as insurance packages for earthquake damages in regions with frequent earthquake incidents.
The proper utilization of mini angles can be a powerful weapon in the hand of a clever affiliate, definitely try to work with them. Proper targeting is the key these days. For more details on how to use this approach, check out the full article from Charles.
---
PICK YOUR POISON
Affiliate World Europe has just announced something game-changing – AWE Labs!
Labs encompass a series of dynamic events including speeches, panels, networking events organized back to back by niche. 
It's a fresh format from AW that helps organize the event for you. It takes the guesswork out of where to go and creates more opportunities to connect with the people that matter for your business.
Some hot topics have been added to each Lab. Including: 
Native Ads Lab: 6 Figure Ecommerce Straight Sales, [Panel] Native Ads' Biggest Lever
Push Ads Lab: 7-Figures Push Traffic, [Panel] Push Ads: Offers, Placements & Optimizations
Build Your Agency Lab: Exact Agency Funnel Used to Scale to 7-Figures, Inside my Pricing Strategy for New Clients
Ecommerce Traffic & Branding Lab: Inside a $25M Ecom Empire, How Affiliates Are Crushing Amazon
Want to find out more and see who is speaking & attending? 
---
WEEKLY PICKS: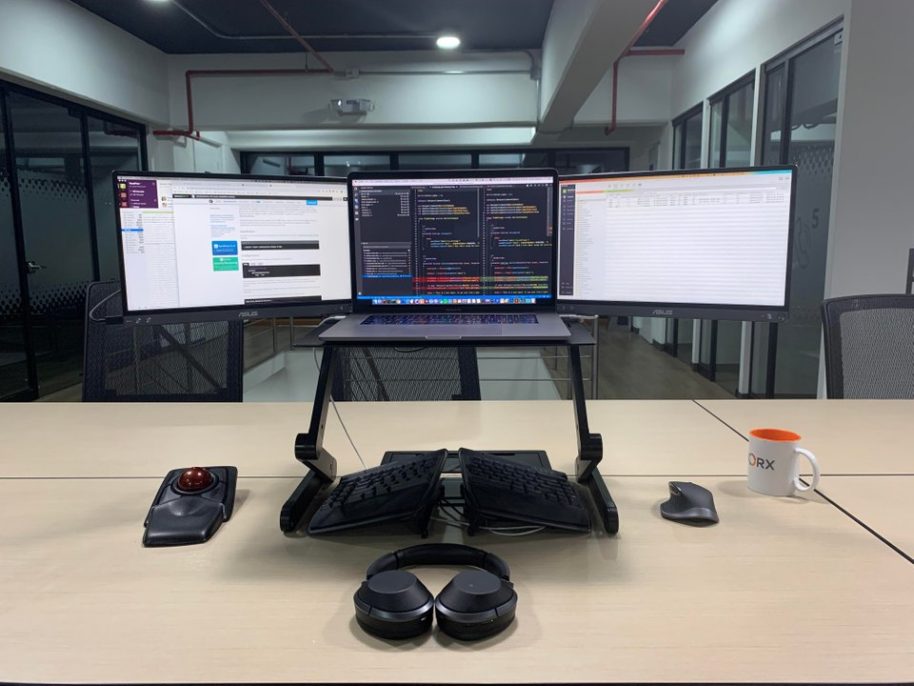 RIG – This digital nomad travels with 2x monitors (with magnetic clamps), laptop + stand, and some funky-ass keyboard – #boss. Check out the thread for his full setup incl list of components ?️ — Read more
PAYOUT – Here's how to get a tasty payout for your delayed flight in the EU (you can claim up to €600!) ?— Read more
PAYWALL – Wondered what happens when a big online magazine launches a Paywall? They don't usually write about it, but Wired have. ✍️— Read more
AUDIO ADS – Spotify has debuted voice-enabled audio ads, teaming up with Unilever, allowing listeners to take control by saying a specific phrase during commercials to activate the ad ?— Read more
FACECOIN – Facebook is looking for $1 Billion from investors to "help launch a payments platform" on their impending stablecoin. Here's how FB is planning to disrupt the payments industry ? — Read more
---
SHOWERTHOUGHTS
"Somewhere a guy is sleeping over at a new girlfriends house. He has fallen asleep and has unknowingly decided his side of the bed for the rest of the relationship and potentially marriage!" u/jrw6736 
Source: Reddit
---
[CASE STUDY] 12 OF THE BIGGEST 
DIRECT-TO-CONSUMER SUCCESS STORIES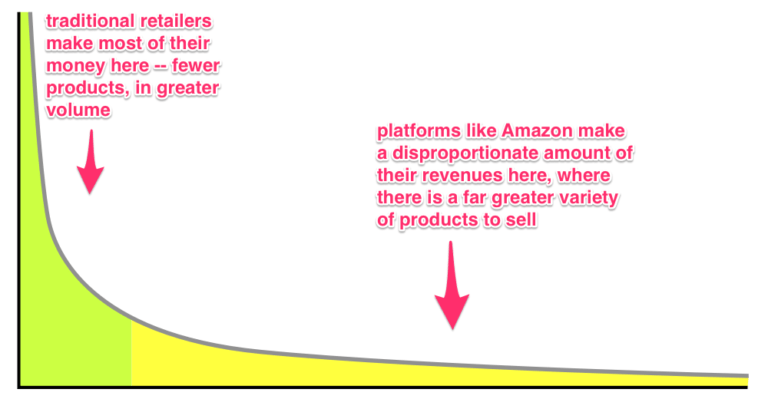 If you're interested in building an ecommerce empire, this one's a goodie!
We'd recommend a hot cuppa or three to read this one. Forget breakfast and digest this bad boy for your morning nutrients.
This mammoth report from CB Insights analyses 12 of the biggest direct-to-consumer ecommerce success stories who blew up multi-million-dollar businesses out of thin air (mostly).
These business all build, market, sell, and ship their products themselves, without middlemen: Casper. Harry's. Allbirds. Bonobos. Barkbox. Chubbies. Everlane. Glossier. Dollar Shave Club. Warby Parker. The Honest Company. Soylet.
This mammoth report breaks down:
How they design their products by turning simplicity into luxury
Pre-launch strategies that leads to a high degree of mindshare, quickly
Creating a better customer experience to build an end-to-end brand.
[Viral] How to bake ubiquity and virality into a physical product
A very actionable report that's one for the bookmarks folder. Whether you're interested in building a contemporary ecom brand, subscription service, luxury brand and everything in between – this is for you! Enjoy.
---
FEATURED STM THREAD: 
​HOW TO MAKE $1000 PROFIT PER DAY WITH PUSH NOTIFICATION TRAFFIC AND SWEEPS CC SUBMIT OFFERS. 
Push notifications are still rocking the affiliate marketing industry! Many affiliates are making solid profits with this traffic as we speak and now it's your turn to do the same. Just a few hours ago a new STM Forum member "Affyo" posted a detailed case study on how to make as much as $1000 per day with push traffic and sweepstakes offers.
What I loved the most about this case study, was the GEO he used: Denmark. Many affiliates think that you need to target a BIG country in order to make such numbers, but this case clearly proves that's not the truth.
Affyo shares it all: the creatives, the angles, the offer type and even a small trick that helped him to improve the performance even further. This thread has it all. Check it out while it's hot!
---
Stay tuned for the next edition of MRKTRS WKLY.
Want to offer some feedback or submit content? Email us at [email protected]