---
USA
---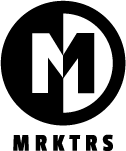 ---
📊 [Hubspot] COVID-19 Sales & Marketing Benchmark
Hubspot plans to be releasing sales & marketing insights on the economic impact of COVID-19 up until June.
The current aggregated data is gathered from 70,000+ of Hubspot's companies.
The first cut includes weekly trend data for core business metrics in 2020, focusing on changes occurring in March (start date is March 11, 2020, when WHO officially announced the global pandemic).
Here are a few key takeaways from MRKTRs:
Buyers are seeking out and interacting a lot more 

today

 than a month ago.
Creation volume is down – will impact sales forecasts.
Responses to sales outreach decreased
Number of closed-won deals and new deals created on a decline
Open rates and marketing outreach have increased
>> Grab the full piece here and stay up to date as Hubspot continues to add more data <<
---
[SPONSORED] $100 gift AND a $10k affiliate contest
While everyone is spending more time at home, the BuyGoods network is seeing an INCREDIBLE increase in online spending! Some verticals are down for sure, but others are up! Every crisis brings new opportunities. The show must go on, right?
Customers are buying more products around health & wellness, survival and related categories… and a few more that our affiliate managers will happily tell you about. Some of our affiliates are absolutely crushing it in these weird times 🙂
If you're a vendor and have a great offer, contact us and we'd love to share why every week more and more vendors are switching over to BuyGoods!
If you're an affiliate – we want YOU to join the party. Heck, we're even gonna pay you if you do so!
Effective April 1st through April 30th, every new affiliate who signs up with BuyGoods, will get:
1) Free $100 credit, as soon as you hit the first $1,000 in commission earnings
2) A chance to win big prizes totalling $10,000, distributed among the top 10 affiliates of the month
Oh and did I mention we pay affiliates up to THREE TIMES A WEEK? Now's the time to kiss your cashflow problems goodbye and scale easily!
What are you waiting for?

Established 2017, BuyGoods focuses on real products that customers love! We don't sell snake oil, most of our products can be promoted on Facebook too… in a whitehat way.
See a list of our campaigns here – https://backoffice.buygoods.com/campaigns
Ready to grab your bonus and try your luck in our $10k contest?

Signup on this link – https://backoffice.buygoods.com/affsignup
---
Weekly Picks
HOME-WORK? – 🦥Tips From Experts About Working From Home — Read more
DATA – 💾Google releases location data reports to show if coronavirus lockdowns are working (the data is supposedly private) — Read more
BIZOPP – 🕸️How to quickly capture business opportunities (Forbes) — Read more
LEARN – 🍔One highly underrated entrepreneurial skill plus how to avoid "media junk food" — Read more
SHOWERTHOUGHTS – "Popcorn is probably just as unique as snowflakes, but nobody cares." / u/TastyMalort
Source: Reddit
---
😷 How to Adapt Your Marketing During COVID-19 – Neil Patel
Neil Patel says there are multiple opportunities to adapt your marketing during the pandemic, despite declining stats:
1) Help others selflessly
Neil opened up Ubersuggest's premium features and made them free. This resulted in new free trials, fewer customers but an uptick in traffic.
2) Paid ads are really, really cheap
Paid ads are becoming cheaper, traffic is up and there are fewer advertisers. Increasing conversion rates in certain industries.
3) Conversions are down, but there's a solution
Neil and co, found a solution that boosted their conversion rates by 12% on average – simply offer payment plans through services like Affirm because they reduce financial burden.
4) Offer educational based training
Consider selling educational based courses to your audience.
5) Geography diversification
Some countries are affected worse than others – translate your content for other regions. Neil is experiencing an increase in traffic from Brasil, for example. Without changing their strategy in any way nor have they produced more content than usual.
>> Read the full descriptions here (also includes nice screenshots) <<
---
FEATURED STM THREAD: Cloaking Facebook About To Take A Big Hit, Most Likely!
Chances are, you've already heard the news, one of the leading cloaking tools "Leadcloak" got sued by Facebook and that means HUGE trouble for everyone involved. The owner of the tool is likely to take large part of the heat, assuming the US officials can touch him in India, where he should be located.
But that's not all, FB plans to go after the users of the tool too… Black Hatters beware! For now, it's unclear how much in danger the affiliates using Leadcloak really are, but one thing is clear: Facebook has all the funds they need to make anyone's life harder.
As always when big news like this hit the affiliate scene, we have a discussion going on STM already. Several people chimed in and talk about what this means for those relying on the BH model. Come voice your opinion too.
Are you surprised about this move from the big FB? Majority kinda saw it coming so it seems, after all the effort FB has put into stopping fraudulent advertising. One more reason to move into whitehat or starting exploring the other traffic sources.
---
Stay tuned for the next edition of MRKTRS WKLY.
Want to offer some feedback or submit content? Email us at [email protected]