---
? London, UK
---

MRKTRS 

x

 STM WKLY #85
---
LOOKING FOR AN EXIT? READ THIS REPORT!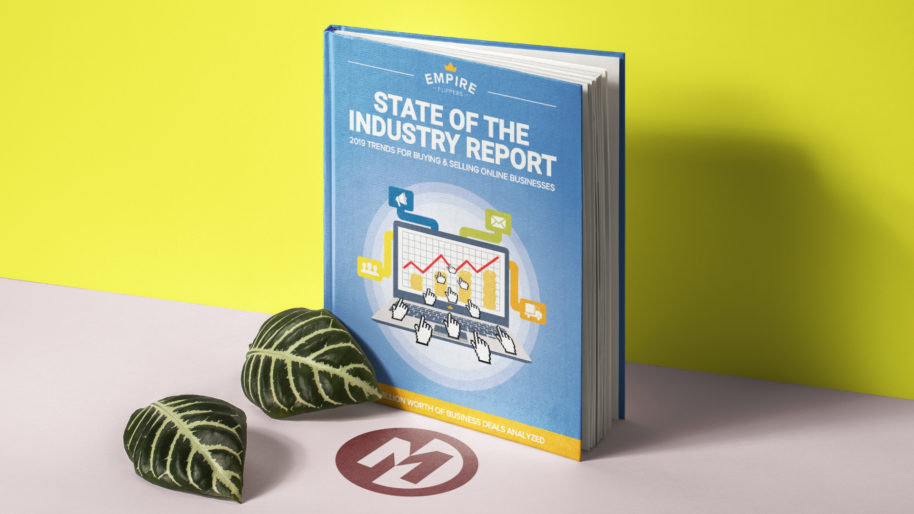 What's your motive for building an online business? Want to keep and milk it for years, or would you rather sell it for a fat chunk of cash at some point? Both approaches have their pros, but we have to admit the latter sounds more tempting to us. Sitting on a pile of cash, while sipping margaritas on the beach … Sounds like a plan, doesn't it?
Let's assume that a juicy EXIT is what you are after, shall we? Great, we have some good news for you. One of the most experienced companies, when it comes to selling online business, released a killer report recently. We are talking about "Empire Flippers" who have sold quite a few operations already.
198 online businesses sold in their marketplace in 2017
The number grew to 274businesses sold in 2018
The total value of the sales were $18,055,213 in 2017 and $32,815,931 in 2018, respectively. That's a solid data sample to work with. As you can see, the sales are increasing for Empire Flippers and that's not the only growing indicator.
The whole "site selling" business is flourishing. The sales multiples are going up and the average deal sizes are growing too. On top of that, it takes less and less time to sell a business, year after year. One way or another, in case you're considering to sell your online business, the timing is in your favor.
Here is the download link for the full report.
As it's rather big and packed with lots of interesting data laid out across 86 pages! It's not really possible to sum it all up in this article, but let's take a look at some interesting parts. 
Content sites accounted for 3% of the deals in 2019, followed by ecommerce stores with 34.31%. The rest falls under "other" and consists of digital and info products mostly. Ecom related sales have grown the most, from 24.24% in 2018.
It took 21 days to sell a business on average in 2019. Down from almost 40 days in 2018. Amazon associate websites improved the most here, from 34 days down to 18.
Standalone ecom businesses take the longest to sell. More than 70days on average. The reason is simple, it's the most complicated model to transfer to a new owner.
What really stands out in this report, is the need to diversify. In other words, the more "legs" your business stands on, the easier it is to sell. Focus on multiple traffic sources and rely on multiple suppliers to get products from. Explore all monetization options. Focus on building a relationship with your customers in order to increase LTV.
Any stable business needs to have a backup plan. Google can penalize your website and the traffic is gone. Facebook can ban your account all of a sudden and again, the traffic is gone. A supplier can screw up and you're the one to get the heat from your customers.
The potential buyers of your business are all aware of this, they won't buy a site that is heavily dependable on a single monetization channel. But show them you are well diversified and resilient to such problems and you will make a quick sale. Happy exiting!
---
PYRAMID OF OPTIMISATION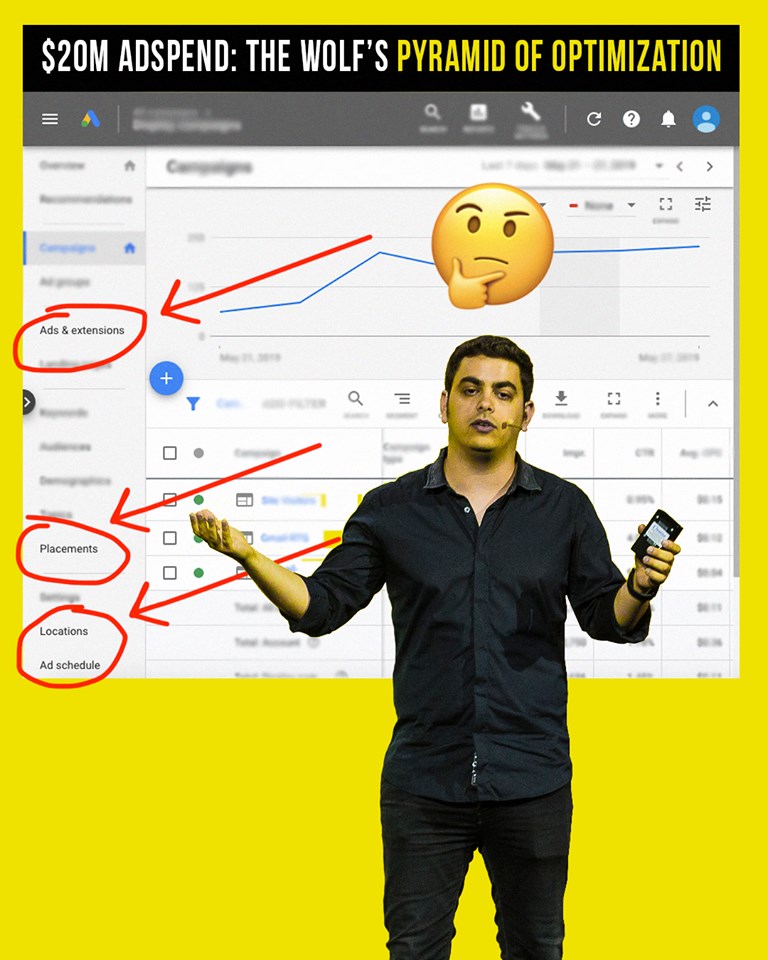 $20M in Google adspend later, Maor Benaim has perfected what he calls the "Pyramid of Optimisation" for Lead Gen and Ecommerce campaigns on GDN.
Ahead of his speech at Affiliate World Europe, Maor dropped his proven method that he swears by to optimize cold traffic campaigns. 
The questions are always the same. When do I have enough data? When do I kill a placement? Should I not pause an ad first? When do I segment or duplicate it?
This strategy is written in blood. After so many tests across many, many verticals, Maor stands behind this method completely.
It's stacked a little like this: 
State
City
Time
Ads
Placements
✅The Basic Method:
Start by rotating everything and use accelerated delivery, nothing automated by Google. You wait until you get at least 15 Conversions or spend at least 150$ per campaign. Then you'll know your average conversion rate and CPC under each campaign.
Then calculate your Cost Per Lead/Acquisition (Avg CPC / Conversion rate.)
Example: $0.60 / 0.05%CVR = 12$ CPL
Then for each step of the Pyramid, you multiply the CPL/CPA according to the step. This will be the minimum you must spend before deciding to optimize a step:
If your CPL/CPA = $12. Then…
Placements * 3 = $36

Ads * 6 = $72

Time*15 = $180

City*20 = $240

State*30 = $360
So in this campaign, you must not pause any time of the day until it the campaign has spent at least $180 in total.
Make sense?
Check out the full breakdown of Maor's strategy as well as comments and reactions from the industry on the AWC FB post.
---
WEEKLY PICKS: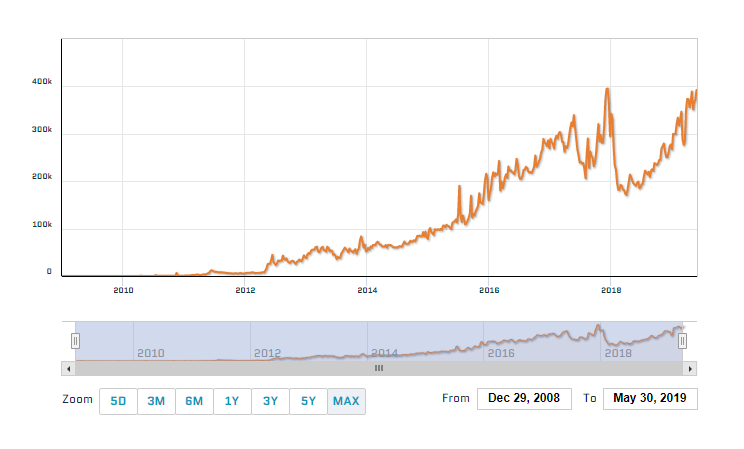 BITCOIN – BTC just hit an all-time high of daily transactions at 405,155, surpassing 402,658 from Dec 2017.  ? — Read more
BILLIONS – That's how much Mark Zuckerberg has lost this year. $9Bto be exact, but it's ok, he's still worth a mouthwatering $67.3B. Here are 9 crazy facts about Zuck's wealth ? — Read more
MCOMMERCE – There are two types of shoppers on mobile: "hedonic purchasers" and "habitual purchasers". Take a peek into mobile shopping psychology ? — Read more
INFLUENCE – Micro-influencer marketing is where it's at. Here's a guide on how to find them, what to look for and how to work with them effectively ? — Read guide
USAGE – Facebook and Snapchat usage plateaus. Instagram's expected to grow. Here's why we should care ? — Read now
TIKTOK – Bytedance, the behemoth behind TikTok, are working on their own smartphone with their apps pre-installed ? — Read now
TRAVEL – These cities offer the best (and lowest) quality of life in the world ✈️ — Read now
SHOWERTHOUGHTS – "If Spiderman was real and lived today, he wouldn't have money related issues due to his low-paying job because we would find a way to set up a Patreon for him." u/Piloto7 
Source: Reddit
---
DO LESS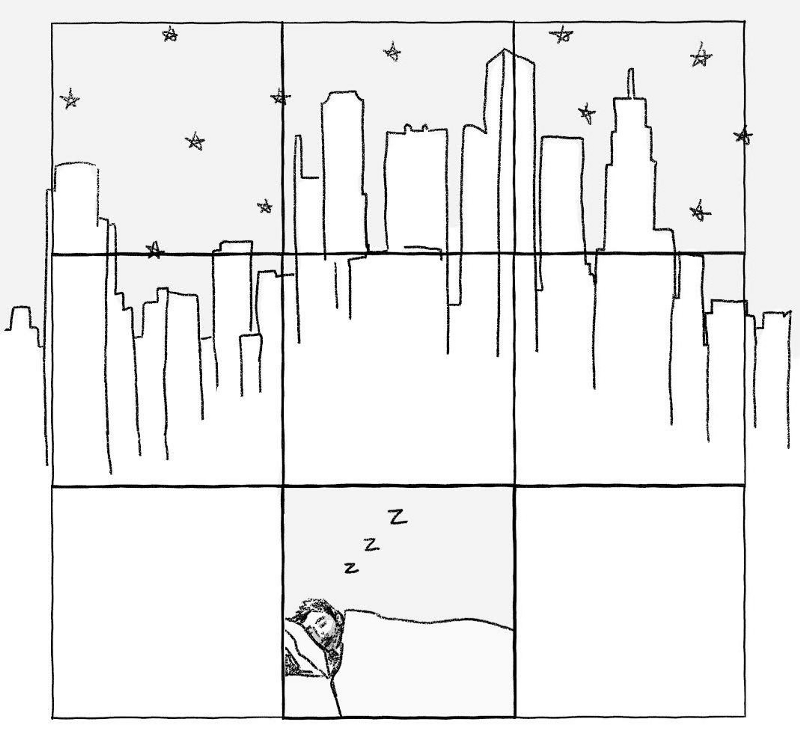 "Do less," claims Feliks Eyser.
During his 10-year startup journey from $0 to $10's millions, he was really good at doing "more."
Ambition itself can be the biggest enemy of focus, he preaches. 
We've all heard of the phrase "less is more", usually in an architectural or artistic sense. But Feliks strongly believes it should be applied to entrepreneurship.
Here's a list of less to do in order to achieve more in the long run.
Set fewer goals > be laser-focused. Focus your startup's energy and burn through the wall
Hire less > Recruit a small team of Navy SEALs, not an army.
Create fewer products > New products should be added only when you have truly penetrated a market or when your initial product isn't working.
Clean the closet of ongoing projects > Killing projects for the sake of complexity is good. Celebrate it!
Involve fewer investors > Lots of investors create a lot of complexity. Try to keep your cap table clean and as short as possible.
Hold fewer meetings > Revisit your calendar every three months. Delete everything and start from scratch. Embrace the power of a clean slate.
Default to "no" > The world needs to work really hard to convince you of something outside your goals.
Declutter the office > The work your team does is both a reflection of themselves and their physical environment.
Regulate yourself through a mirror > Find an external perspective for balance e.g. an investor, adviser, friend, or at least the notebook.
Make "less" a habit > Doing less is not a one-time project but a habit. Copy this list into a calendar appointment with yourself in three months
The above list isn't for everyone. It is, after all, a reflection rather than a set of rules Feliks has lived by. 
But if you're interested in minimalism, check out the article for more on focus, ambition, and how an anti-silicon valley startup mentality can actually pay off in the long run.
---
FEATURED STM THREAD:


 WANNA MAKE SOME "NAUGHTY" BUCKS? TRY ADULT TRAFFIC!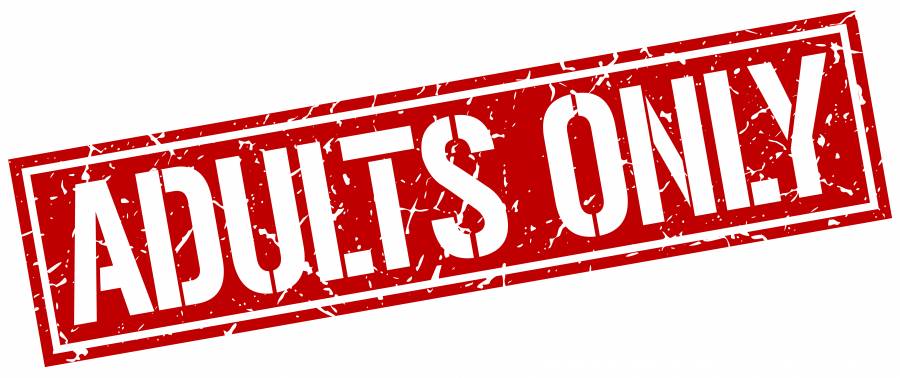 Adult is a big vertical and many media buyers generate massive profits, there is no doubt. But do you know where to buy these clicks? And more importantly, do you know what sells well with adult users?
As always, STM comes to the rescue! Just two days ago, one of the longest-running STM mods "matuloo", posted a lengthy thread mapping the current situation with the adult side of affiliate marketing.
It's a long read, but well worth it. Matuloo covers it all! What networks have the most traffic, where it comes from, what sells well with it… And the best part? This is just the first part of a series of articles to come. If you ever wanted to learn how to work with adult traffic, now is the right time!
---
Stay tuned for the next edition of MRKTRS WKLY.
Want to offer some feedback or submit content? Email us at [email protected]