---
? Barcelona, Spain
---

MRKTRS 

x

 STM WKLY #89
---
DIVERSIFYING TRAFFIC IN 2019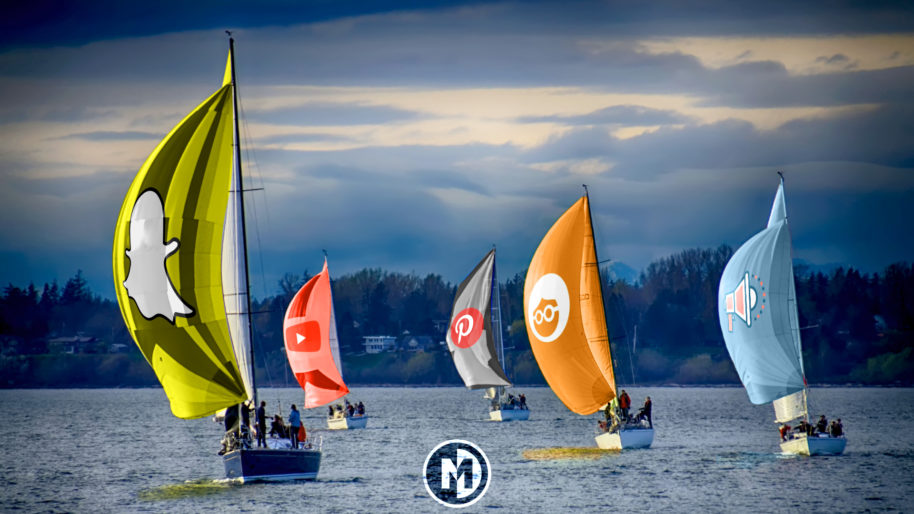 Stuck on one traffic source? 
2019 is the year of diversifying traffic. 
With Facebook constantly increasing costs and Google rolling out updates, it's time to step away from the traditional sources and try out something fresh. 
There are new players in the affiliate marketing game. 
Pinterest currently sits with 250 million active users and is growing faster than Twitter and Snapchat combined. 
YouTube is the second largest search engine behind Google. 
Snapchat is the talk of 2019 and isn't slowing down anytime soon. Marketers now have their pick of the crop on how they want to reach their audience. 
This year at Affiliate World Europe, they've taken on a ton of content to help affiliates scale horizontally and venture into greener pastures. From dedicated labs, panels, and presentations, attendees will be given all the tools they need to start running alternative traffic sources. 
Here's what attendees can expect to learn about alternative traffic sources: 
Native Ads Lab
An entire lab with three topics and a networking mixer dedicated specifically to Native Ads to show attendees just how successful affiliates can be. Featuring big players in the native ads field like James Van Elswyk, Daniel Kampf, Michael Thiel, and many more, each speaker will provide unique insight into what has helped build their success. 
[PANEL] Diversifying into Alternative Affiliate Traffic Sources – Pinterest, YouTube, and Snapchat
What happens when you add agency owners, affiliates, and a founding member of Snap Inc. EMEA team onto a panel? Some saucy secrets. 
SNAP INC: Snapchat currently has over 184 million daily active users allowing affiliates to reach a truly unique audience. Samuel Bevan, International Head of Emerging Advertising Solutions, will provide his inside perspective into Snapchat, campaign setups, and how you can make your ecommerce brand skyrocket. 
TOM BREEZE: From the beginning, Tom Breeze knew the effect YouTube would hold with online advertising. While others were cracking Facebook, he knew sticking with YouTube would give him a long term advantage. Now he has mastered this platform and runs an international YouTube agency helping international, national, and corporate brands reach their audience. 
TIMOTEJ GRACNER: Growing the first marketing intelligence tool for Pinterest Ads, Timotej has come to know Pinterest in and out. Pinterest is a unique traffic source where users are actively searching for products, DIY projects, or solutions to help with their everyday tasks. This means it's right in the heart of a users buying journey. 
Amazon
Only a small fraction of affiliates have tested the waters with Amazon. But, the ones who are testing it, are crushing it. Take Zack Franklin, he's figured out what it takes to be an 8-figure Amazon seller and all the inside secrets to the Chinese ecommerce business. He wants some more healthy competition in the Amazon game, so he's ready to share his insight into how you can be a successful Amazon affiliate too. 
Push Ads Lab
Push ads have been one of the hottest trends in 2019 and we predict they're not going anywhere soon. Affiliate World wants to help attendees jump on the bandwagon by creating an entire lab to help them discover the potential push ads have to offer. Featuring some of the best in the push ads biz, attendees can expect to learn everything you need to know to drive traffic from push ads
SEO 
Newsflash, SEO is not dead nor is it dying out any time soon. SEO has shown time and time again just how beneficial it can be to affiliates. Once you have SEO optimised and the traffic is flowing, you can sit back and relax (just kidding, we wish though). With two presentations dedicated to developing a strategy and enhancing your site speed, attendees will leave AWE19 with actionable steps to start building a successful SEO strategy – or tips into improving their current one. 
Don't miss out on fresh audiences you can easily reach by testing your campaigns on up and coming traffic sources. Diversify your traffic, sell more. Easy, peasy. 
AWE19 kicks off next week, will we see you there? 
---
WEEKLY PICKS: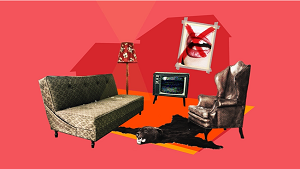 ILLEGAL – An illegal Airbnb scheme in NYC brought in $5M for the evil masterminds behind it ?️ — Read more
TIME – It's called the "time management switch" and it means you should help your team members make the best use of their time instead of focusing on yours.⌚ — Read more
ALGO – LinkedIn has revealed how their algorithm ranks news feed posts (and how they split-test algo changes) in a bid to surface more niche conversations ✏️ — Read more

GIRLBOSS – Girlboss have pivoted to provide a LinkedIn for professional women, with more than 50,000 subscribed for early access. ??— Read more

CHROME – This fancy little Chrome extension lets you report suspicious sites to Uncle Google (made by Google). ? — Read more
SHOWERTHOUGHTS – "Whoever invented third times the charm probably had 2 other slogans that failed" u/AmishGames

Source: Reddit
---
RETAILERS RAMPING UP THEIR DIGITAL AD SPEND, MOBILE AND SEARCH ARE THE WINNERS.
Every year, more and more advertising dollars are shifting online. Regardless of the type of business, the trend is strong across the board. Internet is the future of advertising and there doesn't seem to be anything that can stop this trend.
We've featured several reports on online advertising and here's the latest. This time it deals with RETAILERS and the amount of $$$ they spend on digital ads. Forecasts for the coming years are included.
Let's start with the overall numbers. These are the estimated totals for MOBILE online ad spend by retailers:
$10.30B spent in 2016
$12.50Bspent in 2017
$15.80Bspent in 2018
$19.41Bforecast for 2019
$23.61Bforecast for 2020
The report doesn't contain total "yearly spends" for all platforms, but it is expected to reach $28.33B in 2019 alone. This means that mobile ad spend accounts for more than two-thirds. And that's a clear confirmation of yet another trend… everything goes mobile.
This shouldn't come as a surprise to anyone who's been watching the ad industry for a while. Just to give you an example, the big Facebook makes more than 90% of their revenue from mobile ads.
So we know that mobile advertising is growing and already accounts for the bigger part of total online ad spend. But surprisingly, desktop/laptop users are generating WAY more revenue for retailers. We have some data to back this up:
$311B in sales from desktop/laptop users in 2018, $324Bforecasted for 2019.
$203B in sales from mobile users in 2018, $262Bforecasted for 2019.
One thing is clear though, while desktop sales are still growing slowly, mobile sales are growing much faster. The growth rates are 4% for desktop and 29% for mobile. If the trends continue, which we expect, mobile will take over in terms of revenue soon too, maybe in 2 years.
And there is "something" out there that could help mobile sales even more it's Voice Search. The voice assistants such as Siri or Alexa are gaining popularity quickly. As much as 14% of US-based users are using this technology already and more than double plan to do so in the near future.
The future looks bright for those retailers who'll figure out how to use online ads correctly. But even though more and more of them increase their online advertising budgets, the core of the retail business still remains in the brick & mortar world.
In case you were wondering about how big the retail business was, let me share some numbers. Please note that these figures are for US only and certain segments are excluded (details in the report).
Brick & Mortar sales in 2018: $4,800B
The estimate for 2019: $4,888B
In case you missed it above, the online sales were "just" $514B in 2018. But again, check the trends. While the brick & mortar sales basically stopped growing, online retail is expected to grow by roughly 15% this year and even more in 2020.
One does not simply ignore the trends ?
---
FEATURED STM THREAD:


WANNA START IN ADULT? WHAT TOOLS DO YOU REALLY NEED?
Not all verticals and traffic types are equal. Some require higher testing budgets than the rest. Some traffic types are harder to tame and lots of tools are needed to properly manage such campaigns.
On the other hand, some traffic types are quite transparent and all you need to work with them is a bunch of basic tools such as a tracker, hosting and maybe a spytool. And adult traffic is one of these.
We're not saying it's easy to make money with it, but you definitely do not need an arsenal of tools to manage these clicks. Wondering what's really needed to start in adult? Check out the 1st lesson of the recently started series about Adult Traffic from STM mod Matej (matuloo). 
---
Stay tuned for the next edition of MRKTRS WKLY.
Want to offer some feedback or submit content? Email us at [email protected]