---
? Barcelona, Spain
---

MRKTRS 

x

 STM WKLY #92
---
[REVIEW] AWE 2019 WAS A BLAST!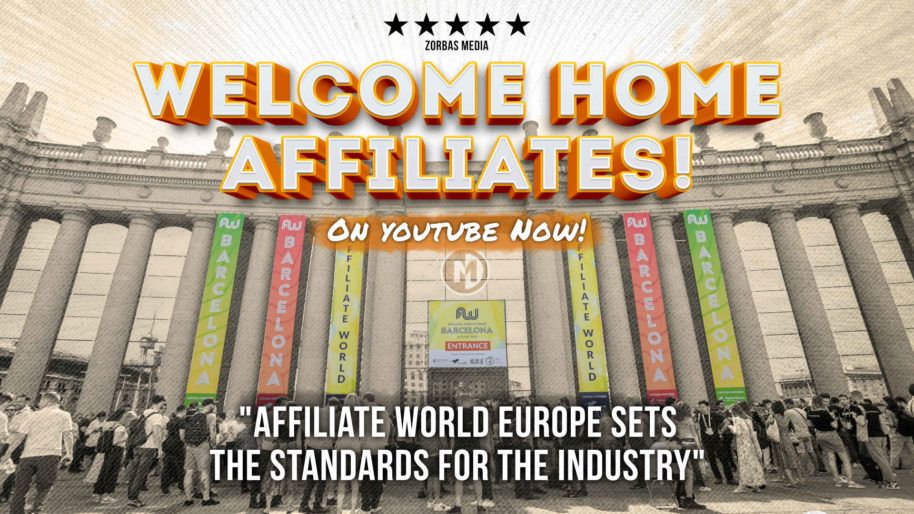 Almost a month has passed since the doors of Affiliate World Europe 2019 closed and it's safe to say it's been the biggest AW event to date! The STM and MRKTRS teams attended the event and we all had an absolute blast.
The venue has improved (it's also the home of Sonar Music Festival), there were more attendees than ever, more speakers than ever and more advertisers than ever… we could go on, but the numbers speak for themselves:
3,100+ attendees walked the venue
More than 30 speakers shared their knowledge and insights with an eager audience
110+ advertisers and 150+ affiliate networks exhibited at the show
35+ traffic sources presented their offerings to attendees
We've talked to MANY affiliates and business partners, either at the STM booth or at one of the many parties and everyone loved the show. Of course, there were some minor problems here and there, but the organizing team is already working on ironing these out for future shows.
Organizing a show like AW is not an easy task and that's what we want to write about today. You might be wondering how long it takes to put something like this together and how many people are actually involved.
And we gathered these answers for you. Actually, someone else did the work for us 🙂 The Zorbas Media guys just published their video review of the event and one of the interviewees was none other than Chad Wilton, Head of Strategic Partnerships and Content at AWC.
You can check the video on YouTube here, but here are some interesting facts:
The planning of every AW Conference starts 8 months prior to D-day.
A team of 40+ people works on the organizing team. It's an interesting mix of people from a number of countries, including the Philippines, UK, Canada, New Zealand, etc…
Exhibitors are carefully picked by the AW team, there is a waitlist and not everyone is accepted. The goal is to keep a balanced mix that matches the audience.
Chad dives into greater detail in the interview, for example, whether a location change is planned, why the venue was changed, how much the show grows every year, what was the biggest problem with AWeurope 2019 … It's definitely one to watch. 
Plus experience the event through the eyes of Zorbas Media who explored each area of the event, and interviewed many interesting affiliates and companies
So what about you? Did you make it to AWE this year? Did you like it? And will we see you at AWasia 2019 in Bangkok this December? See you there!
---
WEEKLY PICKS:

FORTUNE – Duolingo is a household name these days, but the road to building the $700M language app was far from smooth. This is how Luis von Ahn played the Game of Tongues. And won ?— Read more
CAREERS – Affjobs have dropped a number of interesting Media Buyer & Aff Manager jobs on their platform this week, including two based in Barcelona and one in Singapore ? — Check them out
CREATIVE – Twitter's new ad campaign is genius, turning customer behavior into creative commercials. ? — Read more
AWE – Affiliate I Am Attila explains why AWeurope is his "favorite conference of the year, every year" and reveals his key takeaways from the event
 — Read more
HOMEPAGE – First impressions matter. That's why Charles Ngo has written a 7-step homepage framework for Ecommerce affiliates. It's bookmark worthy. ? — Read more
SPY – Spy on your Facebook competitor with this new tool that'll send you an email whenever your competitor launches a new FB Ad campaign ?️ — Read more
SHOWERTHOUGHTS – "Zero gravity allows for the creation of a pizza with toppings on both sides" / u/Cephell 
Source: Reddit
---
THE 15 FOUNDATIONS OF 8-FIGURE ECOMMERCE BUSINESSES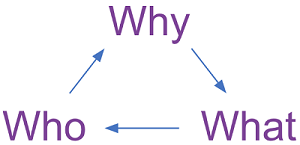 What separates the most successful ecommerce businesses from the less successful? Alex Brown, co-founder of Dollar Beard Club among other ecommerce ventures, believes it boils down to 15 Foundations.
With these, you can build an epic ecommerce business with a very strong backbone. 
You need to have the right systems, strategies and partners in place in order to build a scalable company. Neglect to pull these levers and it could stump your growth or lead to failure. 
Here's a few notable points extracted from Alex's 15 Foundations:
4. Customer Acquisition & Revenue Growth: Look deeper than just your CPA. What ads bring in customers with higher LTV? These are your money makers.
5. Branding: By building out a solid brand you are creating an asset that adds significant value to your company. Build an effective "branding cycle" that starts with "why'. 
7. Product Development & Sourcing: the easiest pathway to new products is by iterating existing products in the marketplaces and making them more effective and unique.
9. Packaging: Often overlooked, this is an essential part of the customer experience and LTV. For inspiration, check out LUMI 
13. Amazon: It's competitive, but at the very least begin on Amazon so you have a chance of customers finding and buying your brand over your competitors.
15. Retention & Customer Experience: create a community that retains the engagement, trust, and loyalty of your customers, the opportunities for boosting revenue are overwhelming.  
You don't need to manage all of these yourself, but it's vital you understand them and outsource to the right people that can help drive your business forward. 
Check out the full article on LinkedIn to see the full 15 foundations for scaling past 8-figures, or kick-back and watch Alex's video
---
FEATURED STM THREAD:
STARTING FROM THE BEGINNING
One of the best follow along's we've seen recently on STM just keeps getting better. The STM user "diplomat" switched to PUSH traffic and after a couple of rough days, he now enjoys 3 figure profits with his campaigns.
Just today, he posted an update in his follow along thread and the numbers are looking good again. $XXX profit, with a very healthy ROI of 69.94%… now it's time to scale to the moon!
In case you're wondering what vertical he runs and where he gets the clicks from, it's all in the thread that grew to a 4-page monster already. Diplomat documented his journey in great detail and he received lots of useful tips from the community. This is a follow-along you definitely do not want to miss 🙂 
---
Stay tuned for the next edition of MRKTRS WKLY.
Want to offer some feedback or submit content? Email us at [email protected]