---
? Bangkok, Thailand
---

MRKTRS 

x

 STM WKLY #74
---
ZACK HACKS THE AMAZON ALGORITHM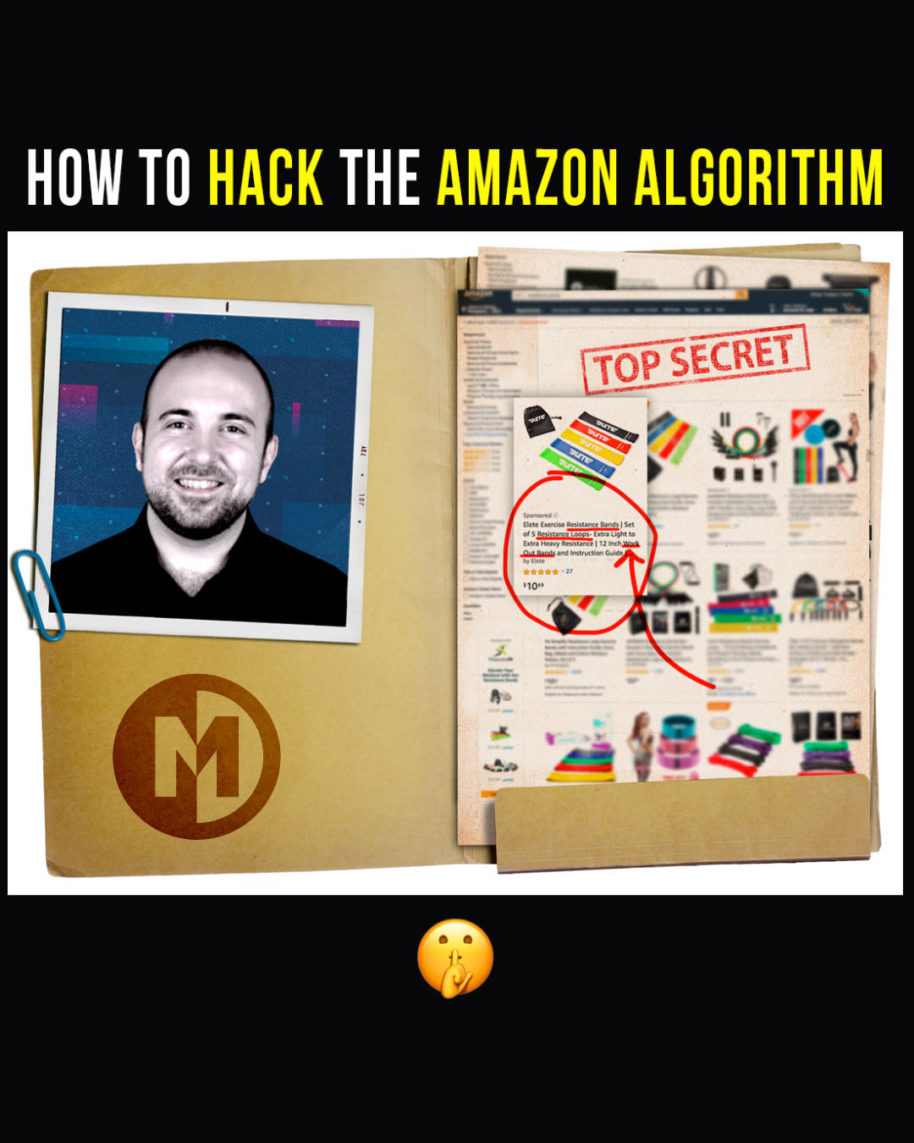 When Zack Franklin (@zack on STM) took the stage at Affiliate World Asia in December, few knew he was going to really blow our socks off with this bold claim: Affiliates are built to kill it in the Amazon industry
Why? Well, there are companies making literally millions of dollars on Amazon and they don't have a clue about marketing. There's a big opportunity for Affiliates to build six figure per month stores. 
What's more, Zack revealed some top secret info on Amazon's A9 algorithm he managed to extract directly from Amazon.
Want to know what the number one ranking factor is for Amazon?
Is it…
⛔️ Conversion Rates? Nope.
⛔️ Reviews? Try again.
⛔️ Product CTR? Not quite.
The most important metric that affects rankings by 59% is…Add To Carts ?
The Amazon Algo boils down to:
Add to Carts

Quantity of 

purchases

Keyword quantity
Get these three things right, that's 90% of the Amazon game according to Zack.
Zack even dropped a very valuable Pro Tip that involves running coupons that don't work and explained why it works so well.
So go check out the post on the AWC Facebook page and join the conversation. 
P.S. You can rewatch Zack's whole AWA18 speech on AWC's channel here
---
IS DAYPARTING A THING? TWITTER SAYS YES!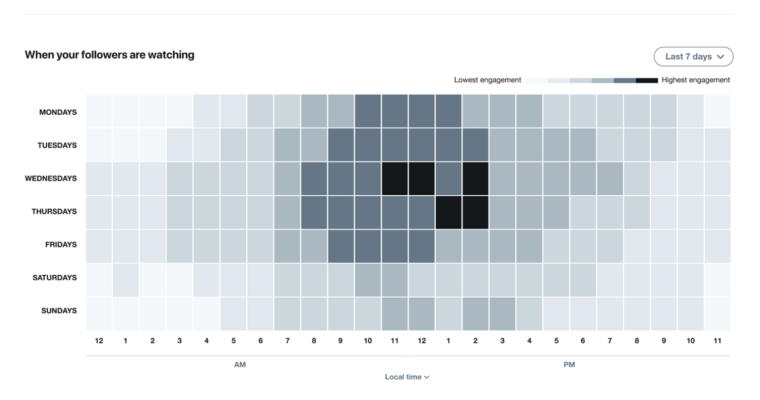 Running campaigns only during certain hours of the day, has been a tactic used commonly by affiliates for many years already. It's no secret that specific audiences are more likely to respond to our ads at certain times, just as some verticals are better suited for specific parts of the day or week. This specific targeting approach is called the "dayparting".
To properly utilize this method, we need TONS of data, otherwise, we might end up with skewed results and actually hurt our campaigns instead of improving them. The reason is simple, these patterns are rather hard to spot and standard daily fluctuations are often responsible for false signals.
This is also the reason for a bit of controversy, when it comes to the validity of dayparting in the first place. For every fan of this approach, there is one who'd vote against it. So if you're one of those who doesn't believe in the power of time-based ad serving, we've got a strong argument for you today, to reconsider your position.
Someone who certainly has a ton of data in their hands, recently launched a new insights tool, that deals exactly with the best times of the day to release posts for maximum reach and user engagement.
Yes, we are talking about one of the largest social media networks: TWITTER. The new 'Timing is Everything' tool took months to build, the company says, and is part of a greater effort to provide users with more actionable data.
The newly launched tool is narrowly focused on video tweets specifically.
It displays historical data showing

when audiences on Twitter are watching and engaging with video content.

The tool doesn't show when a user's followers are watching the videos, it aggregates data on all users and their general patterns of

watching videos on the platform.
It's probably too soon to tell how accurate this data is and how much it relates to one's particular following, since the options are limited for now. One way or another, it gives the Twitter "Media Studio" users one more tool for improved post planning.
---
WEEKLY PICKS: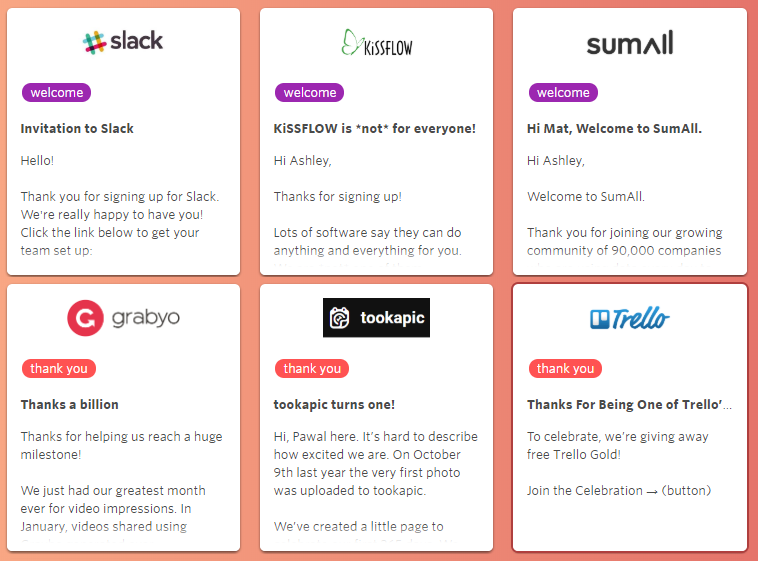 GOODCOPY – Writing good email copy for an email sequence can be tedious. Enter: goodemailcopy. An online tool that collates all of the best email examples for welcome, thank you, apology, update, invitation and much more used by some of the biggest companies around. ✍️ — Check them out
LESSONS – Here's 15 business lessons Nathan Barry learned building ConvertKit into a $15 million ARR beast ? — Read lessons
CONVERSATION – Is this how Facebook will recapture the magic of earlier years? Mark Zuckerberg wants Facebook to emulate WeChat ?️ — Read how
$500 – Want to be a digital nomad somewhere, anywhere for $500 a month? According to this Reddit post, it's possible in these cities ? — Read post 
---
KEYSTONE HABITS
Keystone habit 
A single behavior that sets off a chain reaction of other positive habits throughout the day.
Benjamin Franklin used to take "cold air baths", where he sat naked in front of his window each morning. Beethoven used to count out each 60 coffee beans for his morning coffee. Steve Jobs ate only carrots for a while. Bill Gates rocks in a rocking chair to calm down. Nikola Tesla slept in six 20-minute intervals to gain more hours of productivity each day.
All of these behaviors share one common principle: they're keystone habits. 
For Beethoven, his coffee counting ritual was methodical and required intense focus. It put his mind in the game for the musical challenges that laid ahead that day. 
These keystone habits take consistency, discipline and focus. And have many positive outcomes. 
TheHustle laid down 3 tips to develop your own keystone habits:
Start at the end. Understand what you want to change eg. waking up earlier or launching more campaigns. Write it down then work backward.
Create a daily routine of actions that energize

you like a cold shower, a morning workout – the important thing is persistence. Make it a habit.

Build momentum. Once you've started creating new habits, don't stop. It takes on average 66 days to form a new habit.
Forming a keystone habit will help you both professionally and personally, from kick-starting the day in a positive way or offering the motivation to learn and smash goals. 
Become obsessive over the habit. Stay consistent and you'll reap the benefits.  
---
FEATURED STM THREAD:


ANOTHER BIG FOLLOW ALONG TO WATCH!

 
Everyone on the STM Forum loves the follow alongs, especially those started by individuals who have the dedication and drive it takes to actually become successful in affiliate marketing. And today, we'd like to point your attention to one started by jack_l, a serial entrepreneur who has turned into a full time paid traffic affiliate.
Jack used to be a house flipper / real estate investor, then he dabbled in SEO and organic traffic building. After having pretty solid success in the organic game, Jack wanted to up the game and speed the money making process up a notch … so he landed in the paid traffic game.
Fast forward a couple months, Jack is now generating $2000 per day in revenue from NATIVE traffic and reinvesting most of his profits into mastering other sources and verticals. And the best part? To give back to the community that has helped him along the way, Jack is posting very useful info in his follow along and many other threads on STM!
---
Stay tuned for the next edition of MRKTRS WKLY.
Want to offer some feedback or submit content? Email us at [email protected]