---
? Texas, USA
---

MRKTRS 

x

 STM WKLY #91
---
WAIT. PEOPLE ACTUALLY WANT ADS IN PODCASTS?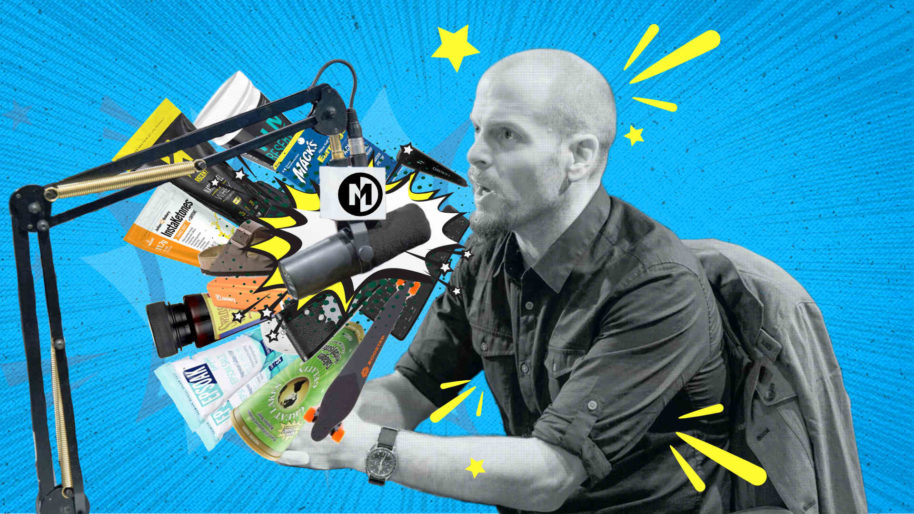 Last week we discussed an understated part of the online advertising world: Podcasts. In case you missed last week's issue, here's one attention-grabbing fact:
In 2018, marketers spent more than $479 million on podcast advertising in the US alone (source: Interactive Advertising Bureau)
Are you with us now? Let's talk about podcasts some more, shall we?
As an affiliate or an online MRKTR of any type, you know-how internet users perceive ads. They HATE them! 🙂 Or at least find them annoying. The more computer savvy people install ad blockers, the rest just try to ignore them. There is a reason why we have the term "banner blindness", right?
But podcast listeners seem to be different, or at least that's the impression we got after reading a recent blog post from Tim Ferriss. Never heard that name before? Tim happens to be one of the most popular podcasters out there with millions of listeners of his podcast show. A bit more info for you:
The Tim Ferriss Show is often the #1 business podcast on all of Apple Podcasts.

It's been ranked #1 out of 500,000+ podcasts on many occasions. 

It is the first business/interview podcast to pass 100,000,000 downloads.

It's been selected as the "Best of" Apple Podcasts for three years running, and readers of Fortune Magazine's Term Sheet recently selected it as their top business podcast.

It's now surpassed 400M downloads.
Anyway, Tim decided to do a test with his podcast show by moving from an ad-supported format to fan-supported model.
The idea was very simple, fans willing to support their favorite podcast would simply subscribe for a monthly fee of their choice. And it's safe to say that this experiment ended a complete flop.
Now, most of us were not surprised by the fact that it didn't really work out. People are generally not that keen on paying for something that they don't have to. So many people claim to be die-hard fans until it comes to opening their wallets 🙂
But there is something that we think is very interesting. Based on the feedback posted in the blog, MANY of Tim's listeners actually demanded for the ad-support format to return. Understand? People asked for ads to be served to them!!! How awesome is this? Check some of these comments that we copied from Tim's website:
…I don't mind hearing your sponsored adverts because I believe you've considered them carefully and only tell us about great products…

…I agreed about the ad-sponsored podcasts. As someone who has tried many of your recco'd products. You have built client consumer and fan-based trust.

Agreed – the ads are useful, especially since you add your own comments about your experience with the brands.
Amazing isn't it? If this isn't the perfect example of influencer marketing, then we don't know what is. Not many podcast shows have such a loyal fan base as Tim Ferris', but the message is quite clear, we believe. Finding the RIGHT podcast to run your ads will dramatically impact the effectiveness of your promotion. 
---
WEEKLY PICKS: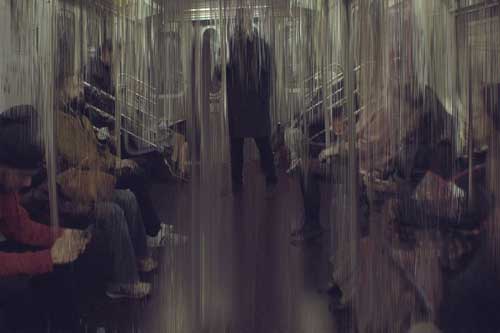 HACKED – The Great Hack, the documentary on Cambridge Analytica's involvement in the Trump election + Brexit campaign using mined data and Facebook ads, is now available for streaming on Netflix. Full of hyperbole, it's had very mixed reviews. Have a watch and share your thoughts (it might even spark some ideas of audience segmentation and personalized messaging for your campaigns ?) ? — Watch here
PRODUCTIVITY – Background noise actually helps your brain to concentrate and perform better, according to a neuropsychology researcher. It's called the 'Coffee Shop Effect'. It can even improve your decision making. ☕ — Read more
CONFLICT –  Are you a founder/leader that needs help managing conflict in your company? Here are six tactics to make conflict resolution a cornerstone of company culture. ? — Read more
PLATFORMS – Here are 5 new social media platforms marketers should know about, featuring TikTok, Caffeine, and an unknown Facebook app. ? — Read more
SCOOTSCOOP – These two scooter-towing entrepreneurs are taking it to Lime, Bird and co by repossessing electric scooters at an alarming rate. They've even released an app. ?️ — Read more
STARTUPS – Forbes have released their annual list of the next billion-dollar startups of 2019. ? — Read more
SHOWERTHOUGHTS – "It must be hard for stock photo models to find a date using Tinder, as everyone thinks they are catfishing" u/Zalmsalade

Source: Reddit
---
THE GLOBAL ECOMMERCE PLAYBOOK
Mainly targeting the US? Shopify has made a strong case for biting the bullet and expanding globally. 
They've laid out their blueprint on a platter for you to digest and profit. 
Fact: 85% of the world's purchasing power is outside the U.S
Prediction: Ecommerce sales are expected to hit $4.8 trillion USD by 2021
Yep, that's $4.08 trillion up for grabs. You want some of it? 
Shopify believes you can succeed where many others have failed. And their Ecommerce Playbook is here to help. 
It breaks down:
How to identify existing international interest: Start by diving into your Google Analytics for signs that international buyers have tried purchasing but have bounced at an advanced stage of your funnel. Plus how to identify Freight Forwarding using a GA hack. 
How to identify new market potential: take a peek at penetration (hehe), compound annual growth rate (Asia is dominating these trends) and the ease of doing business to understand how countries are improving their business climate.
How to work out the ROI potential: Before considering dealing with difficult cultural norms and accepting awkward local payment methods, use the market-potential worksheet to assess whether it's worth your time expanding to a certain country. 
How to test new regions quickly (and free): use marketplaces such as local alternatives to eBay or Amazon, or finding a reseller, or go wholesale. 
Translation: It's a must. Don't even think twice. Translate ads, emails, checkout and everything in between.
75% want to buy products in their native language

59% rarely or never buy from English-only sites

67% prefer navigation and content in their language
Whale hunting: how to break through the Great Firewall of China and infiltrate India.
Plus all the fun things like compliance, developing a shipping network, taxes and duties and much more.
This is one for the bookmarks if you're an ecommerce MRKTR. Some very useful references, tips, hacks, and stats in here if you're looking to scale globally. 
BONUS: Shopify's playbook reference the CIA's "The World Factbook" heavily – check it out.  It's a beast of information! 
---
FEATURED STM THREAD:


FROM -$10K TO +$10K PER MONTH!
Affiliate Marketing is usually full of ups and downs. Those who can't take it FAIL. But those who are persistent and don't give up… well, we've all read the success stories, right?
And here is another one for you. This time it's "khzidan" and his freshly posted report on how he went from losing a hefty chunk of $10k all the way to bringing home a solid $10k per month.
Khzidan took the original 6WAMC course from Zeno, an STM veteran who helped 100s of newbie affiliates to reach their first profits. And even though the course is no longer available, the knowledge he gained from it helped him to crack the AM code finally and become profitable.
And STM and the helpful mods (especially Amy) played a big role in his success! Check out the preview below.
---
Stay tuned for the next edition of MRKTRS WKLY.
Want to offer some feedback or submit content? Email us at [email protected]