---
USA
---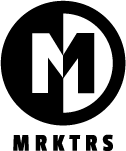 ---
😱 Pay or We Ban Your Adsense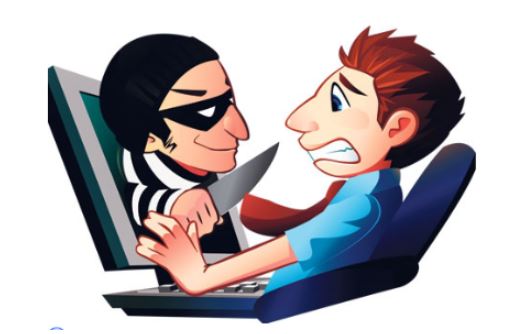 Fraudsters in a new elaborate scheme have started extorting Adsense users.
They demand bitcoin and in exchange promise not to flood a user's Adsense account with bot and junk traffic, getting it banned in the process.
A message from the fraudsters warns: "AdSense traffic assessment algorithms will detect very fast such a web traffic pattern as fraudulent."

The message demands $5,000 in Bitcoin to halt the attack, hoping to scare off publishers into paying up instead of risking their primary source of revenue.
The user reporting the issue says their account did not get banned but they did see an influx of traffic in their "AdSense invalid traffic report" from the past month.
Reports on The Search Engine Journal state that Google is "enhancing their defences" and cracking down on fraudulent clicks and traffic:
"This year, we're enhancing our defenses even more by improving the systems that identify potentially invalid traffic or high risk activities before ads are served. These defenses allow us to limit ad serving as needed to further protect our advertisers and users…"
>> Perhaps with Google's advanced clickbot detection tech we should feel a tad safer…check out the full piece here <<
---
[SPONSORED] Push Notifications: Why You Should Try It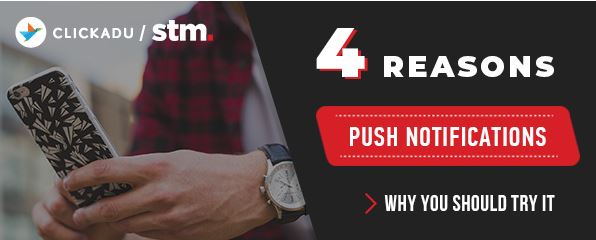 Howdy folks, Clickadu here!
We're giving out bonus traffic – interested?
In case you haven't tried Clickadu's Push Notifications traffic, we have prepared an incentive for you to try. This is what you'll get:
• 2BLN of multi-geo Push Traffic from direct publishers

• Four pricing models: CPC, SmartCPA, SmartCPM, CPM

• More verticals allowed than on any other ad network

• And last but not least: 25% cashback* to test our traffic for yourself!
How to get it? Simply apply promo code PUSHBASH during the registration process, then start launching push campaigns.
When you're done testing, simply claim your cashback to receive it in your account!
* maximum cashback amount is $250.
---
➕ Motivation Dwindling? Here's How to Rebuild It
The Thrive community answers how to rebuild your motivation when it begins to dwindle:

Take a moment to reset

"I hit the 'reset' button to recommit. For me, this means going for a walk outside, calling a friend, journaling, taking a nap, drinking a glass of water, or doing a short meditation."

Remember your original "why"

"When I start to feel my motivation slipping away on a goal that I've been focused on for a while, I stop and ask myself, 'Is this something I actually want?'

Acknowledge the progress you've already made
"I rebuild motivation by looking for evidence of all the things I've done so far. Even if I've fallen off track, I've usually made at least a little bit of positive movement toward my goal…"

Try again
"I am currently committing to a Microstep of decluttering my home for fifteen minutes each day. At first, if I skipped a day, I would try to make it up the following day by doing thirty minutes. 
Reassess your timeline
"When my motivation begins to dwindle, I find that it's a good time for an honest reassessment of the habits that I've set up to achieve my goal. I set a four-week weight loss goal, but felt that I was working out too often and wasn't eating enough, so I was very tired. I decided to stretch that goal to eight weeks instead, and I was much happier. I was able to reassess, pivot, and reach my goal."

Create a concrete plan
"To rebuild motivation, I separate the planning from the doing. I find that when I plan in advance and create a list that is truly executable, I don't need to rely on motivation or internal reserves. I just execute the list according to how I've time-blocked it. 
Be sure to read the full list of tips and their full descriptions.
>> Go here for the full excerpts from each tip plus tons more tips in there! <<
---
Weekly Picks
ZUCC – Take a look at the Zuckerberg's lost notebook (warning: long read!) 📒  — Read more
ToTok? – Google removes alleged spying app ToTok from the Play Store for a second time 🕵️ — Read more
LOL – Here are 5 tips on how to use humour to build better consumer experiences.😂 — Read more

TIME  – 3 time management tips for entrepreneurs (and MRKTRs) ⏱️ — Read more

REMOTE  – Here's how you can build a successful remote business 🏝️ — Read more
SHOWERTHOUGHTS – "Maybe superheroes wear capes to hide the zipper on the back of their onesie." / u/Eagle_Blimp
Source: Reddit
---
Tracking Campaigns In The Post-cookie Era.
Third party cookies are on their way out! That might be a bit of an exaggeration, but we all know that privacy advocates are pushing hard to make that happen. All the Facebook scandals didn't help it either.
One way or another, the pressure is there and the upcoming, or already applied, browser updates are certainly not gonna make it easier for us to track out visitors and retarget them. Whatever industry expert you talk to, the answers will be similar: we need to adapt and focus more on internal tracking and forget about all the third party data we were able to use until now.
Today, we have an interesting article for you… 11 experts shared their opinion on the future of attribution and consumer tracking. The consensus seems to be pretty clear, we need to focus on knowing our customers and use our own means of tracking them.
Subscription models, optin based services, assigning our own IDs … this seems to be the future and if executed properly, we might actually gather more valuable data this way, compared to the 3rd party services out there.
Check the article below:
---
[FEATURED STM THREAD] Not Sure What To Choose For Your First Campaign?
We've all been there … choosing the first offer to promote might be a daunting task. There are so many out there, in various verticals and GEOs. And then there is the fear of starting with something that has no potential anymore.
But once again, STM comes for the rescue 🙂 One of our newest moderators (twinaxe) started a very nice initiative. He's doing the hard work for you… testing offers with his own money and revealing those that show promise.
And he already did the first round of testing! The result is a nice little gambling offer for TH… solid payout, converting all traffic and the initial results look promising.
One less excuse for you to not start your first campaign today! Grab it while it's hot 🙂
---
Stay tuned for the next edition of MRKTRS WKLY.
Want to offer some feedback or submit content? Email us at [email protected]