---
? Barcelona, Spain
---

MRKTRS

x

STM WKLY #88
---
LIBRA, THE FB CRYPTOCURRENCY IS HERE! WILL IT CHANGE ANYTHING OR IS IT SET TO FAIL?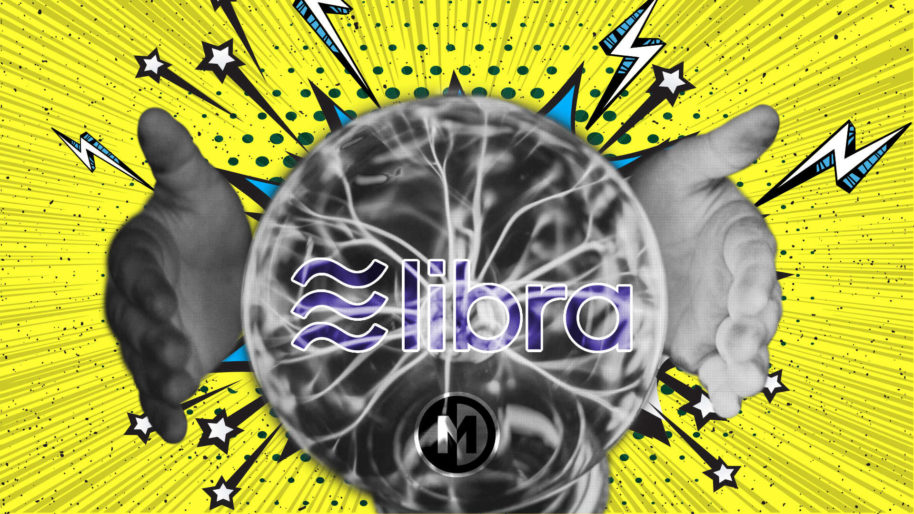 We're sure you've heard something about Libra, the new cryptocurrency developed and backed by Facebook. It's been all over the news for quite a while, so you'd have to live under a rock in order to miss the buzz.
So let's take a look at what we know about it, shall we?
Libra is supposed to be a Stable Coin, which basically means its value should be resistant to sudden price changes. Most of the stablecoins out there, such as Tether, are more or less tied to the value of US dollar, or the EUR. In an ideal case, their value is 1:1 with the reference currency.
But according to Laura McCracken (Facebook's head of financial services and payment partnerships for Northern Europe), Libra won't be tied to a single fiat currency, but will instead be linked to a basket of currencies in order to prevent volatility. On top of that, some sources report that even "low risk" securities should be part of the basket.
And that could mean what? Possible revenue for FB in case they really convert all the funds acquired by selling Libra, into the mentioned currencies and securities. Could this be the main motive that drives the Libra development?
In a  recent article that was published by Forbes, Caitlin Long definitely considers this as an option. But there are a few more key points that she talks about and Caitlin also made some interesting predictions as to what Libra could become. Let's mention a few of them:
Facebook will pay interest rate to holders of Libra…this could greatly increase the interest into the currency. And the combined currency/securities basket could definitely generate the income needed.
Libra will become a powerful force for good in developing countries… central banks in certain parts of the world are not really doing their job properly (Venezuela for example) so a global reliable cryptocurrency could become very popular.
If Libra picks up, Facebook's foundation that is set to govern the currency could become an important player in global capital markets.
Libra could solve part of the regulatory uncertainty for the whole crypto market. Such a big players as FB definitely has more negotiating power than some anonymous team.
Whatever happens next, we are guaranteed to see a lot of interesting topics for discussion. FB is known for privacy issues… do we really want them to collect yet more data on our shopping/spending habits?
Whatever happens to Libra, one thing is clear here, it will greatly affect the popularity of the whole crypto space. FB has billions of users, so we are guaranteed to see more and more people seeking crypto related information and possibly invest into it.
So even if the Libra project fails, should that happen eventually, it can actually benefit Bitcoin and start another bull run in the crypto world. We will likely have to wait a few more months to see how this unfolds. But the increased interest is already moving the crypto markets and that's possibly just the beginning 🙂
---
THE BIBLE FOR BUILDING A BUSINESS
I recently came across this 50,000 word Google Doc, "The Great CEO within".
It literally covers EVERYTHING.
Starting out
Hiring
Management
Scaling
Organizational structures
Health
Decision making
Personal challenges as a CEO
The works!
I haven't got through it all but here are my notes so far:
Solo founders have high rates of burnout. The emotional burden is just too high.

Find a partner, someone who has complementary skills to yours.

Give your partner a large % of your company, but not 50%. There is no easy way to break a decision deadlock.
Your partner's purpose is not to be value-add forever.Your co-founder's purpose is to help you achieve success in your march to Product-Market Fit.
What is Product-Market Fit?Creating a product or service that customers value so much that they are willing to both buy it and recommend it.
Founding teams should never grow beyond six until there is true product-market fit.
Once you bring on remote workers, and your team scales beyond 15-20 people, most likely things will begin to fall apart. You will hire very talented people and they simply won't perform in the way that you hope or expect.  You will end up doing more and more work yourself, working longer and longer hours, just to keep the company afloat. The good news is that the same system that allows your company to operate well with 25 people, will also allow it to work well with 25,000.
Great companies are made up of great individual performers. Your example inspires your team.
A lot of Silicon Valley CEOs use the system outlined in the book Getting Things Done: The art of stress-free productivity, by David Allen.
Always aim for inbox zero.
As a CEO always assign two hours a day to your top goal.  There is a great book called "Essentialism" about this.
---
WEEKLY PICKS: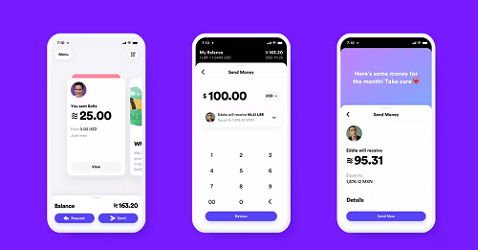 CRYPTO – Facebook's new crypto wallet Calibra is a new subsidiary of the company and it's how they plan on making money off Libra (their new cryptocurrency) ? — Read more
AI LEG – An AI, open-source bionic leg was revealed at Amazon's Re: MARS conference in Vegas. "It has the potential to make my life much easier and better." ? — Read more
MONEYBAGS – Google drops $1 Billion in plans to invest in 20,000 homes in the San Francisco Bay Area ? — Read more
CHATBOTS – With chatbots being all the rage and notorious for bringing in ROIs upwards of 300% you can now go ahead and directly copy 10 of them for various verticals ?— Read more
TESLA – The queen of "shitty robots" Simone Giertz has converted a Tesla Model 3 into a pickup truck because why not? ?— Read more

SHOWERTHOUGHTS – "How do vampires always look so well groomed if they can't see themselves in the mirror." u/Bruce_The_Bat

Source: Reddit 
---
FEATURED STM THREAD:
WOO HOO PARTIES ARE COMING. GET YOUR LIVERS READY, AWE 2019 IS AROUND THE CORNER 🙂
Affiliate World Europe 2019 is just around the corner and it's gonna be bigger and better than ever before. And we're not speaking just about the on-venue stuff like speeches and networking events! There's gonna be parties! Lots of them 🙂
Couple 100s of STMers always attend every AWC event and this one is gonna be no different. Ever wanted to have a real life chat with your STM buddies? Now's the time to do it, in style 🙂 
We just published a list of parties that you can attend during AWE and the choice is pretty much spectacular 🙂 Will we see you there?
---
Stay tuned for the next edition of MRKTRS WKLY.
Want to offer some feedback or submit content? Email us at [email protected]