---
USA
---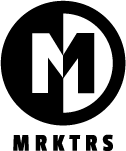 ---
How do you make $13.2 billion in 15 minutes?
Step 1: Be Jeff Bezos
Step 2: Own 12% of Amazon stocks
Step 3: Sit back and relax
In extended trading at 4:16 pm Thursday in New York, Amazon.com Inc.'s shares surged 12% to $2,100.
Bezos' net worth is estimated around $129.5 billion according to Bloomberg Billionaires Index.
Bezos owns about 12% of Amazon's outstanding stock which accounts for the bulk of his fortune.
The Thursday surge added over $90 billion to Amazon's market value, currently sitting above $1 trillion.
Meanwhile, Elon Musk's fortune went up by $2.3 billion after Tesla Inc.'s shares rose after better-than-expected results.
Mark Zuckerberg's fortune tumbled by $4 billion as Facebook's shares took a deep dive with their "slowest-ever" quarterly growth.
---
[SPONSORED] Making the Most Money Off Your Adult Traffic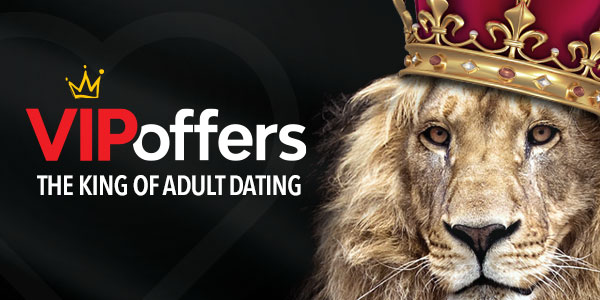 Dating is the undisputed king in the Adult vertical. Everyone is familiar with it, and while it is a highly competitive market, dating offers as we know them are going to be around for a long time.
Cam sites and tube sites have popped up everywhere on the internet, but nothing compares to the allure and thrill of browsing and interacting with local singles. In our modern times, people are hyper connected but more lonely than ever – that's what keeps the curious users and dating conversions rolling in.
More and more end users are looking for all types of dating experiences online. However, that doesn't mean it is easy to profit from the same old run of the mill dating offers.
STM dating expert Matuloo weighs in with some wisdom: "If you are trying to make it in dating using the same offers that every affiliate network rebrokers…good luck! You may as well start throwing money out the window. Dating is one of those verticals where offer means everything, find them or you're toast. Working directly with the advertiser is the only way at times."
Thankfully there are some direct advertisers out there that go the extra mile to craft dating offers that speak directly to the wants and needs of the modern user. VIPoffers is one direct advertiser network that has been consistently rated top notch for over 20 years.

Here's some quick reasons why you need to work with VIPoffers:
Pure Profit – VIPoffers has paid out over $2 Billion in affiliate commissions since 1996.
Trusted Partner – VIPoffers has been a pioneer in the online dating space for over 20 years – they're here to stay.
Goodbye Saturation – With thousands of offers and fully-custom white labels available, VIPoffers has you covered with something new that nobody has seen before.
Multiple Offer Types – Whether you're looking for CPL, CPA, CC submits, SOI or DOI, VIPoffers has a deep database of offers that will generate the most profit from your traffic.
Top Payouts – Talk with a VIPoffers account manager today and get the best payouts for your high-quality traffic.
Landing Page Legends – With a full stack in-house development team, VIPoffers pushes the envelope developing new landers, tours, and flows that continue to change the game year after year.
Are you looking to monetize your dating traffic? Team up with VIPoffers today and start working with the best in the industry – you and your bank account will be happy you did.
---
Weekly Picks
GEN Z – Here's how you shift your B2B strategy to Gen Z – they hate advertising. 🚸 — Read more

EWW – Ugly ads and art seem to be plaguing social media networks. 🙈 — Read more
STREAM – It seems everybody's a winner in the streaming wars. 📺 — Read more
WHOOPS – Microsoft Teams down after Microsoft forgot to renew a certificate. 😂 — Read more
PRE-SELL – Quora teaches us how to write pre-sell articles for our affiliate products. 🏫 — Read more
SHOWERTHOUGHTS – "Dropping a cup of coffee usually wakes you up more than drinking it" / u/Finka_my_ash
Source: Reddit
---
7 Big Trends Impacting Small Business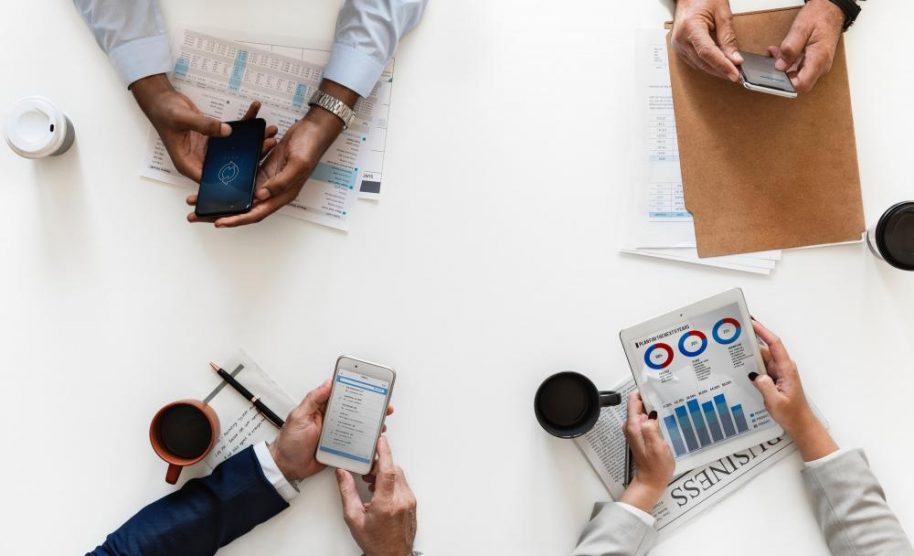 #1 Main Street businesses to have a "renaissance"
Laura Goldberg, Chief Revenue Officer for Kabbage, states that many businesses are driven to take much-needed breaks from technologies, aligning their focus towards older traditions to do timeless tasks – stuff like "personalization" and "strong relationships". There are no algorithms that can replace your pipes.
#2 Less reliance on large players for tech
Small Ecommerce based businesses are to become less reliant on big players. Government regulations on giants like Google and Amazon will facilitate the return of smaller, independent distribution.
#3 More storytelling, less data
Post heavy shifts towards data-driven approaches, companies are starting to turn back to good old-school storytelling that resonates with the audience.
#4 Side Hustles will Become Real Businesses

Younger generations are leaning towards side-hustles as the typical "office job" becomes less and less attractive. Technology drastically lowers the business barrier to entry and more people are turning towards entrepreneurship.
#5 Increased value placed on sustainability vs growth

Instead of a focus on "rapid growth" and over-inflated valuations small businesses and startups are going to shift towards sustainability and profitability.
#6 AI will automate mundane tasks leaving room for innovation

AI has already begun taking simple tasks off the plate of the small business owner leaving more time to focus on ideas instead.
#7 Small businesses to go cashless, relying entirely on digital payment methods.

More businesses are going direct to consumer and online – even those with a physical storefront are finding digital payment methods far more advantageous than cash-on-hand. Digital payment methods are more affordable and convenient.
---
FEATURED STM THREAD: In-Page Push Ads… A new PUSH format or?
So while we're all waiting for the Chrome80 update to finally kick in and show its teeth, the PUSH networks are trying to fight back with a new format, called In-Page Push Ads. So what exactly is it and how much does it have in common with the standard push notification format?
Erik (one of STMs mods) just started a thread on the subject, 2 or 3 days ago, and several other members chimed in with their opinions and even some early data on how well this new format actually performs.
First of all, in-page push ads are a completely different beast. It's pretty much just another "banner" format, that gets shown to people who actually browse some sites. It's basically a small pop up, that's trying to mimic the look of a push notification message.
It's not a subscription based model, you cannot randomly "push" these ads to users, just because they are online… they need to be browsing some website. That's why you can see this format only at traffic networks that have inventory from direct publishers (website owners).
When I first saw this format a bell rang in my head 🙂 It's been used quite a lot in … yes you guessed it right … the adult industry! Once again, the naughty part of the net showed the way and now mainstream followed.
In adult, these used to be called IM-Pops, so Instant Message Pops… the goal was to mimic the look of whatsapp, messenger, ICQ message windows or whatever app was popular at the moment.
This format had a really high CTR, though a bit lower conversion rates, as is normal with misleading formats… but it worked pretty well to be honest. IM Pops faded out from a large part, when Google started to enforce their "better ads" policies, but looks like we are about to see a comeback here. After all, the better ads initiative didn't have such a deadly effect as everyone expected.
Since it's a new format (at least in mainstream) the volumes are still limited, but that should change soon as more and more networks start to offer it to their clients. Prices are low for now, so jump on it while it lasts 🙂
Oh, and if you want to see the data I mentioned earlier, login to the STM Forum and check the thread for yourself. The link is below 🙂
---
Stay tuned for the next edition of MRKTRS WKLY.
Want to offer some feedback or submit content? Email us at [email protected]