---
? Hong Kong
---

MRKTRS WKLY #51
---
THIS IS WHY CZ IS THE RD
Investor Michael Arrington had a few words to say about CEO of Binance, Changpeng ("CZ") Zhao.
He's the real f&%*#g deal.
Arrington has interviewed many business leaders of our time from Steve Jobs, Eric Schmidt, Larry Page, Jeff Bezos, Bill Gates to Mark Zuckerberg and more.
CZ may not reach the same level of success but he's right up there in that group of titans in terms of personality, drive and charisma.
Another angel investor David Lee chimed in: CZ is impressive as a communicator and his talk was very precise. He focuses on users, long-term view and embracing failure.
Here are Lee's 10 key observations:

CZ thinks Binance has been successful so far because they want to lead on values and ethics.
Wantsevery competitor to copy their features – it grows the pie.
His goal is 1.2 BB users. They are at 10 MM now. That's what he thinks about.
Decentralized exchanges are 5-10 years away from being superior to centralized. They will catch up though.
2018 was supposed to be year of regulation. He views progress this year as "very positive" in Asia.
His vision – there will be millions of tokens in the future. Security tokens essential to this future. His vision – over 1mm tokens.
Won't enter Korea unless someone else does. He will be a fast follower. He was very candid.
He doesn't think we're in a bear marketand nowhere near the bottom.
He doesn't read white papers. He just focuses on tech and operations.
He spends less than 15 minutes a day on Twitter.
Arrington's parting advice: Bet on CZ. Don't bet against him.
---
WEEKLY PICKS
INFLUENCE – This Chrome Extension is amazing for gathering invaluable Instagram influencer insights instantly  ? — Get it
BUY OUT – Buffer spent $3.3 million – about half of their cash – to buy out their VC investors. Here's why  ? — View More 
KANBAN – Struggle with to do lists? This CTO believes they don't work. His suggestion: a personal Kanban.  ? — Read More
TIPS – Five-time founder Rahul Varshneya shares 9 practical tips for new entrepreneurs  ? — Check it out
---
PHOTO OF THE WEEK:
EOIN CASEY w/ WORKIN' LIKE A DOG 
Submit your best work/lifestyle photo or video in the MRKTRS Facebook Group ?
---
HOT OFF THE PRESS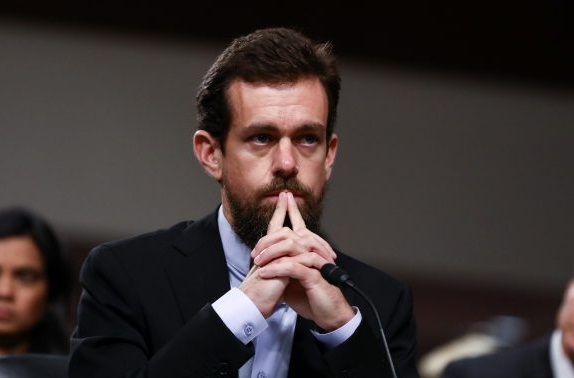 SENATE – Another day, another political grilling. Not just Facebook this time. But Twitter too and the absent Google. Here's TechCrunch's highlights of the hearing. ?⚖️ — Read More
SHHH – Speaking of the big G… They've cut a "secret" deal with Mastercard to track real-life purchases. ? — View Here
SKYPE – Skype FINALLY has added call recording. 'bout time  ⏺ — View More
---
Stay tuned for the next edition of MRKTRS WKLY.
Want to offer some feedback or submit content? Email us at [email protected]