---
Charlotte, NC
---

---
14 SALES TOOLS FOR B2B SAAS STARTUPS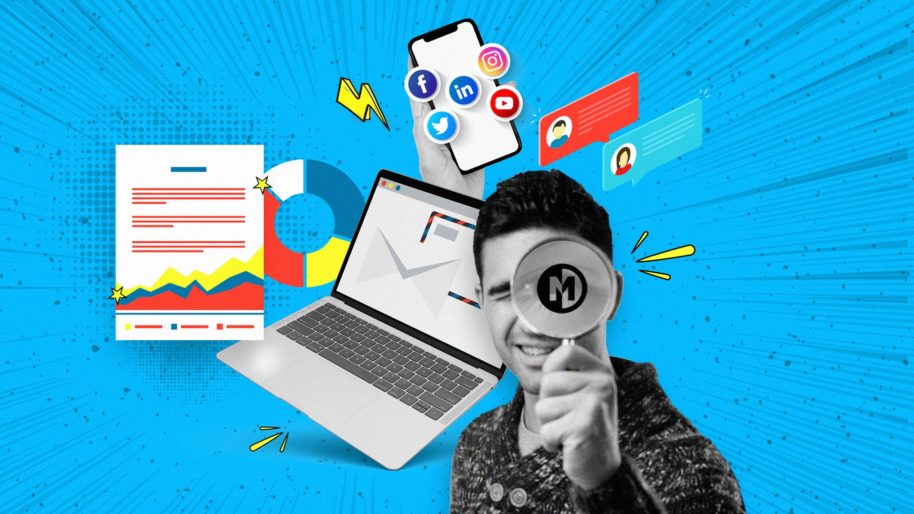 Without sales no SaaS startup can survive or attract investors.
What most salespeople spend time on is setting up and managing sales funnels and processes instead of what they should be doing in the first place…closing deals.
SaaSicorn (!) has put together a list of 14 tools to save time and help you spend more time on closing deals.
Here's a quick rundown:
NeverBounce – An email cleaning service helping you clean & verify your lists and prevent bounces. 

Reply – A multichannel sales engagement platform which automates email outreach, calls and tasks.

GrowthList – A big database of "hand-researched reports of fast-growing tech companies". Fresh B2B leads you can reach out to. Included are a URL & Twitter account, funding type, money raised, funding date, CEO name and others.

Marketo – Powerful marketing automation software across multiple channels. Ads, email, account insights, mobile, social, analytics predictive content and others.

Nimble – A high-end CRM system that makes use of social media. Automatically imports relevant prospects from your existing network of social media profiles.

ClearBit – Offers APIs designed to help businesses grow.

Followup.cc – A Gmail plugin that lets you set reminders, import Salesforce contacts and a send later feature.

Boomerang – Another Gmail plugin that lets you schedule emails or add reminders.

Base – CRM/Sales platform aimed at business or enterprise sales teams with a wide range of features.

Pipedrive – It's a visual sales pipeline you can setup in minutes and lets you see all deals in a visual way, organise contacts and forecast sales.
Salesflare – An AI sales assistant for Outlook, Gmail and mobile devices that works with your CRM.

Email Hunter – Find the email address of any company in seconds. It only does one thing but it does it very well.

Outreach – Enterprise communications platform for sales teams.

Growbots – All-in-one outbound sales automation platform with automatic lead gen and email drip campaigns with CRM & Zapier integration.

RevBoss – All-in-one outbound sales automation platform with automatic lead gen and email drip campaigns with CRM & Zapier integration.
---
PROS & CONS OF VIRTUAL TEAMS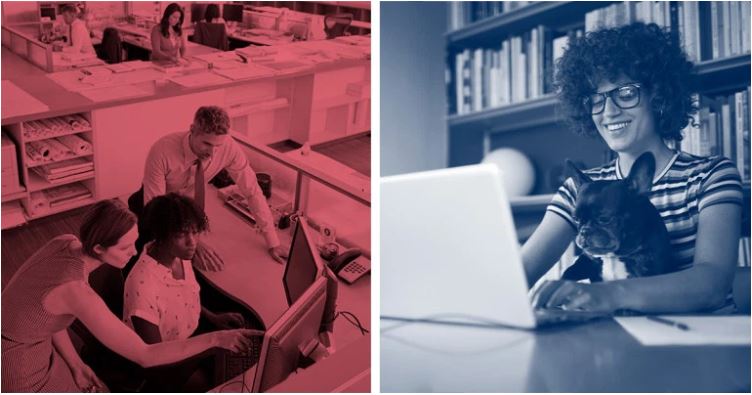 The number of remotely working employees rose from 39% to 43% between 2012 to 2016.
Malone University says "employees are going home, but they're still working. In fact, they may be working a lot more and more productively."
Can we let go of the seemingly old-school in-person team in a traditional physical office, please?
Collaboration tools, communication devices, apps and all sorts of handheld "assistants" make it easier than ever to collaborate online.
There are a number of advantages and challenges of virtual teams.
Alec Newcobm, CEO @ ScaledOn.com started a virtual team in 2013 and his experiment proved successful despite a lot of initial doubt.
Being clear about his company's approach brought success.
"An extensive study of 80 software development teams with programmers from the United States, South America, Europe, and Asia proved that virtual teams can lead to increased efficiency and better business results," Harvard Business Review reported, "but only if they are managed to maximize the potential benefits while minimizing the disadvantages."
Advantages of virtual teams
– Lowers cost:  No need to rent space, heat, cool, light and secure a property. No need for food and snacks.
– Increases employee happiness: Most simply love working from home and being around their family or to have the ability to travel and work.
– Improves productivity and efficiency: In a study for CTrip, China's largest travel agency, economics professor Nicholas Bloom concluded that work-from-home employees work a full shift longer each week than their in-office counterparts.
– Purposeful meetings: Meetings being considered the biggest productivity waster in the real world is not the same case as virtual meetings because you have to make the best of them and do it for a valid reason.
Challenges of virtual teams:
– Lack of communication: You need the right tools and training to make this all go smoothly.
– Lack of social interaction: This can be a problem – better setup some extra slack channels for fun and casual conversations.
– Insufficient tools: You absolutely need to provide the right tools to your teams and you have to train your members how to use them, otherwise the experiment will fail.
Go check out the full article in detail, tons of good stuff in there.
---
WEEKLY PICKS: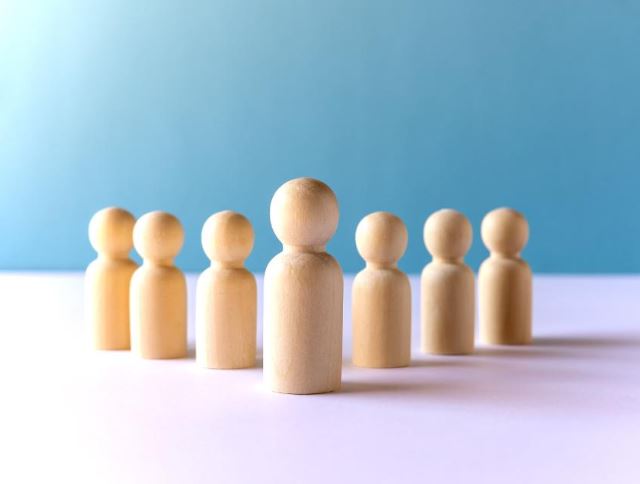 TROLLS – Handy tips on how to handle internet trolls and keep your heart rate down. Hint: Ignore, kill em' with kindness or make it a joke — Read more
ARCADE – Apple Arcade's (*sigh*) casual cartoon games aimed at family players. If you're hardcore PC gamer you better sit down before you read this. — Read more
STRESS –  3 Simple ways to defeat stress and be more peaceful. Take a walk, drink lots of water and wake up early. Read the full thing if you're stressed out right now. — Read more
LEADERSHIP –  Revealed by science are the traits every leader must cultivate: Making sense, visioning, relating, inventing and credibility — Read more
SHOWERTHOUGHTS – "No matter how bad your attempt at breaking into a prison, it'll work" / u/Olmesy
Source: Reddit
---
PLACEMENT OF THE ADS MATTER MORE THAN YOU THOUGHT!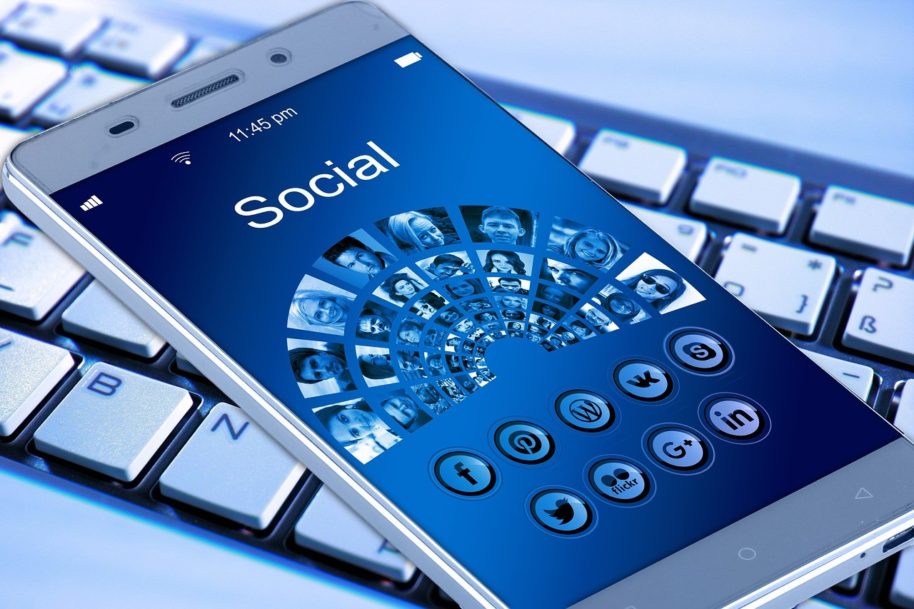 Not too long ago, we had a discussion running on the STM Forum, regarding adult sites and why so many brands refuse to advertise on these websites. The general consensus was that they simply don't want to associate their brands with adult content, but looks like there might be more to it.
Have you ever thought about how the actual placement of an AD would influence its performance? The actual website or an app that the AD is running on. Would you say it has any effect at all? No? Read on!
With Facebook, for example, it's easy. All the ADs are shown on Facebook directly, or Instagram. But what about Native, Display, In-app or even Google Display network? Publishers who monetize their web properties with these networks are definitely not equal, when it comes to quality of their content, the overall presentation and layout.
And a recent study from Integral Ad Science (IAS) reveals that it actually matters a LOT!
The study,

titled 'The Halo Effect: Ad Environment & Receptivity', observed

50 participants

and their reactions to articles and creative content across 30 minutes. 

The report found three quarters (74%) of participants perceived ads more favourably

in higher quality mobile web environments. Content generated in these environments can generate

up to 20% higher engagement

and up to

30% greater memorability

among consumers.
What does it mean for us, affiliates? It's quite straightforward, put your ADs on good looking (high quality) sites and they should perform better. Looks like we might have one more optimization factor to use in the future.
And it's not like we wouldn't know about this for a long time either, right?
It's pretty much common knowledge that good looking sites with high quality content build a stable user base easier and faster. Stable and loyal users are more likely to build some level of trust with the website/app they use frequently, that's another thing we know. And to wrap it up, users who already trust a website operator are more likely to believe they will only run ads for products they think are legit.
As such, they are more keen on actually buying the products advertised. Definitely more than they would be after clicking an AD on some shady looking, poorly coded parody of a website.
So what do you think? Maybe it's time to pay more attention to where our ADs actually get displayed, it might have a bigger impact than we thought.
---
FEATURED STM THREAD:  NEED SOME ECOMMERCE TIPS? LOOK NO FURTHER!
Are you into ecommerce? So is one of our mods: pekadis. He's been on fire lately, posting useful tips on the STM Forum and engaging in related discussions too. Ecom is still on a rise, so we're always happy when it's talked about on the forums.
During the past few weeks, pekadis addressed several ecom topics, providing useful info for anyone that's selling online.
Should you offer discounts? Why to focus on Amazon? How to improve your warehouse performance? Free shipping, should you offer that or not? Pekadis answered all of these questions and more. 
The preview below shows the "5 reasons why you have to sell on Amazon" thread, the rest of the threads are in the ecom section on STM Forum.
---
Stay tuned for the next edition of MRKTRS WKLY.
Want to offer some feedback or submit content? Email us at [email protected]