---
? Bangkok, Thailand
---

MRKTRS 

x

 STM WKLY #62
---
[VIDEO] INFLUENCER MARKETING AT SCALE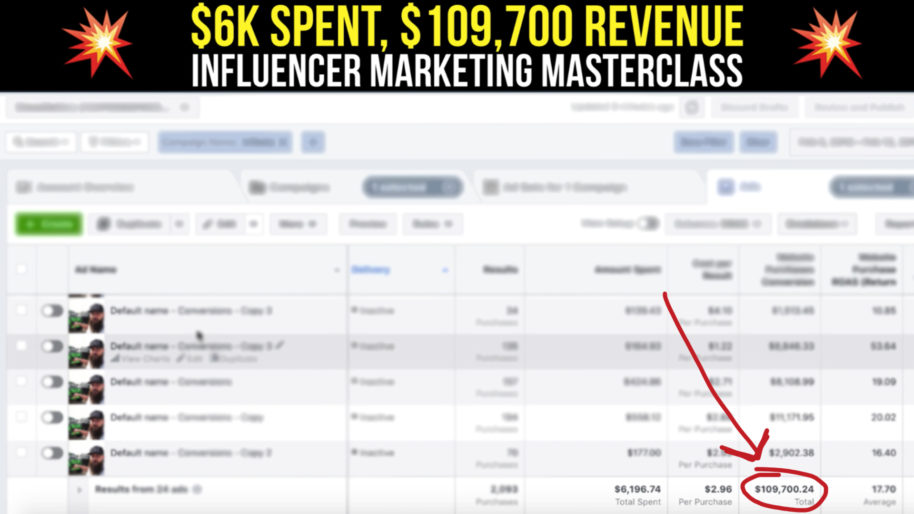 Van Oakes dropped some serious gold on Influencer Marketing onstage at AWeurope in Barcelona, so AWC got him in the hot seat to reveal the creatives and break down his strategy further that yielded over $100k in revenue from $6k adspend. 
Let's dive straight in:
STEP 1: Influencer Brand Recognition Share
——–
Ad Type: Video that has a WOW factor. It has to be engaging & very sharable.
Important: Influencer shares your post.
Adspend:
25% = PPE objective
50% = Video Views
25% = Conversions objective
STEP 2: Influencer Video Campaign
——–
Video: Raw, selfie video by the influencer. Have them ask a question and create urgency.
Adspend:
50%: Conversions objective.
25%: Video Views
25%: PPE objective
STEP 3: Retargeting
——–
This is where you see your best ROAS.
Ad Type: Dynamic Ads.
Hit these audiences HARD:
VC – 2,7,14,30 Days
ATC – 2,7,14,30 Days
Engage w/ IG
Engage w/ FB
Engage w/ post
Check out the full video to see the creatives Van used and more tasty stats.
>> Watch Now <<
---
ADS, ADS EVERWHERE!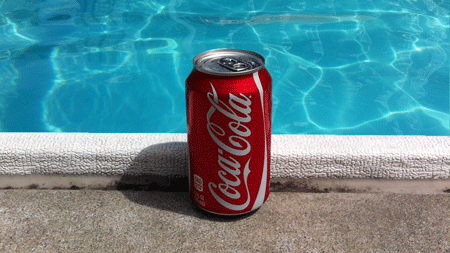 Do you ever think about how much we are surrounded by ads? And not just online, they are literally everywhere … billboards, bus panels, flyers, branded goodies, stickers etc. And there is a simple reason for this: Ads just WORK! No matter what you think.
Naturally, we develop a habit of ignoring ads. Researchers say: that less than 25% of ads we're exposed to make it past our brain's ad-block. This explains the low CTRs we see on our ads, doesn't it? Out of the 25% that do get noticed, most are ignored.
So, when the ignore rate is so high, how can ads still work and why do companies pour such mammoth amounts of cash into advertising? Because humans are not perfectly rational beings. In other words, even though we believe most of our actions are the results of rational thinking, we are driven by emotions and make decisions without conscious awareness. At least that's the result of recent research in psychology and social science.
And how does this relate to online advertising? Two words: Branding & Retargeting. 
To put it simple: show a product over and over again to your prospects, they will naturally be tempted to pick it out from a pool of similar ones … without realizing they've been influenced by your ads in the first place.
Ever heard about how Pepsi always wins in a blind test against Coke? It tastes better based on consumer research, but when it comes to sales, they always lose. And all of this is because Coke has better advertising. All their ads are about positive emotions … love, Christmas, cute animals … cold coke on a hot summer day … people fall for it and believe Coke is a part of being happy. Think about this when creating video ads for example … positive emotions can be a huge seller.
Interested to read more? Check out the great article linked below, it contains more about ad psychology, more examples and interesting facts.
---
WEEKLY PICKS: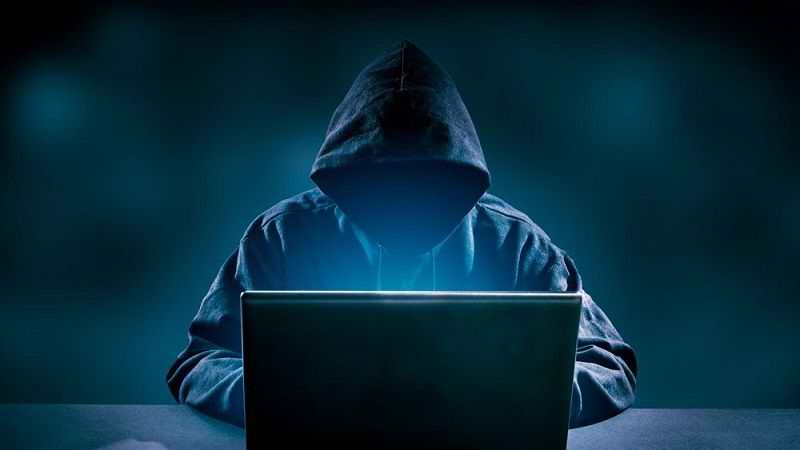 THIEF – These hackers take over people's social media accounts at mass for a laugh. And sell them for tasty profits. Podcast Reply All dives into the dark underbelly of Sim Swapping. And even deeper into the depths of the dark web ? — Listen Now
BLACK FRIDAY – Adplexity have dropped a saaweet deal for you MRKTRS for Black Friday through to Cyber Monday (up to 40% off) ? — View Deal
ZUCKED – Facebook Ads Manager suffered major problems ahead of Black Friday with loads of FB MRKTRS losing their sh*t as a bug wrecked havoc with Mark Zuckerberg's server, causing issues with creating and editing campaigns + delaying reporting. Everything has since returned "back to 100%". ?— Read More
DONATE – Ricky has called for fellow MRKTRs to give a little this Thanksgiving to a children's orphanage in Bangkok. Find out how to get involved  ?— Read More
SUBJECTS – If you're going to open one article this week… It best be this piece on email subject lines for Black Friday ? — Read More
STORIES – Facebook have released Messenger stories as a new ad placement ? — Read More
---
MICRO-STARTUPS ANYONE?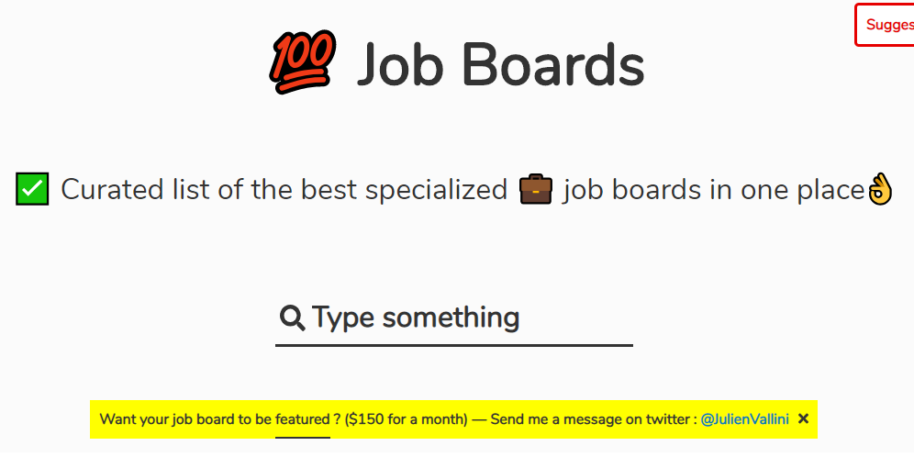 Starting a new online project doesn't always have to take ages, some can be put together in a matter of hours, especially when you possess the coding skills.
Jullien Vallini loves the "micro-startups" concept and always starts with a simple idea and creates an execution plan around. His latest project is a website, where he aggregates job offers from a large amount of niche job boards from around the world. Here is the domain if you want to have a look.
The website took him 10 hours to put together, including all the coding and a basic design … that's pretty fast, isn't it? It follows a very simple concept, showing a selection of very niche job offers, sourced from multiple job boards, all in one place in a search-able way. He didn't have to spend ages on producing content and his business model is very simple too : want your job board listed? $150 per month 🙂 At the same time, he is building an email list with the classical "get notified when new jobs are added" approach.
Such a small project probably isn't going to make anyone rich, but it's a great example of what can be done in a quick way … and who knows, with a bit of luck one of Julliens micro-startups can actually become a hit. Check the article to learn about the process Jullien uses, from the planning phase to forming a plan of execution … including a list of free services he uses along the way.
>> Read More <<
---
FEATURED STM THREAD: 


PUSH NOTIFICATIONS ON THE RISE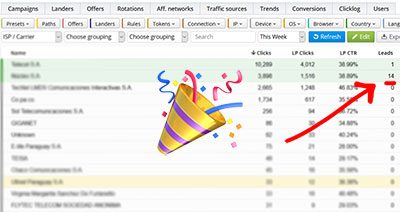 Push notification traffic is quickly becoming one of the most popular ad formats among affiliates. No wonder though, it's easy to use, the clicks are cheap, regulations are moderate and the results are comparable to POPs, if not better.
The amount of threads started about push-related topics is on the rise too, and we already have some that you definitely shouldn't miss, like the one linked below. There's several strong replies, but the one you should really pay attention to was posted by Andrew Payne (mrpayne).
Andrew spent more than $1 million on the push traffic format and he sums up the things he learned during the process. This is a must read!
>> Check it out here <<
---
Stay tuned for the next edition of MRKTRS WKLY.
Want to offer some feedback or submit content? Email us at [email protected]