---
? Barcelona, Spain
---

MRKTRS

x

STM WKLY #94
---
486 MINUTES OF AFFILIATE MARKETING GOODNESS
Need some inspiration for what to run next in Affiliate Marketing? Want to know how to scale sustainable campaigns? Want to build a sellable asset? Diversify into different traffic sources and verticals? 
Enter: Affiliate World Europe's YouTube channel. 
The AW team have released their first batch of speech replays from their massive Barcelona-based conference that went down last month. 
And it's a whopping 486 minutes of affiliate marketing goodness. 
Spreading across two stages, hot topics include Push Ads, Native, Copywriting, COD, Google, Email, SEO & plenty more. 
From getting started to building serious affiliate marketing cash cows, there's something here for everyone.
Industry legend Jason Akatiff kicked off the event with his lessons from running campaigns since 2003, dominating many different verticals as the industry evolved, and what believes are the best opportunities in affiliate marketing – watch now
Push traffic is the new Pop traffic. One of the Push pioneers Andrew Payne lifts the lid on how he built his own traffic behemoth using pop traffic, and how you can generate 6-figures per month running push offers today – watch now
Welcome to the copywriting masterclass with Heath Wilcock. Wipe the dust off your notepad and start using Heath's brainstorming strategies to create entertaining pre-sell pages that convert like fire << this dude is seriously hilarious and convincing. We ended up buying some bone broth (it has more calcium than milk… Say whaaat?) – watch now
Gianluigi Ballarani reveals how he made €2.5M in 3 months with cash on delivery and how you can take a bigger piece of the pie by owning your own offer. The Italian affiliate also dropped "5 game-changing" tactics that you can apply right away to your COD campaigns – watch now
Plus one of our favourite MRKTRS Hen Kinan reveals how he banks cash with viral content arbitrage, there's Maor Benaim on two stages (how can he be in two places at once?!?‍♂️) Native Ads and Push Ads expert panels and much, much more.
P.S. We've been told ecommerce & agency speeches are making their way to YouTube shortly – so hit subscribe to be the first to know!
---
WEEKLY PICKS: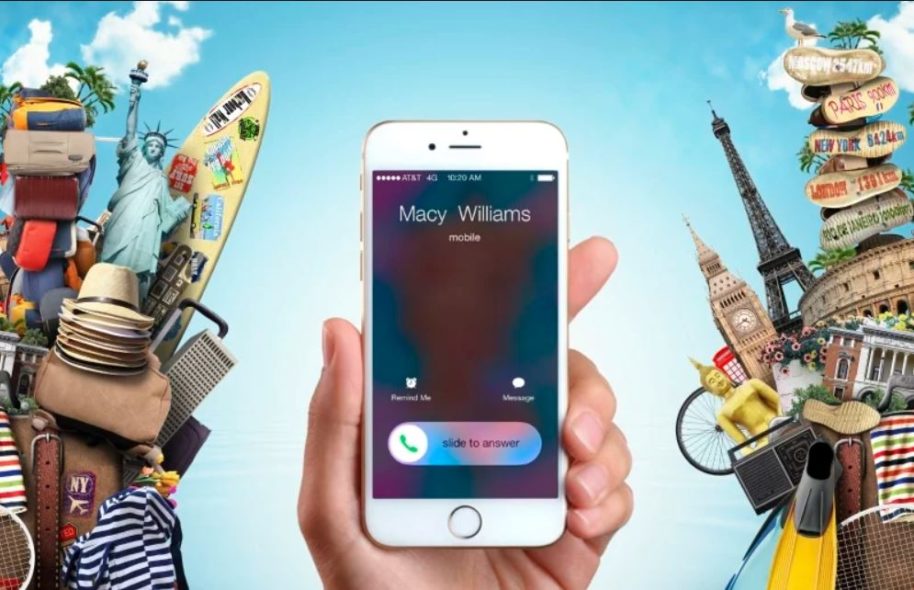 ROAMING – Traveling+SIM cards = one of the biggest headaches in the world (slight over-exaggeration). But roaming charges give even the biggest affiliates sweaty armpits. When Loz Green asked the MRKTRS Group international SIM he should grab, the community chimed in with some killer suggestions — Check them out
SNAP – Fact: Snapchatters buy 20% more gifts than the average non-Snapchatter. And are 60% more likely to make impulse purchases. The Snap crew have released their "Holiday Gift Guide 2019" that is a quick-fire pdf featuring insights, creative best practices and tools for Snapchat this holiday season — Read more
LUCK – Any man (or women) that references Naval Ravikant generally gets a thumbs up from us. MRKTR Charles Ngo discusses how luck can actually be systemized  — Read more
TEMPLATES – Here's a hand-curated collection of simple Instagram Story templates for your story campaigns. Choose a template to make your story in a matter of clicks — View templates
SHOWERTHOUGHTS – "Your face is a combination of thousands of years worth of other people's faces." / u/DanReddItAll
Source: Reddit
---
[STM Exclusive Offer]
2 Days Left To Grab 257 Adplexity Landers For Less Than A Coffee

You probably got that email from our Adplexity friends.
Let me summarize the deal again because there are now 2 days left before it's all gone.
All of it.
Sales pitch below:
Due to extremely high demand, we did our best to convince our friends at Adplexity to extend the one-time offer just for you before it's all closed (boy do we owe them a lot of beers).
So what's the offer exactly? Hear it from Adplexity:
AdPlexity are happy to announce that we are currently running a once-in-a-lifetime offer, available to you STMers for the NEXT 3 DAYS ONLY!
We're offering the ultimate lander pack. You can pick up 257 of the hottest affiliate landing pages around, each one hand-picked by our team.
Each landing page template is 100% clean and ready to run. They're free of all unwanted scripts and malware, and we've optimised the code, to provide you with the ultimate collection of lander templates.
We've selected only the most popular templates of 2019, on mobile, native and push. The pack includes pre-landers covering the most popular verticals, such as:

Sweepstakes
ED
Gadgets
Hairloss
Nutra
Health
Insurance
Binary/investment
Muscle
Skincare
Weightloss
Dating
App Install – Alerts
A lot more!
And the best part? This comprehensive package is available for ONLY $1!
Get the landers here for less than a coffee! 
Adplexity are offering literally hundreds of dollars' worth of data, for just $1.
The deal is available for ONLY 3 DAYS and ONLY for STMers, so don't let it pass you by. Once purchased, you'll get the entire landing page package sent straight to your email address immediately.
Regards,
The AdPlexity Team
Yep, that's a no brainer for $1.
Mind you I already had a look at the landers – neatly organised in directories by vertical and type, properly named, cleaned up code, basically ready to run.
Hand-picked best performers.
You'd be silly to miss this.
---
Stay tuned for the next edition of MRKTRS WKLY.
Want to offer some feedback or submit content? Email us at [email protected]