---
? Cryptoland, Cheshire, United Kingdom
---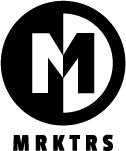 ---
MRKTRS WKLY #12
A big announcement from the Affiliate World Conferences Team – See here for more details.
Learn how to apply Affiliate Marketing skills to stack Crypto Cash – Read how.
Virtual windows and zero gravity seats – the future of first class travel? – Read full article here.
Speaking of zero-gravity…Have you seen the MRKTRS Photo Booth in BKK? – Here it is.
Jack Ma explains his perceived timeline of Entrepreneurship – watch now.
Tim Ferriss interviews one the internet's most popular writers Tim Urban of Waittbutwhy.com – listen here.
With Christmas around the corner, here's a brilliant gift idea for an entrepreneur who struggles to disconnect – Find it here.
All of this and more in the MRKTRS newsletter ?
---
AWE: 404 REDIRECT TO BARCELONA
With Affiliate World Asia in full-swing this week, Bangkok is being overrun by MRKTRS. Literally.
And we're showing no mercy.
? Be sure to follow & keep up with our Instagram @mrktrs & tag #mrktrs throughout the AWAsia & STM Island festivities!
There is one important announcement from the Affiliate World Conferences Crew – they're set to change their home for next year's European conference from Berlin to Barcelona.
That means Catalonia better brace themselves for 18th July 2018!
---
DOWN THE RABBIT HOLE: HOW TO APPLY AFFILIATE MARKETING SKILLS TO STACK CRYPTO CASH
MRKTRS have collaborated with the team behind CoinReviews.com to produce a killer article on how Affiliate Marketers can apply their unique skillset to the crypto world in a multitude of different ways.
The crypto community shares a lot in common with the affiliate marketing community. Affiliates are eager to find the "wild west" in a new era of scrutiny and regulatory eyes everywhere.
The article covers several key topics, such as:
Technical analysis is like split testing & tracking campaigns.
Limiting risk on trades should be approached just like campaign test budgets.
The Holy grail: Launching an ICO & establishing a real company.
And even some tips on how to get started.
---
MUST WATCH: JACK MA'S TIMELINE FOR SUCCESS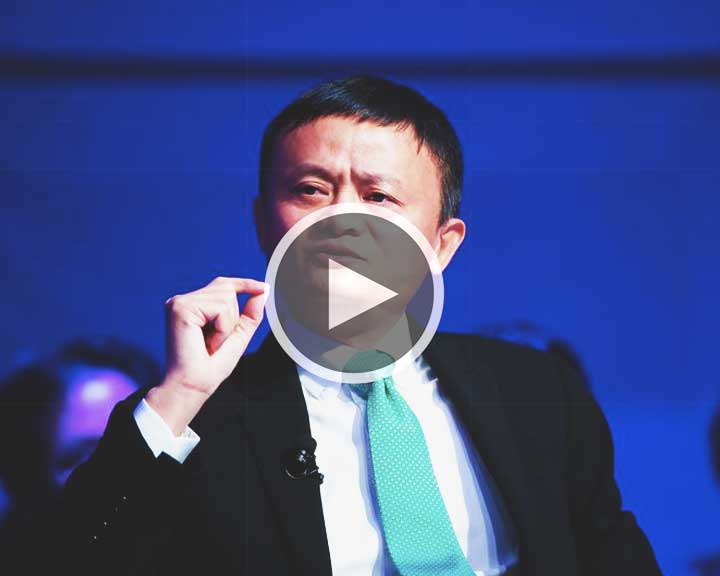 Jack Ma – "This is my advice to young people…"
---
SUPER DUPER FIRST CLASS: EMIRATES DELIVERING 'ZERO-GRAVITY' SEATS
Emirates have unveiled their new Boeing 777 first-class suites. And they're taking it to the next level.
We're talking virtual windows and "zero-gravity" seats.
Taking inspiration from NASA technology, chairs can recline into flat beds and be placed in a "zero-gravity" position to give "a feeling of relaxation and weightlessness."
So…Why virtual windows? For the aisle seats of course! In a bid to make the middle seat more desirable, first-class travelers will still have a room with a view, thanks to a projected view from outside the aircraft using real-time camera technology. Crazy.
---
MUST LISTEN: TERRIS MEETS TURBAN

Tim Ferriss surprised his audience with a different format at his recent book launch. Choosing to live interview one of his most interesting and hilarious 'mentors' – Tim Urban. Author of the famous blog Waitbutwhy.com – a popular long-form, stick-figure-illustrated blog about almost everything.
They touch on how Tim Urban approaches researching a complex topic to dissect and explain challenging subjects for the Average Joe. Oh, and with comic stick figure illustrations. He's even interviewed Elon Musk in a series of must-read posts (read the first one here).
The Tims touch on the future of AI, spacefaring civilization and how to excel at procrastination.
---
PHOTO OF THE WEEK: THRICE IS NICE w/ WEIGHTLESS MRKTING
? Find the MRKTRS Zero-Gravity Room at AWAsia – between the stages!
Submit your best work/lifestyle photo or video in the MRKTRS Facebook Group?
---
XMAS: THE ULTIMATE GIFT FOR A MRKTR
We all struggle to disconnect as online entrepreneurs. Especially with mobiles at our bedside, notifications pinging at all hours.
But Arianna Huffington, one of the most influential female entrepreneurs of our time, has developed the solution – the Mobile Phone Bed.
Tuck yours up at night, outside your bedroom, leaving both you and your phone to recharge batteries free of distraction.
---
QUOTE OF THE WEEK: CHARLES DARWIN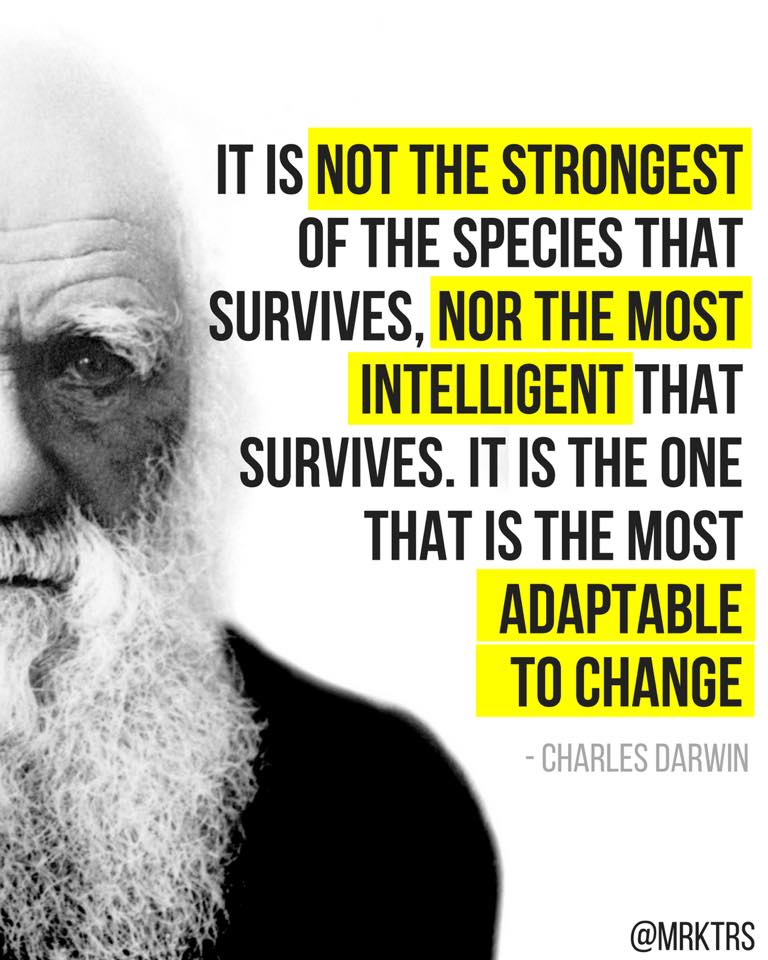 The internet is a constantly evolving landscape, you must adapt and innovate to blow away your competitors ??.
There will always be overnight success stories, but the ones that stick around and do the big numbers, they are the ones who embrace change??
---
Stay tuned for the next edition of MRKTRS WKLY.
Want to offer some feedback or submit content? Email us at [email protected]