---
? Berlin, Germany
---

MRKTRS 

x

 STM WKLY #71
---
FACEBOOK'S WHOLE AD BUSINESS ILLEGAL IN GERMANY
Sounds like a bold statement, right? But this is exactly what Germany's federal cartel office, the country's antitrust regulator, ruled on Thursday last week. Now FB has one month to appeal and try to reverse the decision, otherwise, they will have to stop the way they do business in Germany.
The regulator identified the main problems:
FB isn't transparent enough about what data it has and how they use it.
FB was exploiting consumers by requiring them to agree to the data collection in order to have an account.
FB is forcing its users to agree to the practically unrestricted collection and assigning of non-FB data to their FB user accounts.
If the regulators have their way, FB would have to change how it processes data internally for German users, and could only combine the data into a single profile for a Facebook account with that user's explicit consent. So say goodbye to cross targeting FB, Instagram, WhatsApp, and Messenger users…
Obviously, the blue giant disagrees with all the conclusions of the regulator and intends to appeal so the "people in Germany continue to fully benefit from all their services". No wonder though, we all know how hard their ad model depends on deep targeting, interests or custom audiences such as the widely used LLA features.

It will be interesting to watch how this paves out. Germany is definitely an important market, they're the strongest economy within the EU and the 32 million active users that FB have there, are definitely bringing in solid ad revenue. We will be following this one closely. 
---
HOW TO 5X YOUR CONVERSION RATES

Ecommerce MRKTR? This quick-fire article on Search Engine Journal will be right up your alley.  
They've devised 4 strategies to dramatically increase your conversion rates, including creative examples that'll help spark relevant ideas for your ecom store:
Personalized Experience: Tailor experience using opt-in forms. Use geo-targeting to change your site language, site offerings on a global store (think winter clothing in winter), recommending products, time of day etc. Get creative.
Split Tests: Test pricing, headlines, offers/discounts, page layout, media formats and more.
Clear Objections: Answer the questions that are preventing customers from purchasing. In a clear, logical manner using copywriting that sells. 
Eliminate Interference: Reduce clutter, allow focus on your CTA's. Add incentives and put them centre

 stage. 
Check out the full article for the full creative ideas and tools that'll help you increase your CR.
---
WEEKLY PICKS: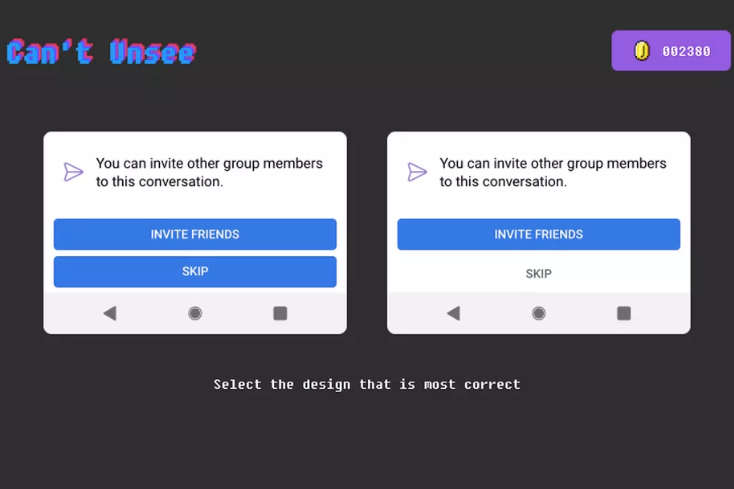 UNSEE – So you think you are a design ninja? Put your design skills to the test and see for yourself. Some of the UI/UX challenges require a very well trained eye ? — Give it a go 
APPEALING – Running an email list? Using the right images with the right copy can literally do wonders to your click-through rates and the general response rates of your audience. Check this article to learn how to pick the most appealing imagery ?— Read More 
BLOCKBOOK – Is Facebook also a blockchain company now? The blue giant has made several hires by quietly acquiring most of the team behind Chainspace, a smart contract platform registered in Gibraltar with offices in London. Guess they're cooking something in the background ? — Read More
NOMADS – A documentary about Digital Nomads was posted on Reddit and the thread got quite a bit of traction. The thread is worth a peep just for the entertaining comments ? — Check it out
---
HANDY TOOL TO REMOVE IMAGE BACKGROUNDS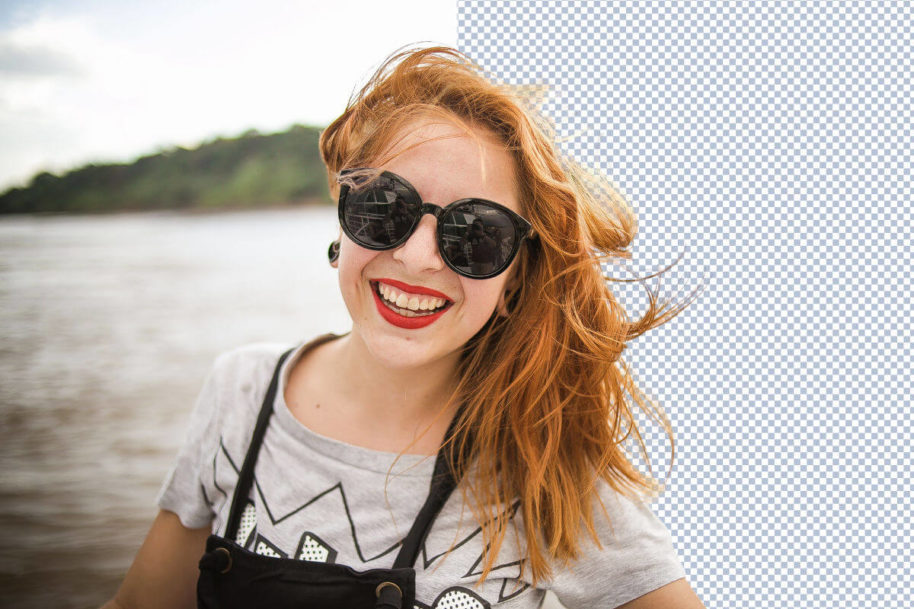 Creatives are a very important part of the MRKTRS puzzle, without eye-catching ads, you're pretty much screwed. This is particularly true for affiliates who work with display traffic or other traffic types that depends heavily on custom ads, such as banners, for example.
That's why all affiliates work with some graphics designers or at least know how some basic photoshop magic. And if there is one thing that pretty much every designer hates doing, it's removing the background from photos. Especially photos of women with long hair (dating, anyone?), which means TON of small details to pay attention to.
But there's a solution! With the help of a handy little tool that will do all of the grim work for you. It's called "Remove.bg", quite a self-explanatory name, right? We were pretty hesitant at first, but to our surprise, it works almost perfectly and the results were VERY good.
And the best part… The tool is free for basic use and it works extremely fast. For mass usage, they offer subscription plans, but for simple banner creation, the free version is more than fine.
---
FEATURED STM THREAD:

CLICKLOSS… WHAT IS IT AND WHY DOES IT HAPPEN?
There are some questions that just keep on being asked over and over again on the STM Forum, especially by newer affiliates. And the moderators keep on answering them in a never-ending loop 🙂
In order to save everyone's time, the forum team regularly writes long tutorials, addressing the most prolific topics, to put an end to the confusion, once and for good.
This time it was Matuloo's turn, to explain what the feared CLICKLOSS means and why it happens with pretty much every affiliate campaign. Check the rather long preview below.
---
Stay tuned for the next edition of MRKTRS WKLY.
Want to offer some feedback or submit content? Email us at [email protected]