---
Toronto, Canada
---


---
FB Contractor Bribed to Reactivate Banned Ad Accounts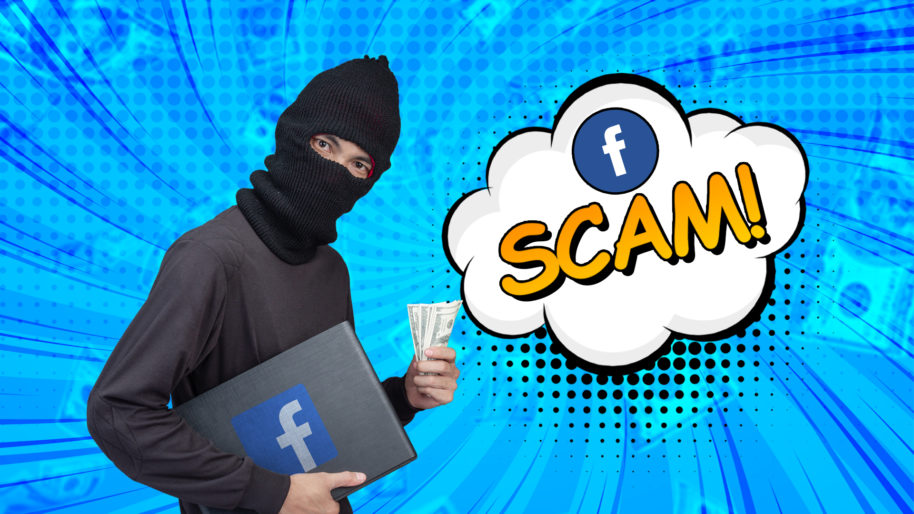 "This behavior is absolutely prohibited under our policies and the individual is no longer working with Facebook."
Talk about gaming the system!
A Buzzfeed news investigation has found a scheme involving a "shady affiliate marketer" issuing bribes to a Facebook contractor – worth thousands, plus a healthy monthly retainer – to reactivate their banned Facebook ad accounts.
An unnamed worker based in Facebook's Austin offices has already been fired, Facebook says.
The individual was paid to reactivate ad accounts connected to Ads Inc., a San Diego marketing firm.
Ads Inc. has previously been revealed to have been running over $50 million in ads "that made false celebrity claims".
A Facebook worker identified as "Ryan" made a deal with Burke, Ads Inc.'s CEO, agreeing to be paid an initial $5000 fee as well as a monthly retainer of $3000.
"As far as payment goes. I'd prefer 3k/mo for a min of 3 months. Or a flat 5k fee to try and resolve this issue for you and be at your service for about a month. Something along those lines,"
"I would basically be 'playing dumb' and reenabling by 'accident.'
It seems affiliate marketers are willing to go to any length just to keep their ad accounts alive.
Do yourself a favour and treat yourself with the entire juicy piece here – the devil's in the details.
---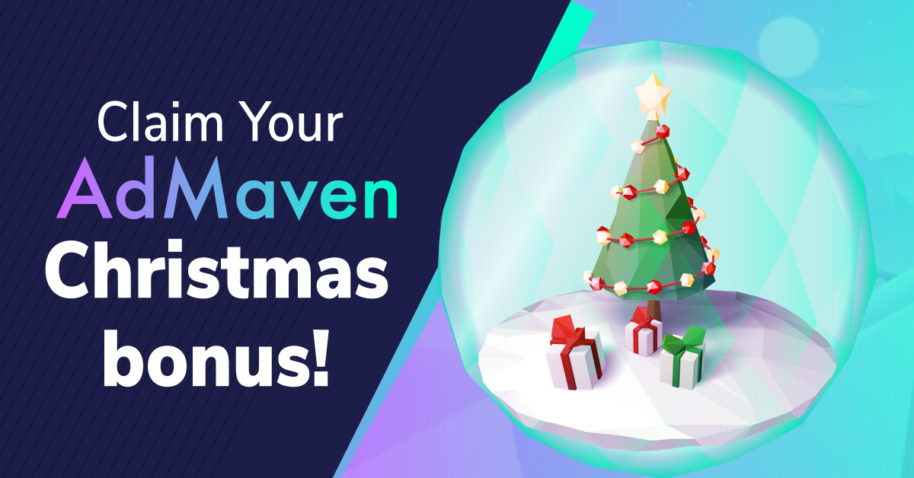 For a very limited time (09/12 – 24/12), we at AdMaven are offering two bonuses you won't want to miss out on!
$100 on First Deposit – If you have NEVER worked with AdMaven, Register your advertiser account and we'll add $100 to your balance! (Minimum deposit = $50.)
$75 on First-In-a-Long-Time Deposit – If you've worked with AdMaven in the past, but haven't in the last 3 months, simply make a deposit of $50 or more to get an additional $75 added to your account!

Wondering what to do with your bonus? We got your back! Here are some the top performing verticals on our push traffic, and tips on how to run them:
Sweepstakes – Stable and newbie-friendly. Give Tier 1 GEOs a try.
PC Cleaner / Antivirus – To get ads approved, avoid aggressive angles such as "You have (13) Viruses".
Sports Betting – Promote a day or two before the respective game. Highlight stuff like "Free bonus" or "Make your first deposit, get 10% on the house". Use images that represent the event you're promoting.
Dating – Run SOI/DOI offers to achieve positive ROI without a big budget.
Want to know more about AdMaven's Top Push Verticals? Click here!
And Here are some the top performing verticals on our Pop traffic, and tips on how to run them:
Extensions – Try to run extensions that provide the user with some sort of functionality or added value.
Mobile content – Try to focus on: GCC, IT, Tier 3 GEOs, ZA, FR.
Mobile applications – Since there are so many apps out there and so many more are popping on a daily basis, make sure to put a prelander and focus on Utility apps, VPN apps, streaming oriented apps
Push Subscription offers – Open your campaigns on all GEO's to increase your user database.
Want to know more about AdMaven's Top Pop Verticals? Click here!

---
Weekly Picks
BOOKS – Here's what the most powerful people in business read this year (2019 favourites). ? — Read more

NETFLIX – Netflix's Co-Founder reveals one crucial skill all entrepreneurs should possess in order to motivate their teams (hint: it's storytelling) ?️ — Read more
GIFTS – 11 great gifts for creative people from The Verge. ? — Read more
IDEAS – Here are a few clever ways you can use to validate your business ideas. ? — Read more
SHOWERTHOUGHTS – "For being fluent in over six million forms of communication, C-3PO would definitely suck at sign language." / u/WabbleDave
Source: Reddit
---
Planning for 2020? Check this Report from Pinterest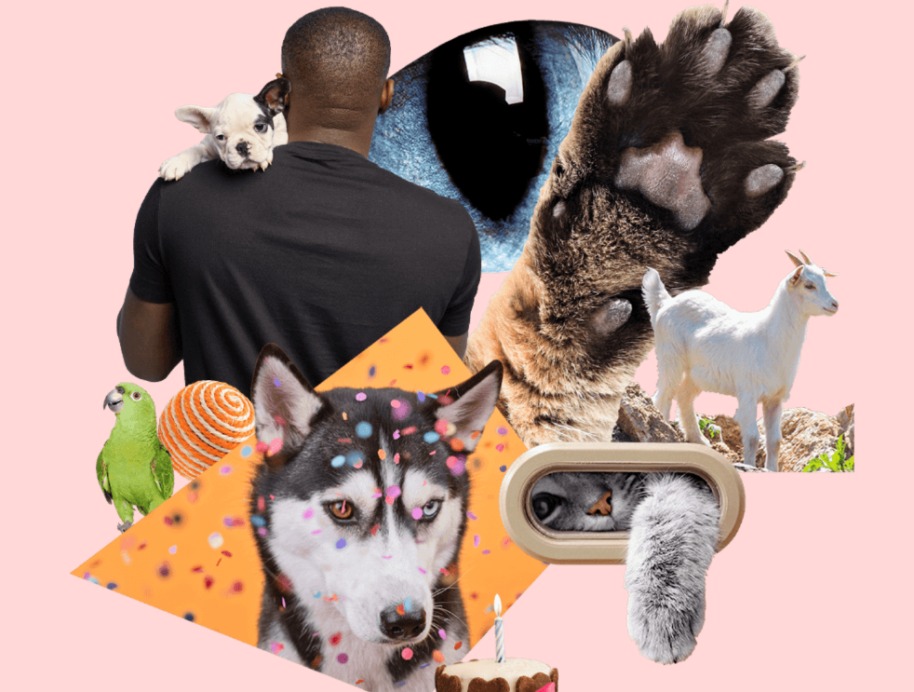 The end of the year is almost here, so it's about time to start planning for the new one. Especially for those of us, who are doing anything in the eCom space. It takes a while to deal with all the "small" bits like production, logistics, sourcing, stocking… you know what I'm talking about.
So in order to save yourself some headache, it pays to properly research the market, before selecting the products you're about to focus on. One of the best ways of doing this, would be to follow market trends and predictions. These often help to spot the "next hot niche" and jump on the wave while it's still growing.
There are quite a few "trend predicting" tools and reports out there and we have a very recent one for you today. It comes from Pinterest, which is well known for being used as a product research tool, for female buyers in particular.
This report is quite a specific one, using an unusual structure and the categories they have come up with, are not that common either. See for yourself:
Responsible Travel – Environmentally conscious travel tips
Internationally Inspired – Region-specific design and art inspiration
Beyond Binary – Products moving beyond gendered labels
Space Everything – Space travel and related themes
Re-wilding – Outdoor adventure
Finding Balance – Self-care tips and products
Pampered Pets – Advanced pet care
Home Hub – Home, and home office, improvement tips and devices
90s Re-Run – 90s inspired fashion
Conscious Consumption – Sustainable living tips and tools
There are quite a few interesting areas of interest mentioned in the report, and it's quite possible that some of them could be related to your business, in one way or another. Check it out and see for yourself.
---
FEATURED STM THREAD: Crypto + Push Traffic = Bank!!!
Want to get your hands a bit dirty? Let's try to run some crypto offers 🙂
In case you didn't notice, we have a new moderator on the STM team and he's been on fire lately. Twinaxe (his nickname) started posting tons of useful replies, answering questions left and right and couple days ago he took it one step further.
His crypto/push case study is nothing short of crazy… with no previous experience, he just pulled some ads and LPs from the spytools and tried to run them. The result? $4,500 profit with only $350 in ad spend.
Obviously, this campaign didn't last long, but it's a great example of what is possible. Even rare gold nuggets such as this one can be discovered, in case you look for them and don't hesitate to test.
---
Stay tuned for the next edition of MRKTRS WKLY.
Want to offer some feedback or submit content? Email us at [email protected]