---
? Badung, Indonesia
---

MRKTRS WKLY #18
---
JOIN THE MRKTRS MOB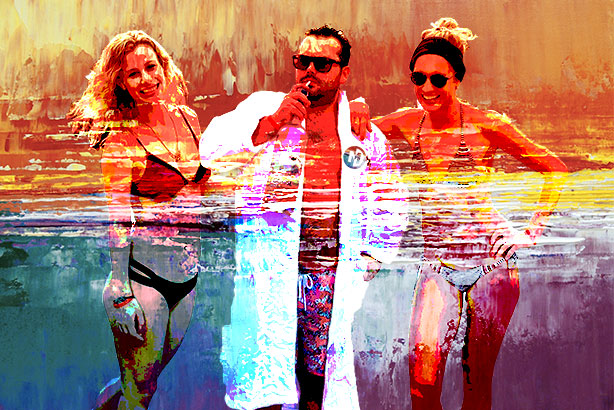 We've got an exciting announcement. The MRKTRS Mob is officially accepting members.
Read carefully pls:
The first rule of MRKTRS Mob is: you must talk about MRKTRS.
The second rule of MRKTRS Mob is: you MUST talk about MRKTRS! (Get your unique link to share here)
Third rule of MRKTRS Mob: wear official MRKTRS merch by redeeming your referral points.
Fourth rule: you must join the MRKTRS Facebook Group.
Fifth rule: follow our Instagram & Facebook page for the latest goodstuff.
Sixth rule: MRKTRS is a non-profit, tight-knit community. No promo, no abuse, no weapons.
And the seventh and final rule: if this is your first time, you have to post your best work+travel photo in the MRKTRS group.
---
CRYPTO: THE TOP ?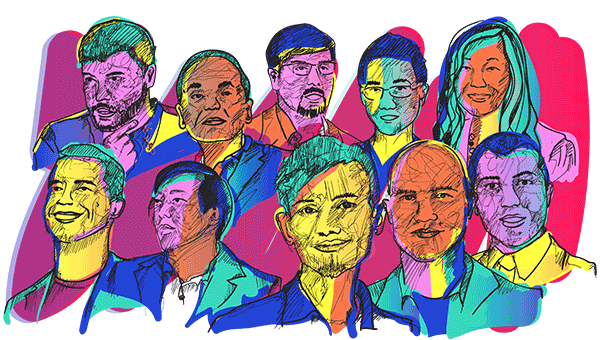 Cryptoweekly have collated a list of 100 individuals leading the cryptocurrency revolution and links to their Twitter.
The list is an eclectic mix of hackers, academics, engineers, and journalists focused on driving the cryptocurrency movement forward.
? Tip: turn on notifications for your favourite crypto leaders to be the first to receive their updates. We've all seen the immediate impacts of a tweet from an authoritative figure.
---
WEEKLY PICKS
LIFT OFF – MRKTR @stokes.zip lives life on the edge above the NYC skyline ? ? – Watch Now
QUOTE – "I have not failed. I have just found 10,000 ways that won't work" – Thomas Edison ? – Read More
BROWSER HACK – Momentum, a sweet browser app for Chrome and Firefox, offers a daily focus, todo list, local weather, inspirational quote and an incredible photograph. Every time you open a new tab ? – Check it out here
USEFUL – What do rockstars, ninjas & wizards all have in common? They all make terrible job listing names. A report from Indeed sheds light on what NOT to name you job listings when you're searching for talent. In a nut shell: Keep job titles clear, descriptive and concise for best results. Going all quirky, no-worky – Read More
INTERESTING – Asteroid mining could be the future of internet connectivity and energy generation – Read More
---
PHOTO OF THE WEEK:
MRKTRS w/ POOLSIDE Q1 PLANNING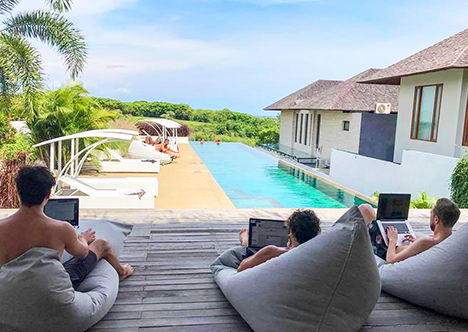 Submit your best work/lifestyle photo or video in the MRKTRS Facebook Group?
---
FACEBOOK, THE NEWS KILLER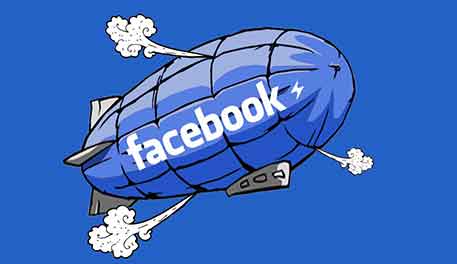 Facebook killing news is the best thing that ever happened to news, writes The Outline. Yet here's a truth that will become increasingly self-evident, especially to Facebook: Publishers don't need Facebook. But Facebook needs us.
How else is the world going to know what is going down? They go elsewhere.
Are we about to witness a big shift in the media industry?
---
Stay tuned for the next edition of MRKTRS WKLY.
Want to offer some feedback or submit content? Email us at [email protected]