---
? London, UK
---

MRKTRS 

x

 STM WKLY #79
---
WANNA KNOW WHAT'S WORKING IN AFFILIATE MARKETING IN 2019?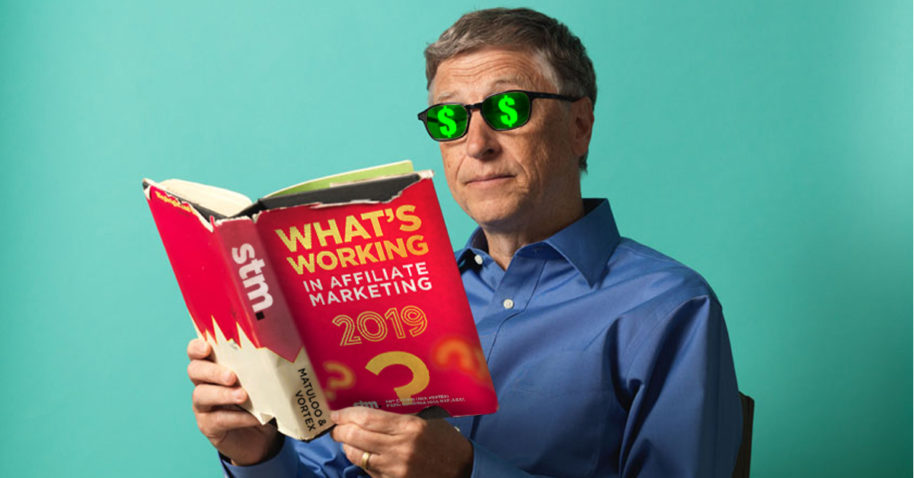 So what's the most promising traffic type, vertical or offer type RIGHT NOW? What segments are growing and which ones are fading out? That's the million dollar question that you simply have to know the answer for unless you want to waste your money and time.
Many years ago, Hugh Hancock (known as Caurmen on STM Forum) has started the tradition of posting a What's Working in AM (insert year) thread on the STM forum, outlining the biggest trends in the business, in an attempt to help all the members to focus on areas that showed the most promise for the given year. Needless to say, that these threads were among the most viewed ones on the forum, year after year.
Unfortunately, Hugh has passed away recently as most of you know, but we didn't want to let the idea die with him. So we (Amy-vortex and Matej-matuloo) decided to continue with this tradition and turn it into something bigger… to honor Hugh and for all of us to remember the good things he did for this industry. That's how the "What's Working in AM" e-book was born.
After giving it a proper thought, we decided to not just post our personal views on the AM industry but to bring all the big names and industry parties together, to provide views from all sides of the business: affiliates, spy tools, traffic sources, and affiliate networks. Each participant was sent a set of questions to answer and we compiled the replies into one large report that we published in 2018 for the first time.
The final copy was 130 pages long and we managed to get more than 50 individuals/companies involved. We think it's safe to say it was a big success… the report was downloaded around 10,000 times and the feedback we received was VERY positive.
That's why we decided to go on with this and after a few months of hard work, we are proud to present the result of our efforts. The 2019 report is bigger and better than the first one.
More than 70 super affiliates, SEO and e-Comm specialists and network reps took part in the 2019 edition
220+ pages of solid content is waiting for you. Including very detailed advice on how to kill it in ecommerce.
For the lazy ones, we also have a rather long summary at the end of the report. Be warned though – those of you who decided to read just this part, are missing out on a lot of valuable details in the actual replies.  As usual, those who are diligent will benefit the most.
Download the full report by clicking the link below:
---
THE UNDERBELLY OF FAKE AMAZON REVIEWS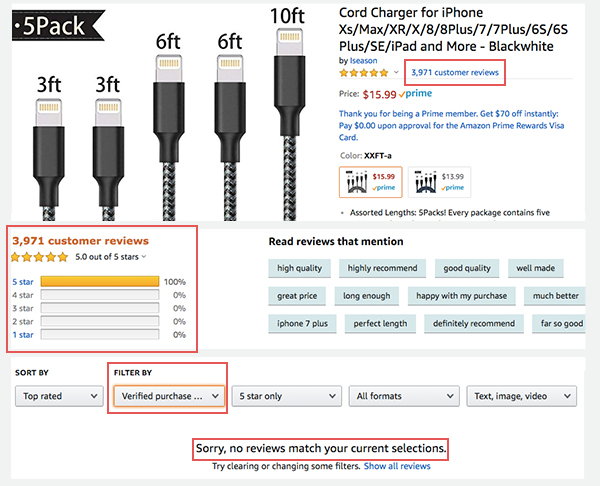 "I spent two weeks in the underbelly of Amazon's fake review economy — and emerged questioning our collective trust in the stars."
When TheHustle writer Zachary Crockett dug deeper into Amazon Reviews, he found 30% of them were fake.
The target market? Cheap, off-brand electronic products like phone chargers, headphones and cables.
They have tasty margins and get a ton of search volume every month.
Since the start of 2019 "unverified reviews" have skyrocketed, with over 2 million flooding products and giving them overnight success.
But how?? 
It starts on Facebook Groups that collectively have 200,000+ members.
A seller posts an item to the group with a message like, "FREE. refund + $5 commission for 5 STAR. PM for details."
An interested buyer sends the seller a private message.
The seller directs the buyer to the product on Amazon using keywords.
The buyer purchases the product and leaves a 5-star review.
The seller sends the buyer a refund via PayPal, plus a commission (usually in the form of a $5-10 gift card).
Asking participants to buy their listing via physically searching certain keywords they want to rank for will certainly help sellers to game the algorithm. Not to mention the impact of having 1000's of 5-star reviews will have on organic sales.
People trust star reviews more than the review content itself.
Case in point: 3,971 5-star reviews for a phone charger that literally falls to pieces on the first try. Amazon was contacted about this product among others, and days later it was left with only 11 real reviews and a rating of 2.5 stars.
Amazon claims the take into consideration the age of the review, so how does this scheme actually work and so quickly?
The other side of the coin that this article fails to mention, is the true value in having buyers physically click through and purchase the product.
If we learned anything from Zack Franklin's AWA18 speech on Amazon's Algorithm, it's Add To Carts that are also a crucial part of how Amazon ranks listings.
Amazon seems to react to fraudulent claims (they have sued 1000's of third-party fake review sites) but have yet to be proactive in their hunt to stop unverified reviews all together. I mean, it's hardly damaging their bottom line, right?
Until that happens, the madness will continue.
---
WEEKLY PICKS: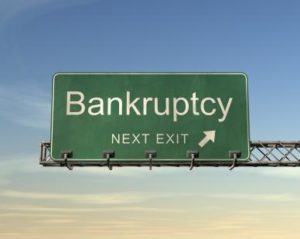 HOMAGE – Mundo Media bites the dust & the MRKTRS community pay homage to a once industry-leading network ?— Read Comments
996 – Jack Ma has challenged his workers to discover "their passion" amidst widespread 996 backlash ?? — Read More
RICH – This is what it actually takes to be placed in the top 1% of the world ?— Read More
TIPS – Mo laid down some useful LP tips in the MMT Group for optimizing for mobile conversions. Not just having a responsive design ?—  See Tips
HYBRID – Is this a peak into Facebook's future News Feed? If Stories had a baby with News Feed, it would look something like this ?— Check It Out
DRUNK – Lime's electric scooters will be able to tell when you're too drunk to ride. And automatically slow you down ? — Read More
---
FEATURED STM THREAD: $X.XXX PROFITS PER DAY WITH VIRAL CONTENT ARBITRAGE!
Affiliate marketing is not just about POPs and Sweeps, we've been saying this on the forum for years… There are so many approaches you can take and still reach $X.XXX per day profits. And today we have another great example for you. Viral content arbitrage, powered by cheap clicks from Facebook. And the best part, this can be run in a whitehat way.
Arbitrage was a big thing, couple years ago, until Zuck cracked down on the clickbaity titles. But looks like there is still a way to make this work, at least according to and STM member "Todor". He just posted a detailed case study on the forum, including his profits ($X.XXX per day range), the network he used for monetization and some screenshots too.
You don't want to miss this thread! The preview link is below:
---
Stay tuned for the next edition of MRKTRS WKLY.
Want to offer some feedback or submit content? Email us at [email protected]