---
? Railay Beach, Thailand
---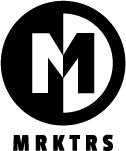 ---
MRKTRS WKLY #14
Gary Vee explains what will never change in digital media. The importance of story telling. Especially on social media – read it here.
This handy browser app reduces your tabs to just one – check it out here.
Billionaire Mark Cuban reveals what drives him – find out here
The role of a Founder/CEO through the eyes of Jeff Seibert – read it here.
Is this bitcoin's biggest threat? – read about it here.
MRKTRS Photo of the Week and more in the MRKTRS WKLY newsletter ?
---
GARY VEE:
HERE'S HOW TO TELL A STORY ON SM
"If you don't make someone stop what they are doing and create a response, you are going to lose. Whether that's an action or an emotion, the true test of storytelling is how you feel or what you do after you consume it."
Gary Vaynerchuk understands story telling. Especially on social media. He's built his entire business around it.
The way we market, the way we communicate and the mediums we use have all changed. But the one thing that hasn't changed, is the need to tell a story.
And a convincing one at that.
Here's how Gary Vee suggests we should tell a story on social media:
Context is key: Understand the different platforms and it's users intent.
Always evoke a feeling of surprise and delight ie. a reaction.
Mix passion with practicality.
Document. Don't create.
---
PRODUCTIVITY HACK:
I NEED A ONETAB
In the wise words of Drake:
? That's why I need a OneTab
Got too many open in my hand
One more time 'fore I go
High CPU drains taking a hold on me
I need a OneTab ?
This free browser extension OneTab converts all your tabs into one – collating them into a simple list.
Why? For those who can't help but have 20+ tabs open at once, this saves CPU power and memory with 95% reductions. It reduces the amount of tabs running in the background while still keeping them handy and accessible.
---
MUST WATCH:
MARK CUBAN'S SPORT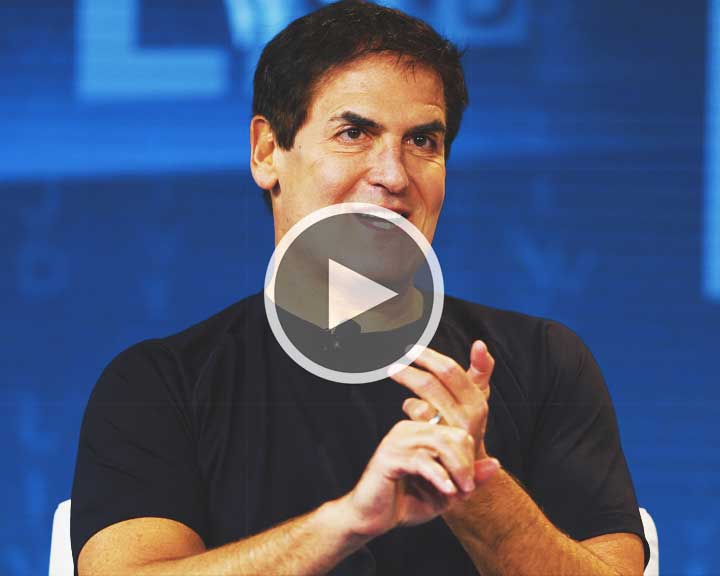 Mark Cuban has a thirst for winning. To him, business is the ultimate sport.
Will you step into his ring in 2018?
---
THE ROLE OF THE FOUNDER/CEO:
WHAT YOU

SHOULD

BE DOING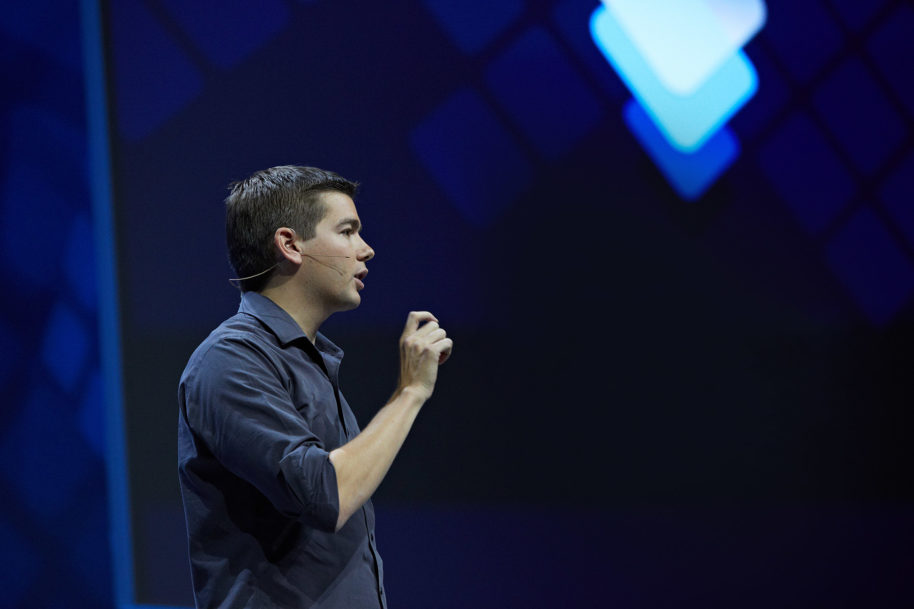 Jeff Seibert has founded and exited several successful tech businesses and has invested in 30+ startups. He understands the role and the intricacies of a Founder/CEO.
You have just one job: Look at where you're spending your time, then fire yourself from that position.
Seibert believes in this process:
Perform the role, then hire someone better: The best founder/CEOs are jacks-of-all-trades.
Hire people to help you hire: This will speed up the companies efficiency and outdo your own ability to "chair hop."
Bring Top-Down Context, Not Top-Down Decisions: As the founder, you should be making 10% (or less) of all the key decisions in your company.
The ultimate goal for founders is to be removed from day-to-day operations. To focus on company growth and overcoming the next challenge.
---
PHOTO OF THE WEEK:
VERONIKA & ALANA w/ EVENT RAILAY
Submit your best work/lifestyle photo or video in the MRKTRS Facebook Group?
---
AMAZON:
BITCOIN'S BIGGEST THREAT?
Most people tend to look at popular altcoins when they think about what could dethrone bitcoin. But could the real threat come from a more material realm?
Amazon handles almost half of all American online purchases and has operations across the globe. While they have yet to allow cryptocurrency payments, they are in a strong position to do so.
There are three possible scenarios that doesn't bode well for bitcoin's adoption by the commerce giant:
Amazon could stay out of the cryptocurrency sector altogether (unlikely given their 'customer obsession' principle)
They could adopt a competitor to bitcoin: ie ripple with their faster transaction speeds.
Or even create its own cryptocurrency.
Currently transaction speeds are hampering it's adoption.
Amazon has peaked at 600 transactions per second (TPS).
bitcoin: 7 TPS.
ethereum: 15 TPS.
Enter – ripple: 1000+ TPS.
Given the volatility and clouded future over many of the present cryptocurrencies, it's likely we'll be waiting some time before we see a mainstream adoption from a mammoth company like Amazon.
Whatever path they chose, will have dramatic consequences on the existing cryptocurrency landscape.
---
QUOTE OF THE WEEK:
YODA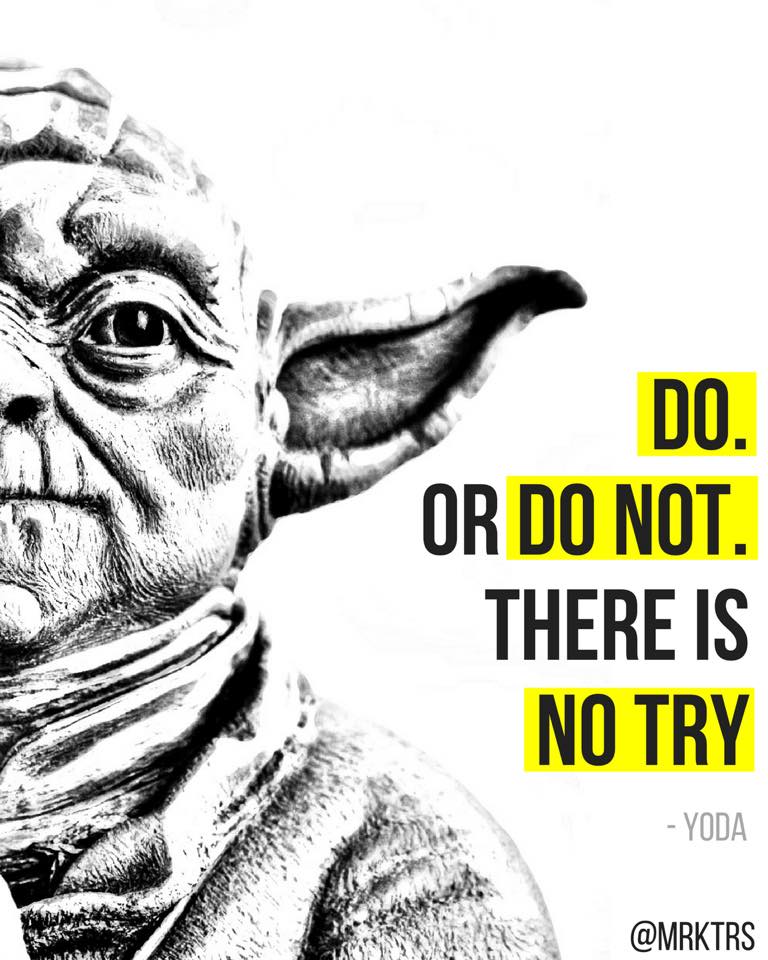 "Try" isn't even a real word.
---
Stay tuned for the next edition of MRKTRS WKLY.
Want to offer some feedback or submit content? Email us at [email protected]