---
? MRKTRS HQ
---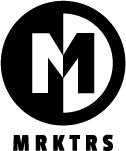 ---
MRKTRS WKLY #17
Here's the top 30 pieces of business advice for entrepreneurs from big names in the tech industry – read it here.
Maintain an empty email box to maximize productivity – find out seven tips here.
How this company reused old code from a failed project to create a billion dollar business – watch the interview here.
The 'net art' that introduces artificial scarcity to the digital world – read about it here.
Fishing for podcast recommendations? The MRKTRS community got you covered – read their suggestions here.
Here's how to actually calculate your Cost per Customer Acquisition accurately – read it here.
All of this and more in the MRKTRS WKLY newsletter ?
---
FROM THE GURUS:
PRICELESS BUSINESS ADVICE FOR ENTREPRENEURS
First Round's Review featured a star-studded list of famous entrepreneurs throughout 2017, including Instagram CTO Mike Krieger, Facebook VP Product Fidji Simo and Reddit Co-founder Alexis Ohanian.
Here's a handful of the priceless business advice collated in their 2017 review:
Start every day at zero:

This increases team focus, generates a concrete sense of accomplishment and forward motion, and helps prevent complacency.

Hire product managers that act like chefs or soldiers:

swear by a list of ideal attributes for PMs that also dictate success in the military and kitchens. These are the raw skills required to succeed in the role.

Meaningful networking:

Chris Fralic explains 7 rules to impart energy in every interaction and make memorable connections.

Pause and ask questions to grow smarter and faster:

start-ups need to break regularly to reflect but also to look to the future to ensure company goals are aligned.

Don't choose risk-averse mentors:

surround yourself with people who will push you past your appetite for risk if that's what needs to happen.

Schedule solo 'clarity meetings':

Proactively schedule alone-time to create clarity and intentionality in your work.

Immerse yourself in the field:

To build products/businesses, observe your niche first hand to recognize patterns and opportunities.

Let designers own their best-case scenario:

 Everyone should work on the best possible outcome for the feature they're responsible for to make the best product trade-offs.

Sequence soft walls to boost user sign-ups:

consider introducing sign up pages that allow users to dismiss and continue on so they can discover more of the product. Later, try a hard wall.

Legitmize your brand from the beginning:

create a Brand Book, containing all the standard language and visuals you use. Use of these elements should be consistent everywhere, every single time.
---
EMAIL HACK:
7 WAYS TO EMPTY YOUR INBOX
Save time and battle the frustration of attempting to stay on top of your email inbox by following these principles developed by JR Raphael, a formula he swears by.
You know what they say: "a cluttered inbox is a cluttered mind." 
Here's seven tactics to get your emails under control:
Re-evaluate the use of the email inbox: the goal is have an empty inbox to be effectively organized.
Use email as a messaging service: be concise. 5 sentences max.
Prevent repetition: template common responses.
Divert the clutter: less than 10% of emails actually matter.
Stop organising emails: it's a waste of time. search to find archived emails.
Consolidate your emailing schedule: check emails sporadically throughout the day. Max 3 times per day.
Consider email management tools: level-up by trying out add-ons or tools suggested in the article to make your emailing process far more efficient.
---
MUST WATCH:
HOW MAILCHIMP GREW FROM A FAILED PROJECT

Ben Chestnut, co-founder of MailChimp, explains how an initially failed project turned into a billion dollar company.
---
NET ART:
INTERNET'S PICASSO
The "net art" project – Permanent Redirect – created by electronic artist Donald Hanson seeks to explore the economy of links. It's an intriguing (albeit tedious) concept for internet artwork.
Some with the patience to continually click links will eventually find the "art" through random redirects. Or those tech-savy programmers can automate a script to beat Hanson's algorithm.
"Over time the art piece will become very hard to view," he wrote. "This is an experiment in introducing artificial scarcity into digital work."
The 'art' had a mixed response on Twitter. Some loved it, others underwhelmed.
To read more on the project, click the link below. ?
---
PHOTO OF THE WEEK:
@MRDROWLANDS w/ MINIMAL OFFICE
Submit your best work/lifestyle photo or video in the MRKTRS Facebook Group?
---
MRKTRS RECOMMENDATIONS:
THE MUST-LISTEN PODCASTS
When Loz Green posted in the MRKTRS Group for Podcast recommendations ahead of a long haul flight, the MRKTRS community came to his rescue.
From Cryptocurrency to comedy, from business to health and fitness – the diverse range of suggestions will uncover a gem for your listening pleasure.
Check out the post in the group to discover some of the top recommendations to add to your library.
---
HOW TO ACTUALLY CALCULATE CUSTOMER ACQUISITION:
THE CAC FORMULA
CAC (Cost of Customer Acquisition) and CPA are commonly conflated. But they actually have vastly different metrics, and Brian Balfour (ex-VP Growth at Hubspot) believes they are vital to make informed decisions.
The formula for Cost per Customer Acquisition is more complex than dividing the costs of acquisition with the amount of customers. It must include the following two key considerations:
The timeframe between marketing/sales touch points and when someone becomes a customer.
Include 

all

expenses in reports. I.e. all overheads such as employer salaries, tools.
---
QUOTE OF THE WEEK:
OLIVER WENDELL HOLMES SNR.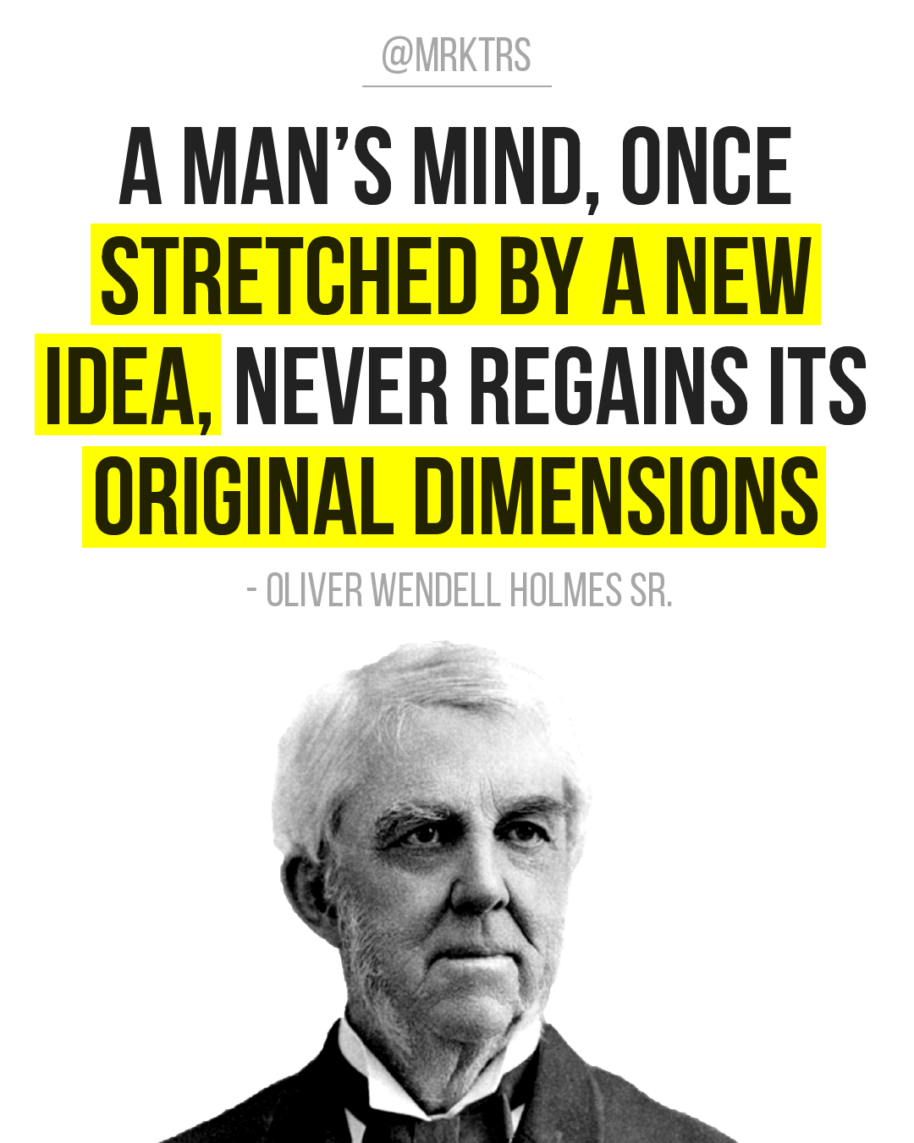 Exploring new ideas opens our mind to new horizons of possibility. Our thought process enhances, the experience of exploring new territory makes us wiser. It affects the way we think and act moving forward. Our mind permanently expands and becomes richer as a result.
If you don't test new ideas, your minds growth will be hampered.
---
Stay tuned for the next edition of MRKTRS WKLY.
Want to offer some feedback or submit content? Email us at [email protected]