---
? California, USA
---

MRKTRS 

x

 STM WKLY #67
---
THE MOST POPULAR PHOTO ON INSTAGRAM IS NOT WHAT YOU'D THINK!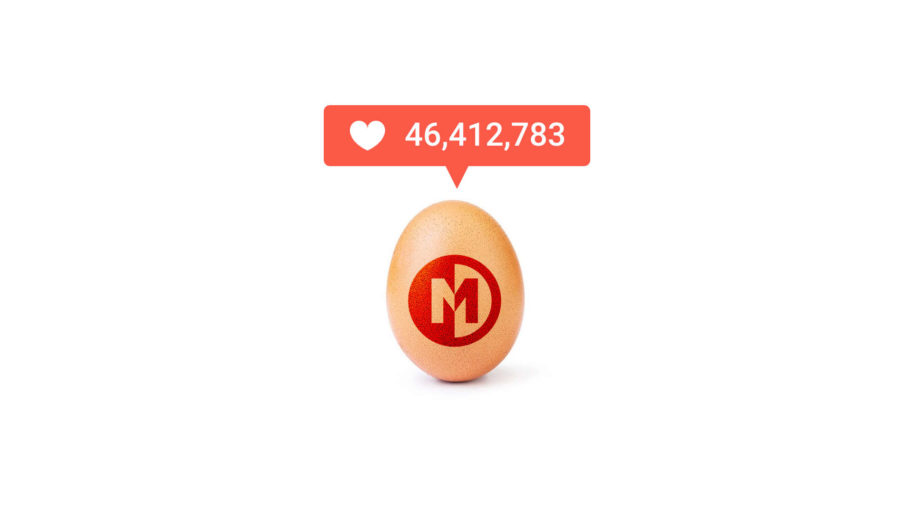 Growing a following on Instagram can be tough, it takes months or years to reach decent numbers. Countless wannabe celebrities bring their dignity to the altar of popularity and literally do ANYTHING in order to gain followers and reach the mythical status of an influencer.
But it doesn't have to be that complicated, well at least when you are an EGG! Yes, an egg, that wasn't a typo 🙂 Guess what's the most popular photo on Instagram? I mean for the whole existence of the service…
It's not a sexy photo of some celebrity
It's not a photo from some special occasion or event
It's not some work of art
It's a plain photo of a damn EGG! Someone came up with the brilliant idea of posting a photo of an egg on their newly created Instagram profile named "world_record_egg". The next step was the typical "random following" of 100's of other accounts and bang, somehow the photo started to get shared and then it kinda blew itself out of proportions.
And we're not talking about 100's or 1000's of views, the numbers are kinda out of this world.
Check for yourself :
More than 45,000,000 people liked the photo
The Instagram profile now has over 7,000,000 followers
These were the numbers at the time of writing, check how the numbers have grown in the meantime here.
How's that for an account created 2 weeks ago? Now the important question:How to monetize? 
Whoever pulled this viral stunt off is sitting on a gold mine. 7m followers is massive and everyone is waiting for the monetization attempt that simply has to come.
And it's happening already, there is an "official world record egg store" linked from the Instagram profile. First, there were just 2 simple t-shirts, hoodies were added couple hours ago too. We're pretty sure it's not gonna stop there.

Many "analytics" have already started to take a stab at how much the profile is worth right now. The figures vary quite a lot though, we've seen all kinds of estimates ranging from $250,000 up to 1 million USD. One way or another, this viral sensation kinda left many marketers speechless.
---
PERFORMANCE MARKETING SUCCESS STORIES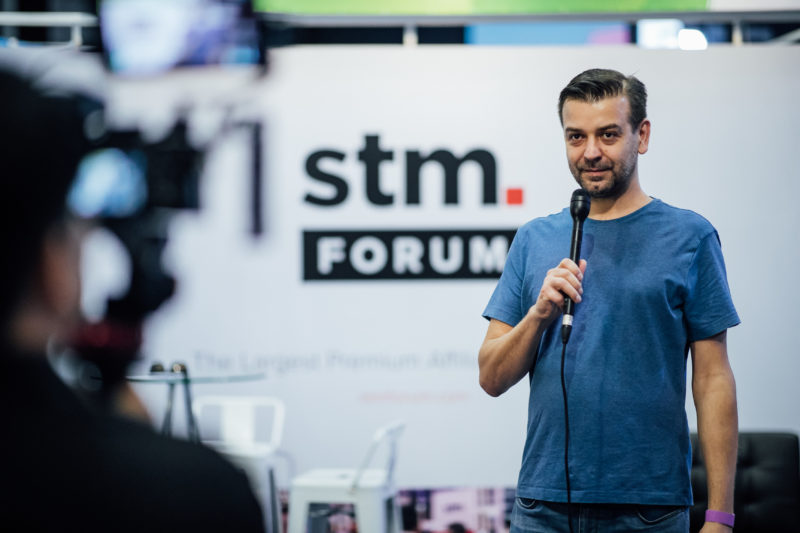 Affiliate marketing is a fast moving business. What worked a year ago might very well be outdated and pretty much dead by now. In order to stay in the game for some time, you have to be able to adapt and tweak your strategies. And that is something that many simply fail at doing. In other words, many affiliates are able to find success early, but when it comes to maintaining profits for a longer period of time, they simply fail and lay down the tools.
But not all affiliates are like this! Some have been around since forever, however, it's never been an easy ride. These people went through all kinds of obstacles on their way to success and the stories of each of them deserve our attention.
That's why the guys at Advidi decided to start a new series of interviews with affiliate industry veterans, to bring their stories "to light" and help us understand who these people really are and what drives them to keep on killing it in the biz.
Ladies and gentlemen, let me introduce the "Anatomy of a hero" series by Advidi!
And they've kicked it off with one of the biggest legends around – our very own STM Forum senior moderator Matuloo as their first interviewee.
Matuloo has been helping countless affiliates on the STM Forum for several years and judging by the "thanks" count, STM members love what he brings to the table. And this interview gives you an interesting insight in who Matuloo really is, on a much more personal level.
Enjoy!
---
WEEKLY PICKS:
ICONS – Two startup icons. One entrepreneurial podcast. One epic stage. This is Foundr's live podcast with Unbounce's Oli Gardner and DigitalMarketer's Ryan Deiss on the mainstage at AWE18.  — Listen Now 
MIND-BOGGLING – MIT developed a headset that can hear and transcribe the voice inside your head.  — Watch Now
FINED – At last, the first GDPR fine has been issued.. You'll never guess to who.  — Read more
TRAVEL – Taiwan, where the wifi is fast. The sunset is slow. It's very underrated for digital nomads, here's why it should be on your work bucket list.
 — Read more
AMAZON ADS – Amazon could be stealing major ad dollars from Facebook over the next two years, upping its share of the digital ad market to 12% by 2020.  — Read more
---
[CASE STUDY] 2 MONTH ECOM EMAIL SEQUENCE REVEALED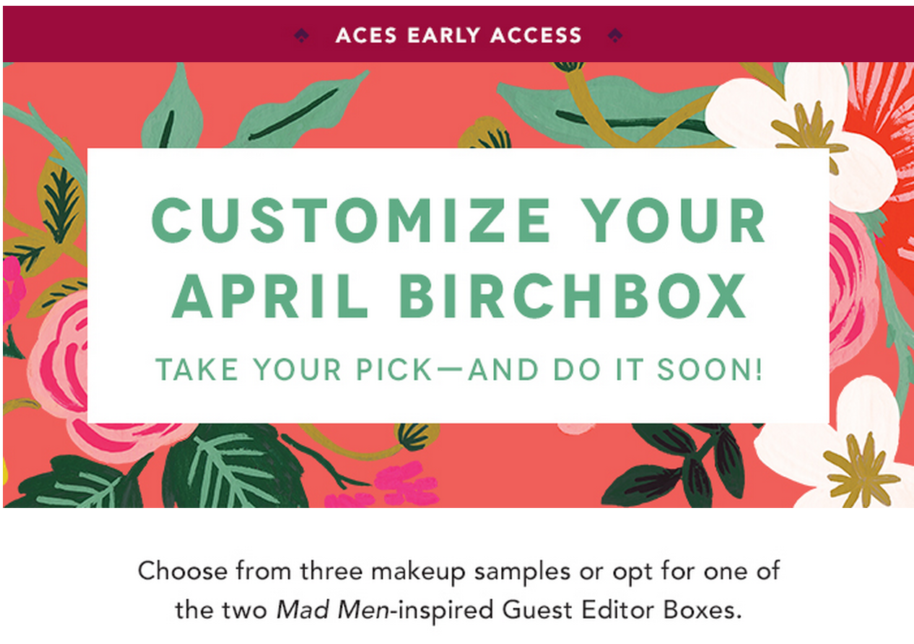 Do ecommerce? Email marketing? Read this email marketing case study.
Shopify have released a case study on their blog, covering Birchbox's email sequence that they have down to a T.
Birchbox, the O.G of monthly cosmetic subscription boxes, are not shy to send emails, with 22 sent in just 2 months.
The subscription box company uses email to engage, educate, and upsell new prospects.
Here's what a typical subscription to their email list will land you:
Day 1: Welcome email
Day 2: Seasonal promotion
Day 5: Promotional email
Day 8: Seasonal promotion
Day 9: Promotional email (reminder)
Day 11: Promotional email
…..
Day 54: Free gift promotional email
The article breaks down each email's schedule, offer, benefits, starting points, CTA's plus key takeaways.
Want some fresh ecommerce promo ideas? Or just after some tips on crafting more appealing marketing emails? Bookmark this one to read.
---
FEATURED STM THREAD: WILD BOARS AND STRAIGHT TO THE POINT FACTS
Do you remember the wildly successful "wakeboarder" (Tim) and his pet project "The Wild Boar Liquidator" raking in insane amounts of cash in insane amounts of time? (no puns intended here btw)
You better! Because he's back. 
And he brings FACTS he's learned during the past month of running and scaling his successful business.
There's:
Google ads (Google Ads Editor, Mobile apps, retargeting)
Automation (Instagram, wisdom, gathering feedback and a book recommendation on Amazon)
Ecom (Payment methods and what FB groups to join, emails, processes and outsourcing)
Just straight.up.facts!
---
Stay tuned for the next edition of MRKTRS WKLY.
Want to offer some feedback or submit content? Email us at [email protected]