---
? Harrisonburg, Virginia, USA
---

MRKTRS WKLY #30
---
5 HIGHLY EFFECTIVE NEGOTIATION TACTICS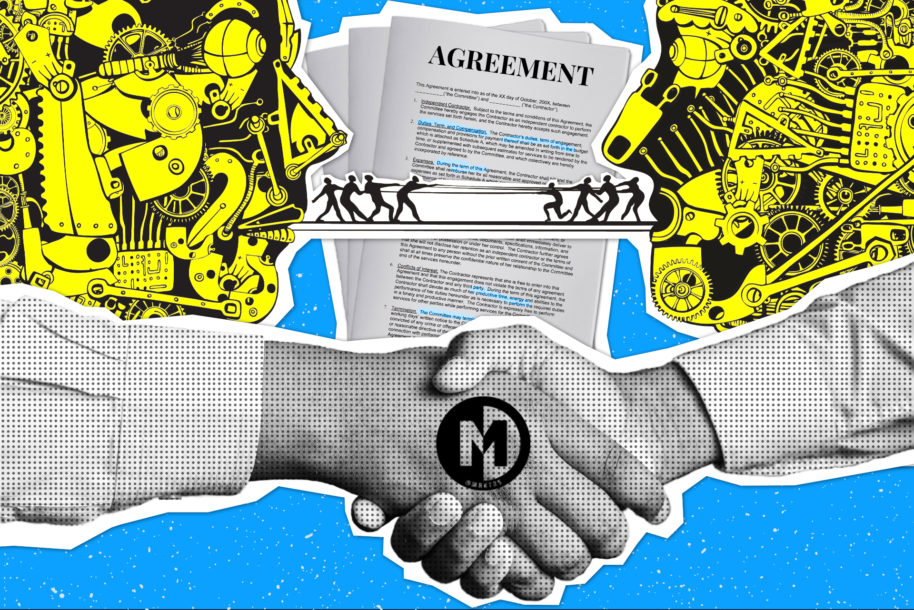 Negotiating isn't about competing well – it's about communicating well.
Here's five tips to level up your negotiating game:
Listen more

than you talk: understand what the other side wants.

Use

timing to your advantage:

hit them when they're more likely to be in a lull.

Find the right way to

frame the negotiation:

make it easier to negotiate on the points that matter to you.

Always get

when you give: When making a concession, receive something in return.

Always be

willing to walk

: take emotion out of the equation.
Check out the full article on Inc to read relatable examples of each tactic.
---
THE LIFE OF AN e-ESTONIAN
Estonia are on track to becoming a digital nation.
And while many countries are closing their borders, Estonia is doing the complete opposite.
Ever wanted to understand what their e-Residency actually means?
April Rinne, a US Citizen and one of the first holders, explains it's not quite a passport. But it's much more than a tourist visa.
It's perfect for digital nomads working across the globe, especially in Europe, and offers an affordable route to establishing and maintaining a small business abroad through:
Borderless transactions

Leading edge cybersecurity

Ease of administration tasks.
Three years in, April believes it certainly works. And it suits not just freelancers, but independent and remote workers, investors, CEOs, and even prime ministers!
---
WEEKLY PICKS
CONGRESS x ZUCK – Things got weird ?? – Watch Now
OFF-THE-CHART – A visual history of Spotify's chart-topping journey using.. charts. ?? – Read More
INSTANAMES – Instagram and rivalling Snapchat's QR codes with it's upcoming release of Nametags. ?? – Learn More
EYE-OPENER – Isolation, depression and entrepreneurship – the real topic that is catastrophic as it is taboo.?️‍?️ – Read Now
ANTI-HANGOVER –  A Silicon Valley start-up claims to have found the ultimate hangover cure. ?? – Read More
QUOTE – "A business has to be involving, it has to be fun, and it has to exercise your creative instincts." – Sir Richard Branson ?‍?
---
PHOTO OF THE WEEK:
VAR. MRKTRS w/ SHOW OFF YOUR DESK DAY
MRKTR Jens Henke calls on the MRKTRS community to share their work desk, attracting a wide range of sweet desk shots!
Submit your work desk photo in the MRKTRS Facebook Group ?
---
HACK THE TRIFECTA – MIND BODY & SOUL
A startup entrepreneur had the unique opportunity to hang out on Necker Island with Sir Richard Branson and had three key actionable productivity takeaways that any online entrepreneur can put to practice overnight.
One important factor he learned from Branson firsthand was that achieving a work-life balance is a requirement for your success and maintaining the required passion and energy.
Here's three key elements to help with a more balanced work/life ratio.
? Mind: Focus on more sleep. Read a book before bed to switch off.
? Tip! Cutting down on screen time 15 to 30 min before bedtime improves sleep.
? Body: Keep to a strict workout schedule to take a break, stay in shape plus avoid heavy meals.
? Tip! Switch to the Tim Ferriss Slow Carb Diet [link]
? Soul: Develop a meditation routine that will help you relax and become more productive.
? Tip! Downloading apps like Calm or Headspace.
---
Have you joined the MRKTRS Mob yet? Win official MRKTRS merch by referring friends – grab your unique link to share here

---
Stay tuned for the next edition of MRKTRS WKLY.
Want to offer some feedback or submit content? Email us at [email protected]